Previews gives us a glimpse of what's to come. Here's the spotlight of new books coming out of January Previews for the independent and much smaller publishers.
X-O Manowar #1 is a title I've been eagerly awaiting it's return. As a long time X-O Manowar fan, I really enjoy this character and the story behind him. Please Valiant, make a kick-ass X-O movie, it could span a lot of genre's I think. Ancient history, sci-fi and space, etc, if done right with the right budget could be a really good movie or several movies I think.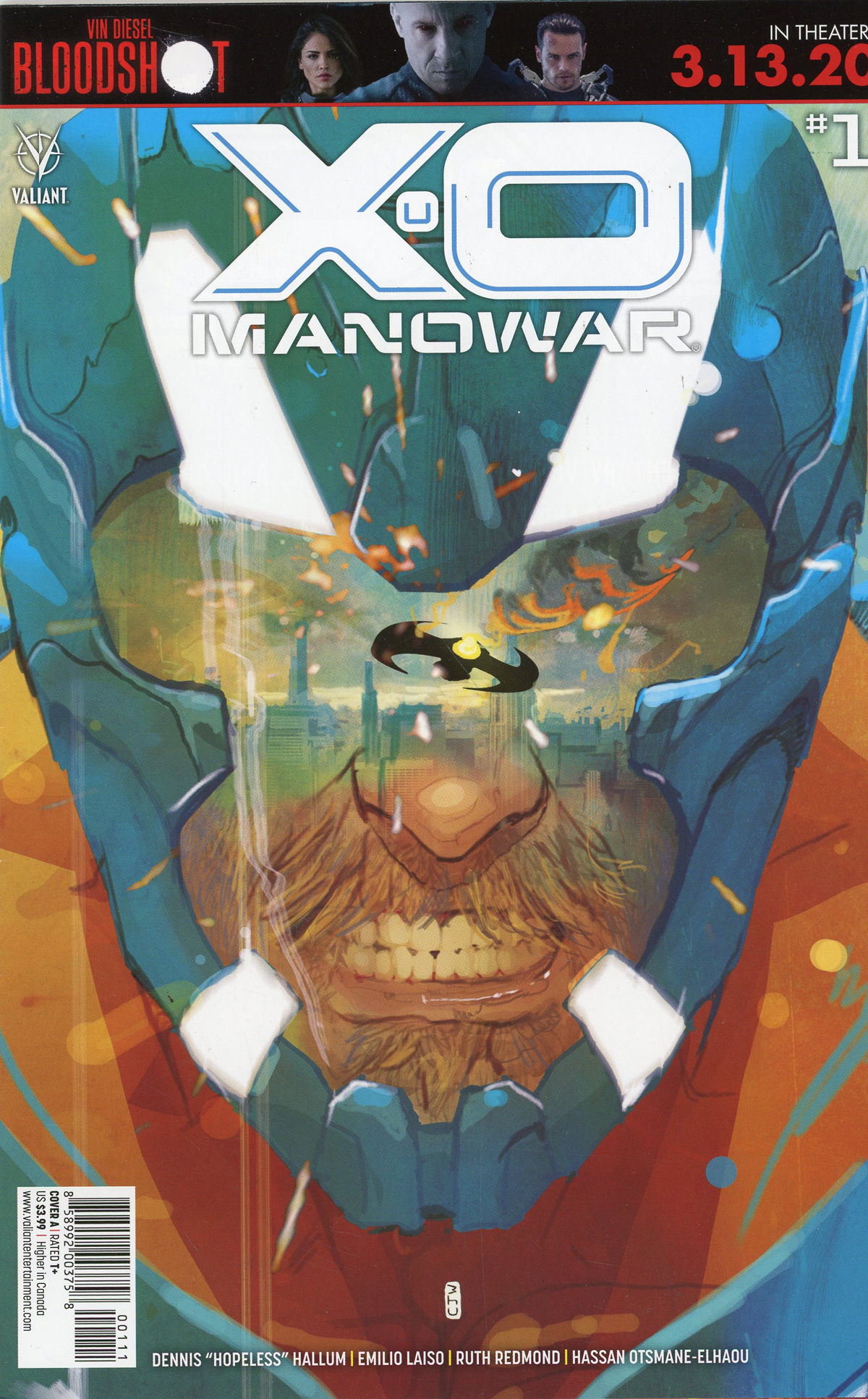 Artemis and the Assassin #1 from Aftershock Comics is a new series from Butcher of Paris Stephanie Phillips.
Time traveling assassins, yes please.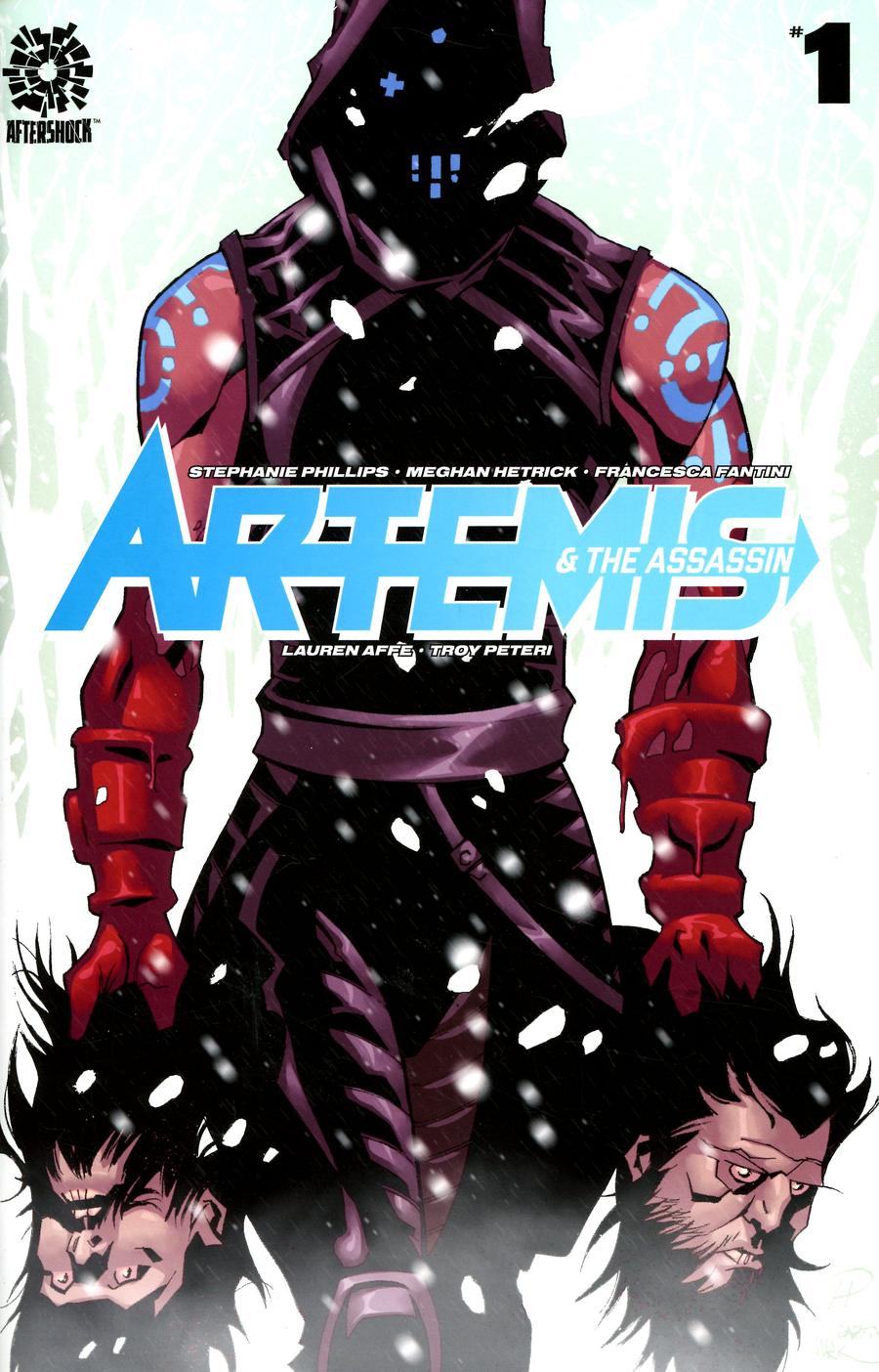 This next one is likely for you Psycho fans out there. Hotell #1 is out from the new Upshot publishers.
I love a good Western style story mixed in with a little Sci-Fi. Join the Future #1 from Aftershock Comics is exactly that story.
The Future. Ultra-modern megacities reward millions of their citizens with a completely funded life, with every need met, from food to housing and healthcare, in order to com-pete in an economic power struggle in which population is key. But a few rural residents still cling to their independence in what last American small towns are left. When a nearby megacity pressures the people of a small town join up or else, a young teenage girl named Clem will learn how far she'll go to defend her prin-ciples. Written by Zack Kaplan (LOST CITY EXPLORERS) with art from Piotr Kowalski (Port of Earth, Eclipse, Sex, Marvel Knights: Hulk, The Dark Tower), JOIN THE FUTURE is a sci-fi western that examines a future where everyone must ask what your values are truly worth.
This next book seems interesting, Hank Steiner Monster Detective #1. I love the cover art. Old pulp movie poster type of cover art.
The death of a monster would typically get swept under the rug by the human authorities, but that changes when Hank Steiner, Monster Detective shows up to investigate! The monstrous private eye investigator gets caught up in a dangerous cover up involved a local gang of Goblin thugs and Vampire floozies. The real threat, however, could spell doom for all monster-kind!
Do you enjoy Ice Cream Man? Like Tyler Jenkins artwork on Grass Kings and Black Badge? Well, those two creators are teaming up for a new BOOM! title called King of Nowhere #1 which is definitely on the hit list of books to pick up.
Eisner Award-nominated writer W. Maxwell Prince (Ice Cream Man) comes to BOOM! Studios with Eisner-nominated artist Tyler Jenkins (Grass Kings, Black Badge) for an unforgettable thriller that explores the miraculous, the mundane, and all the mysteries in between. Lovable drunken lowlife Denis awakens on the outskirts of a mysterious village called Nowhere, home to a friendly populace of deformed, mutated, just-left-of-normal citizens-and he has no memory of how he got there. But just when Denis starts to regain his memories, his past catches up to him… literally. What at first seems like merely a bad trip quickly heightens into a drama of mistaken identities, small-town conspiracy, and high-stakes fantasy fulfillment.
Another Upshot book from Artist Writers and Artisans called Resistance is another book that's got my attention this previews. I usually enoy Straczynski's writing and you can't go wrong with Deodato on interiors.
J. Michael Straczynski, creator of Babylon 5 and writer of beloved runs on The Amazing Spider-Man, Thor, and Superman: Earth One, returns to comics teaming with Mike Deodato Jr., the blockbuster artist of The Amazing Spider-Man, The Incredible Hulk, and Infinity Wars. Together they plant the flag for a new universe of heroes and villains. A global disaster leaves hundreds of millions dead in its wake. Shortly after, a few thousand suddenly manifest superhuman powers. Are they harbingers of more perils to come…or Earth's last hope?
Danger Zone Action Lab can surprise with some great indie horror stories so Sweet Heart #1 has my attention of a book to check out.
Being hunted is an everyday risk in Ellicott City and the town itself is designed to make life comfortable for its citizens while being actively stalked by the eerie, insatiable creatures that live among them. But when Ben is chosen by one of the creatures near his home, his mother struggles to cope with the certainty of her son's death.