Welcome once again to my weekly spec and also the weekly drek. I pick what I think will be winners, not only if you make money by flipping but winners as in either a great read or just awesome art.
Then there's the pesky drek, the comic you should avoid altogether or not fall into the buying every variant trap.
It's the 5th Wednesday of the new year and while these are typically small, this one isn't too shabby. Maybe since the first fell on the 1st which was a holiday.
DC Picks
Another slow week for DC books. I'm more excited for some of the trades they're putting out than the floppy copies. One book has my interest though, more of a reader book and pick though.
That book is Daphne Byrne #2. Great new series under the Hillhouse and Black Label imprints. You also can't go wrong with some Kelley Jones artwork.
The spirit known as Brother has revealed himself to Daphne, and he wants only to help and protect her. But who, exactly, does Daphne need protection from?
The cruelty of the other girls at school? Or the medium who seems to be taking her mother even further under her wing?
Marvel Picks
This first pick was one of my FOC picks a few weeks back. I'm not banking on a spec hit or heat but hopefully just a great read with a character that has a lot of potential I think. This weeks first pick goes to Dark Agnes #1. The regular I think is the main cover to grab, being a Stephanie Hans variant.
The Cloonan Variant is pretty sweet as well.
I'm not digging the 1:25 variant for this new mini-series.
My other pick goes to Darth Vader #1. The new chapter and volume following Empire Strikes Back timeline and events. Gonna hopefully be a great series with some great regular covers if they keep Inhyuk Lee doing them.
Indie and Small Publisher Picks
Great new series, it's a must pick up for the read.
Pieces of Dr. Marcel Petiot's past are slowly exposed–revealing harrowing events and actions that peer into the mind of a madman.
As the detectives begin an intense interrogation with the killers wife, the Nazi occupation progresses–and the fate of Paris is determined.
I'm a long time Predator fan. Ever since the first movie, of course most of the later movies haven't been as good. That doesn't stop me from reading some great stories though. This new volume links back to the original 1987 series.
Raphael Herrera was a drug runner until the fateful night when his men were wiped out by an unearthly monster.
Now, as part of the Predator Hunters team, Herrera's worst memory is reborn. Cartel soldiers are being wiped out in the jungles of Central America, and that means the Predators have returned!
This story links back to Dark Horses first Predator series from 1987!
The easy pick goes to Aggretsuko #1. I've been quietly watching this one after noticing it sold out quickly last Wednesday at Midtown. But it's now a $20 book on eBay with pre-sales.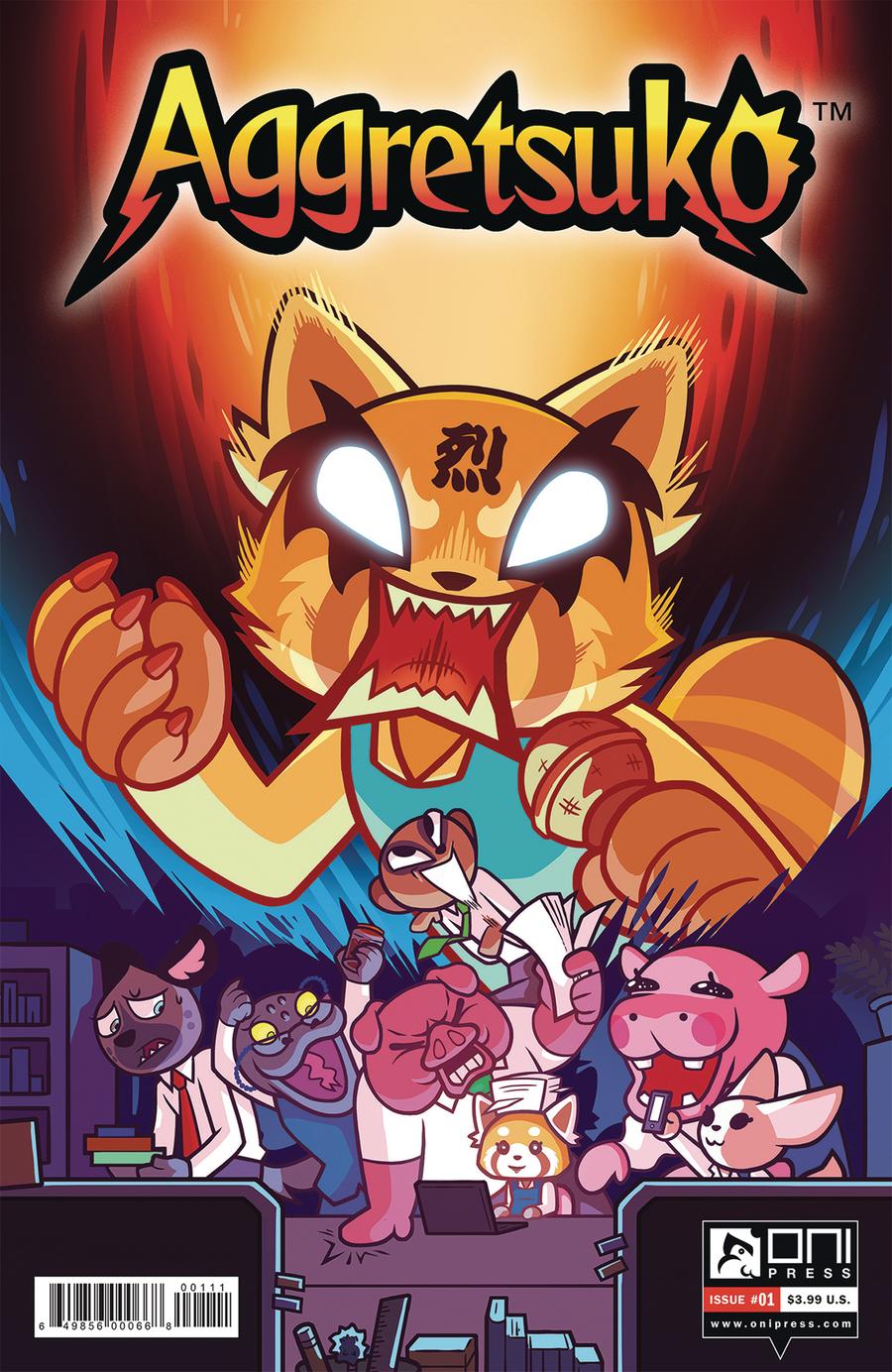 ---
Now on with the dreaded "drek" pick, every writer and artist worst nightmare when it comes to selling their hard work. The book to avoid or not fall victim to in buying at ratio inflated prices.
Mighty Morphin Power Rangers Teenage Mutant Ninja Turtles #3 all the Helmet Variants. These are just getting so redundant and old if you ask me. Sure they now have the Turtle hands holding them but still, come on BOOM!, we need something new and fresh.