It has been about a year since I have done one of these posts, featuring slabs going for crazy low prices. I always check for cheap slabs as people sometimes go through fire sales to get rid of books quickly, these are very strange times, so I figured I would do a report on what is out there.
Before we get to the super cheap ones, here is a Venom #2 1:25 9.8 Sam Keith variant for $37.49 that I am going to pick up if it is not gone by Wednesday.
First up, there are a few books that are actually showing up super cheap, 9.8's for under $10 plus shipping of around $8. So out the door at under $18.
On the older, lower grade books, here is what I am seeing:
Chamber of Darkness #3 Cool 1970's horror in 9.0 for $19.50
1946 Frisky Fables #6 in 3.0 Restored condition for $19.99
3.5 X-Men #26 Restored from 1966 for under $25.
For 9.8 moderns, some of the highlights include:
Artgern cover to Catwoman #13 CGC 9.8 for $25.
All Star Batman #1 9.8 for $19.99
and a Midtown Variant All Star Batman #1 9.8 for the same price.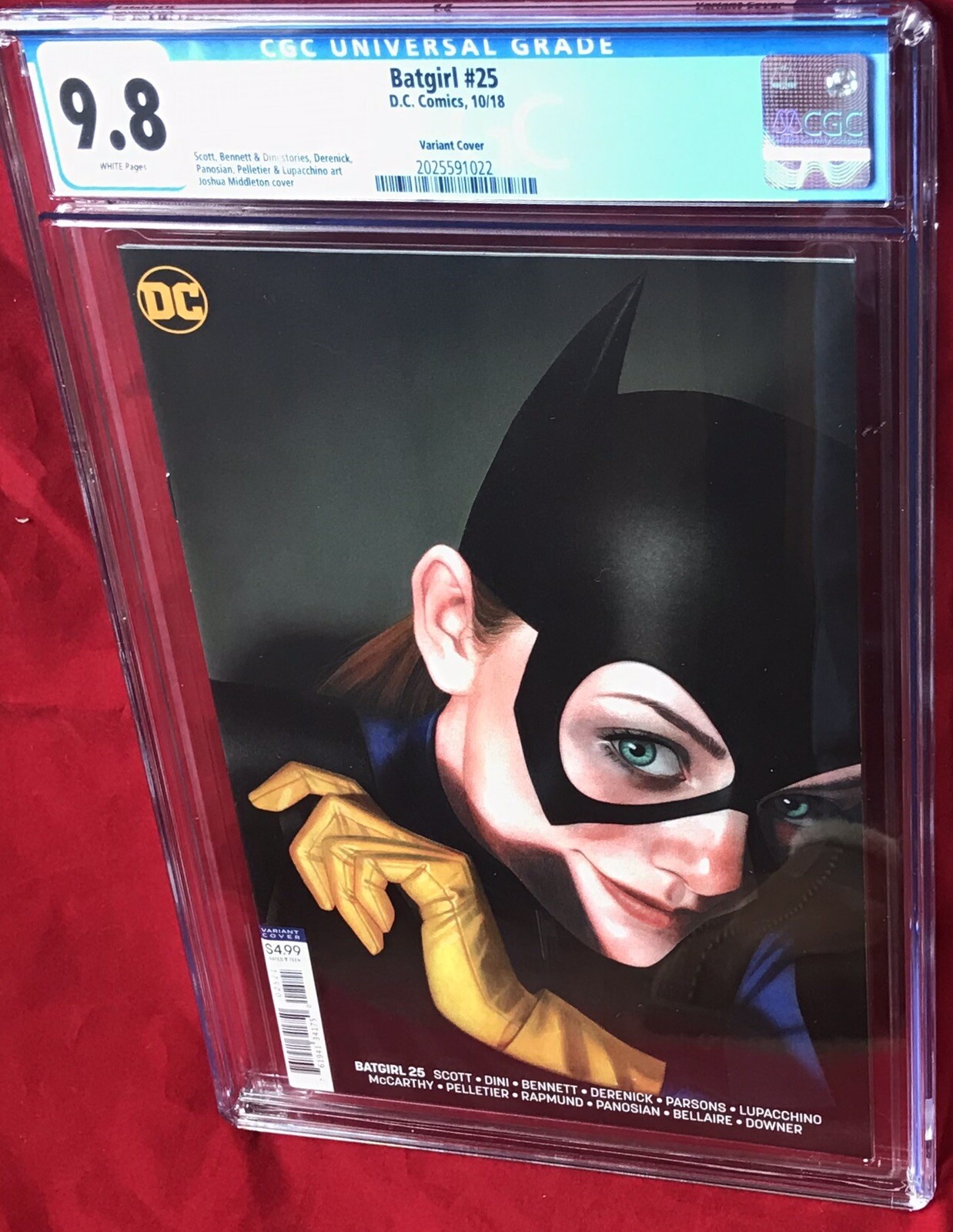 Middleton Batgirl #25 9.8 for $19.99 each (but save a buck if you get two copies).
Razzah Variant to She Hulk #160 in 9.8 for less than $20
A ton of DC lenticular covers for less than $20
You can see the Full List of Under $20 CGC books here
and the full list of Under $25 CGC books here and a few CBCS Books less than $25 here.