Welcome to my own weekly spec which includes my weekly drek picks. I pick what I think will be winners, not only if you make money by flipping but winners as in either a great read or just awesome art.
Then there's the pesky drek, the comic you should avoid altogether or not fall into the buying every variant trap.
DC has a big week with it's Batman title a lot have been anticipating. Marvel has utterly nothing coming out but likely reader books. Maybe one has a surprise spec move within it. Lots of indies and small publishers though, so June is starting off strong for the smaller guys..
DC Picks
Obviously this first pick has been in the works/making for quite some time. Scheduled to hit shelves months ago but pushed back due to COVID-19, it's now just making it's way to store shelves. It'll be interesting to see how it pans out as Punchline was carrying a lot of momentum with her up until the shutdowns.
The fist pick goes to Batman #92 if it's not obvious. The regular cover and the Artgerm Variant B. Going to be a huge print run, which makes Batman #89 and YOTV: Hell Arisen #3 that much more appealing for first appearances.
The 1:25 Design Ratio Variant for this book is still seeing pre-sales around the $40 to $45 range on average. So if you pre-ordered for cheaper and or snag a copy for cheap, can be a great flip for ya unless you plan on collecting this one along with the few others coming down the pipeline for Batman #93 (with the Designer on the cover) and Batman #96 (with Clownhunter on the cover which is seeing some decent pre-sales action itself).
The next book to keep watchful eye on is Joker 80th Anniversary Special. Going to have a big print run, has a ton of covers but it does apparently carry Punchlines back story.
So for any fan out there that's digging this character, it's a must pick up. I don't think it's going to be flip worthy. If it ever does heat up, it's going to be much further down the timeline.
Here's the list of the remaining covers available for this 100 page special (you just gonna have to click on them to see the cover art, I'm being lazy right now and don't feel like posting all the pics):
Joker 80th Anniversary 100 Page Super Spectacular #1 (1940s Arthur Adams)
Joker 80th Anniversary 100 Page Super Spectacular #1 (1950s David Finch) 
Joker 80th Anniversary 100 Page Super Spectacular #1 (1960s Francesco Mattina Variant)
Joker 80th Anniv 100 Page Super Spect #1 (1970s Jim Lee Variant) E
Joker 80th Anniversary 100 Page Super Spectacular #1 1980s Sienkiewicz
Joker 80th Anniversary 100 Page Super Spectacular #1 1990s Gabriele Dell'Otto
Joker 80th Anniversary 100 Page Super Spectacular #1 2000s Lee Bermejo
Joker 80th Anniversary 100 Page Super Spectacular #1 (2010s Jock Variant)
Joker 80th Anniv 100 Page Super Spect #1 (Blank Variant)
Marvel Pick
Marvel once again has very little books hitting shelves this week. Black Cat #11, Daredevil #20, Deadpool #5, Excalibur #10, Mile Morales Spider-Man #17 and New Mutants #10. There, maybe one of those will be a surprise hit or spec book. What's your guess? Daredevil perhaps? Not a whole lot has happened in that series in a while that's buzz worthy it seems.
Small and Indie Publisher Picks
Bitter Root #8 Cover B is a must for any Purple Rain fan. Been loving these homage covers coming out for this series. This one will be a little easier to get from the previous 1:10 variants that were ghost variants.
The new Fraction book from Image looks promising. Adventureman #1 also has art from the Dodson's as well.
This next book is also appealing due to it being based on Robert E. Howards classic Conan stories, uncensored. Cimmerian Red Nails #1 has a few covers to choose from but I really dig the regular A seen below.
Robert E. Howard's Conan is brought to life uncensored! Discover the true Conan, unrestrained, violent, and sexual. Read the story as he intended!
In Red Nails, Conan finds himself in the Darfar region, whose territory is almost entirely covered by a huge forest. Here he pledges himself a mercenary, promising his sword to the highest bidder, fighting alongside fellow mercenary and fierce female warrior Valeria. After a clash against a terrible dragon, the two go to a strange fortified city, apparently deserted…but the duo will quickly discover that a civilization lives hidden inside, and that the citadel hides a heavy secret.
Red Nails is one of Conan's most beloved and sophisticated stories. Howard affirms his style, persisting in his mistrust of modern civilizations, consumed by passivity, laxity and cruelty. Régis Hautière, Olivier Vatine and Didier Cassegrain give substance to this tale in splendid colors.
"Howard's writing seems so highly charged with energy that it nearly gives off sparks." -Stephen King
Faithless has a new volume hitting stands with Faithless II #1 coming out with a few covers, including a Thank You 1 Per Store Variant. I actually highlighted the Anka FOC variant a few weeks ago in my FOC Highlight picks.
Below is the Regular Cover A.
Old Haunts #1 is a new book from AWA. Looks promising. I usually dig Robbie Williams writing. My only take is, I had to do that double look as the cover seems eerily similar to Deadly Class #1 regular cover, with the bones underground.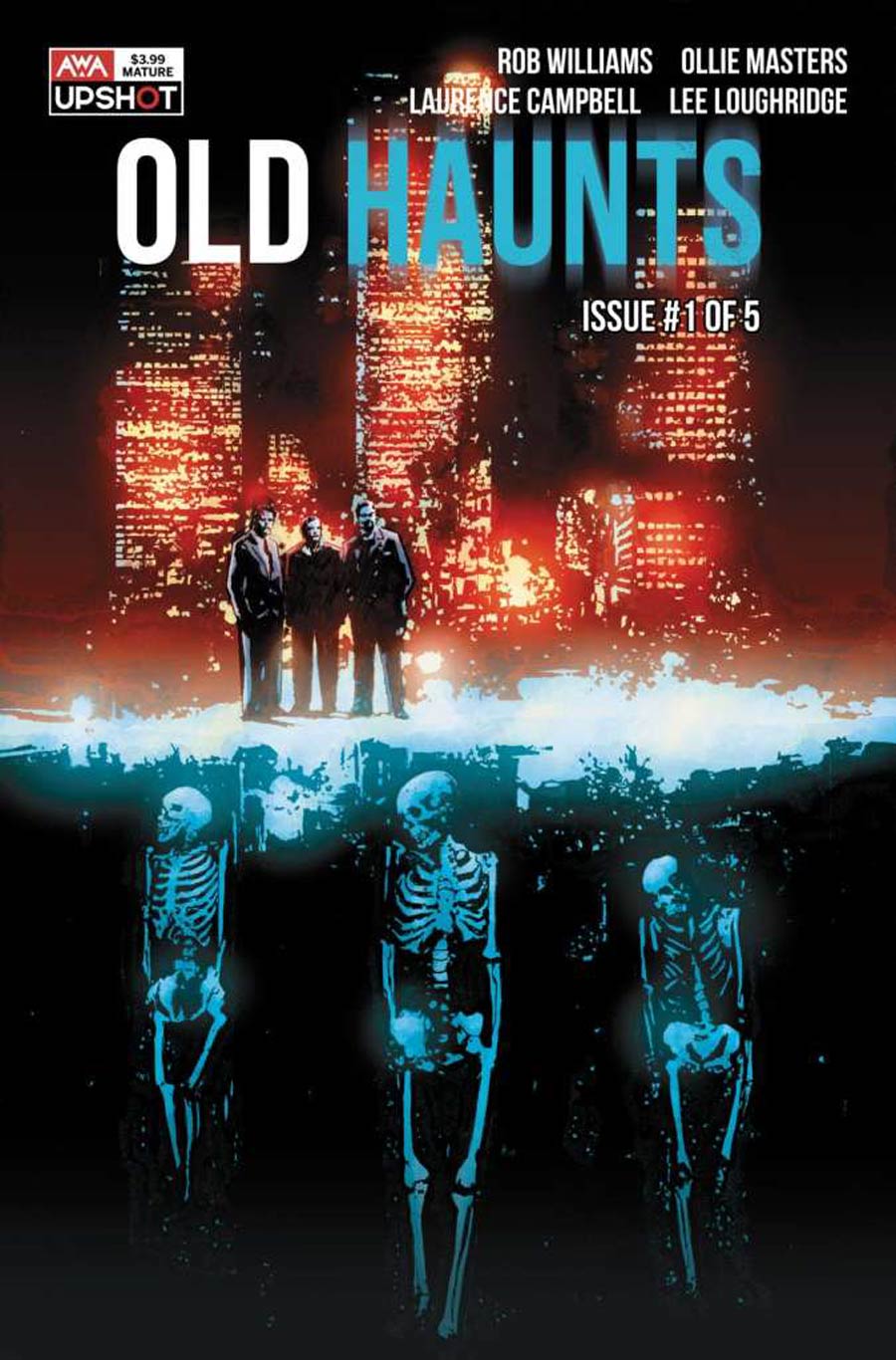 The last book goes to a new Red 5 book Zero Day Threat #1. There's a regular cover and then a ratio by Pia Guerra (Y Last Man fame) which is pretty awesome and I speculate will be a ghost.
Only 1 copy of the regular on eBay at time of writing and I doubt most shops went heavy on this title. This variant will be hard to find I think. Midtown already sold out of both, even the regular issue could be hard to find for most.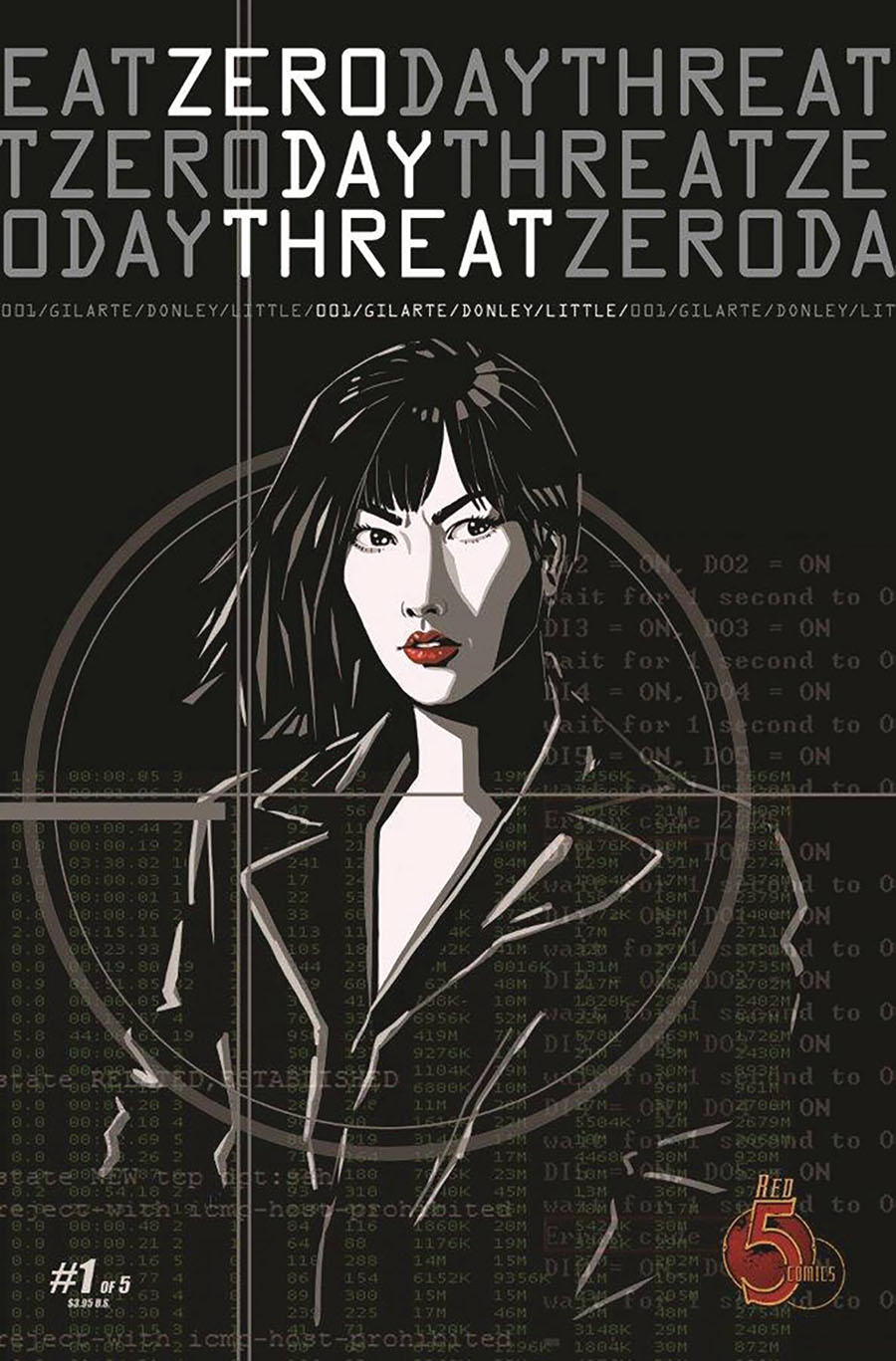 Soliciation for Zero Day Threat #1: "The 21st century arms race is a digital one. Instead of stealth bombers, governments are developing stealth malware for political and economical gain. Neumann, a secret government agency co-founded by the FBI, CIA ,and NSA, protects the United States from these next generation threats. However things go astray when a woman with no past washes up on the shores of Geneva with secrets that could bring down the agency in order to protect the United States real assets: its citizens."
---
Now on with the dreaded "drek" pick, every writer and artist worst nightmare when it comes to selling their hard work. The book to avoid or not fall victim to in buying at ratio inflated prices.
Don't go heavy on Joker 80th 100 Page Special. Pick the covers you like and leave it at that.