Every week, hundreds of new comics hit the stands, each with potential. We pick the ones we think have the best shot at heating up. Here are our picks of the week for delivery 6/24/20.
Pretty good week for comics in my opinion. Here is what is on tap.
Returning Favorites
Immortal Hulk #34 – First full appearance of the Thoughtful Man. Will this be another version of the Leader
Spawn #307 – Spawn is hot still. Recent issues have popped. Always keeping an eye on Spawn books.
Batman Vol 3 #93 – The big reveal that the Designer is….. We have spoilers up on this one already.
Cover of the Week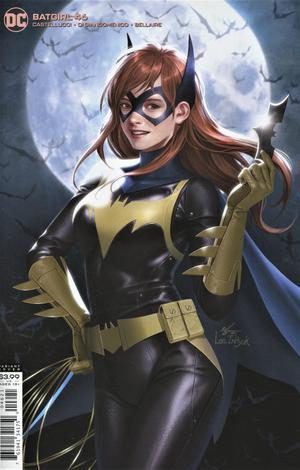 Batgirl #46 – I like the Inhyuk Lee cover personally, the regular sold out at Midtown pretty quickly.
New #1's
That Texas Blood #1– New Image Series. break onto the scene with a brand-new ongoing series! Like Paris, Texas gut-punched by No Country for Old Men, this mature neo-Western crime series kicks off when the search for a casserole dish leads to a dark and tense confrontation on Sheriff Joe Bob Coates' 70th birthday. 'CHRIS & JACOB pull off something remarkable here. A vivid and bright story that nails a thorough sense of foreboding and darkness
Danger Devil #1 – New Source Point Press book. I do love their stuff. A bounty hunter from the underworld, a demonic goddess, a cursed mythical kingdom rising from the depths of below, and a mouthy twelve-year-old are no match for Danger Devil and her sidekick Kid Diabla. These masked agents from the Mystic Bureau are dedicated to protecting the world from all supernatural threats, especially the Order of Methalia, an ancient society hellbent on returning the wicked one to her throne as the ruler of the ancient civilization of Tragg Magnar.
Osiris Path #1 – New small press book from Behemoth Entertainment LLC. An archaeologist is recruited to join a covert, military space program where he and his team must face a black magic cult that will stop at nothing to prevent the crew from deciphering the meaning of The Osiris Path. The Osiris Path is like Indiana Jones in space!
Bleed Them Dry #1 – New Vampire series from Vault. Looks pretty interesting. The year is 3333. Earth is in a state of recovery. Vampires are real, and though far less populous, they thrive alongside humans in the Japanese-engineered mega-city known as Asylum. People have come to understand that some Immortals are good, some are bad, and most navigate the world without incident. There is peace. That is…until now. Someone is brutally murdering vampires. And Detective Harper Halloway has been assigned to the case. To solve it, she'll have to unearth a much deeper truth: The future of humanity has been edited.
Empyre Avengers #0 – New Marvel event series. Gonna be interesting
Ones to watch
Tarot Witch Of The Black Rose #122 – All new direction for a long standing series (celebrated its 20th anniversary recently.) Normally I do not add "mature titles" to the list but this has a fan following and an all new direction.
Flash #756 – Reverse Flash starts building the Legion of Zoom this issue.
For the Cover
Doctor Tomorrow #3 Cover Peach Momoko Cover – Peach is the cover artist of note right now. Pick up the cover priced covers now while you can. Took a few weeks for Crow Lithe but it is now popping.
Teenage Mutant Ninja Turtles Jennika #3 Peach Momoko Variant – IF you can get the Peach cover at a decent price, grab it.
Pick of the Week
Sleeping Beauties #1 – Hot new book by Stephen King and his son. Already optioned (based off a book) but looks incredible.