Every week, hundreds of new comics hit the stands. Each with potential. We pick the ones we think will have the best shot at heating up. Here are our picks of the week for delivery 7/29/20.
Kind of a small week for spec books. But still some good pickups.
Cover of the Week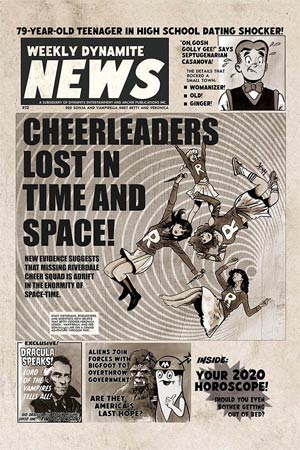 Red Sonja And Vampirella Meet Betty And Veronica #12 Cover B Variant Robert Hack Cover – I love the Robert Hack variants, especially his retro stuff. Not saying this will go for that much but just look at what happened the last time there was a World Weekly News Variant for X-Files Conspiracy
Returning Favorites
Sleeping Beauties #2 – First issue was good, this is a grab and hold for me, as well as a reader. Grab the Variant if you can find it cheap.
Pick of the Week
Spawn #308 – new character appears on Cover A. Not sure he appears in the story though. Still, Spawn fans are rabid.
Small Press Pick of the Week
Grit #1 – New Scout series. Awesome book in the vein of Spread. Check this one out.
Pick of the Week
Captain Marvel #18 – Carol Danvers' sister makes an appearance and Carol gets the name "Accuser". Already selling above cover on eBay and sold out online. This is a no-brainer. Check Mycomicshop.com first.