FOC is the last chance to put in your orders with your comic shops and likely get at a discount for pre-ordering.
It's that time again, time to put in your final orders at your local or online shops.
Here's the highlights I got for this round.
This one likely won't heat up. You don't buy it because of the story either. It's just a really slick looking cover and it's the type of book you grab a handful of, bag and board, stick in the longbox and wait it out as it's that type of cover that will get future Spider-Man collectors and fans seeking out. It's Amazing Spider-Man #55 LR. It's also going to be damn hard to find in minty 9.8 or better condition with the all black cover.
The next book has potential, if all these new characters stick around. Don't pass up Captain Marvel #23 (2nd Printing) which has Ove on the cover. Might not heat up initially so it's a safe gamble I think to grab a copy or two for the long haul.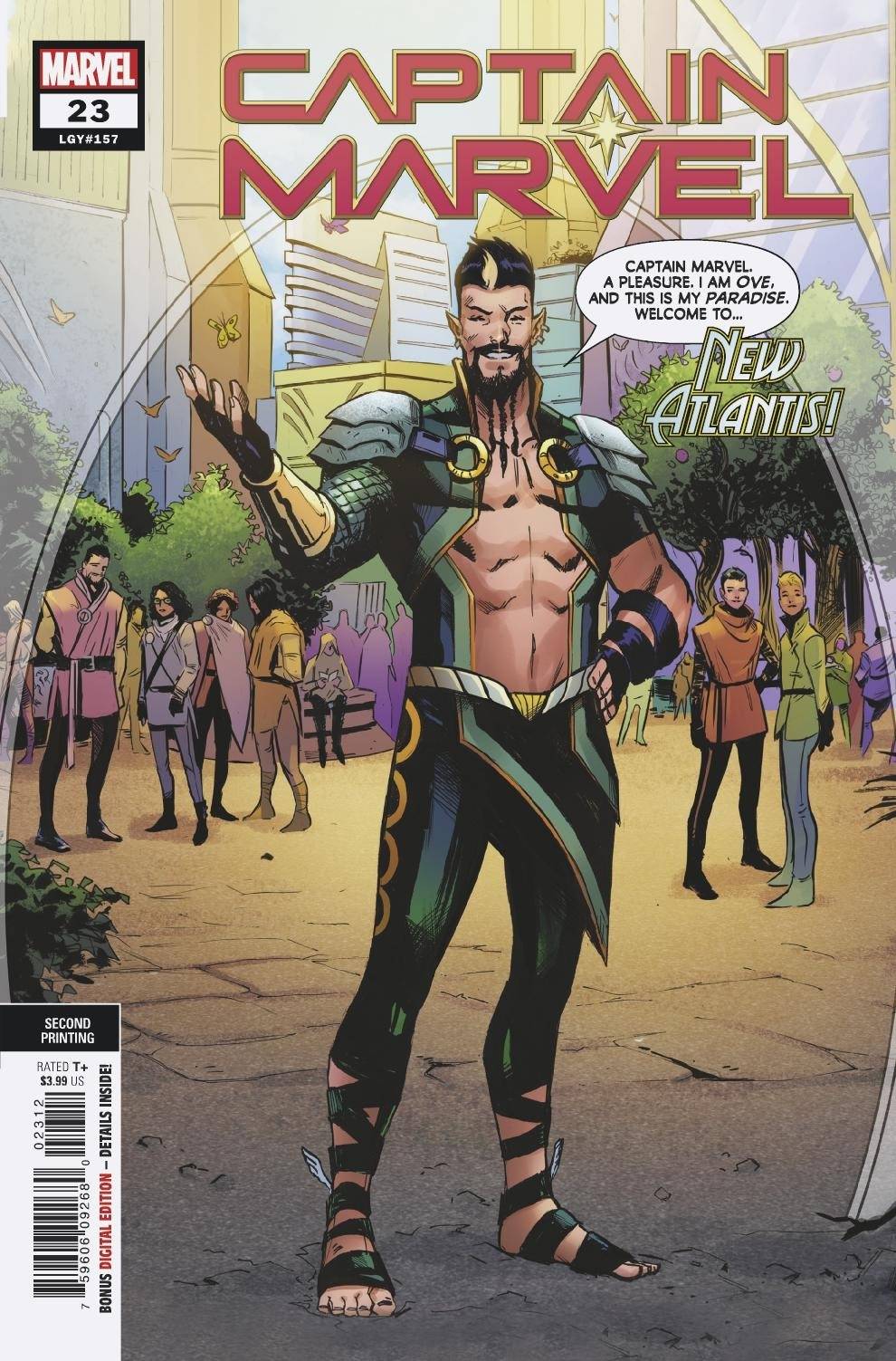 I love Skroce's work so this next one should not go unnoticed. It might not heat up but I'm expecting a great read (I won't lie, I've read the first issue and it's great)…  So if you're also in it for reading, might want to check out Post Americana #1.
Post Americana #1 (of 6) (Cover B)
Post Americana #1 (of 6) (Cover C)
We Live #3 is on FOC and it's what I'd consider a hit new series coming out of Aftershock Comics. Great read thus far and I've been anticipating each issue now as they come out. There's also a 3rd printing for Issue #1 coming out as well that's on FOC this week. While you're pre-ordering books, might as well go ahead and pre-order We Live #4 as well right? Go on, do it, if you love reading comics, this series a must I say.
The one for the read and since I'm bias as a Ghost Rider fan is the Ghost Rider Annual Return of Vengeance #1.
There's also some pretty cool variant covers, with a Hotz variant (it's a Knullified but still really cool) who was born to draw Ghost Rider I think….
Ghost Rider Annual #1 (Hotz Knullified Variant)
Ghost Rider Annual #1 (Stegman Variant)
Ghost Rider Annual #1 (Tan Variant)
---
I don't normally throw in trades or omnibuses in these FOC but I thought this one was really cool as it's on FOC this week. It's for all you Aliens fans out there. Aliens Omnibus HC Vol 01 Land Cover and there's another variant cover Aliens Omnibus HC Vol 01 Nelson Dm Var.
That's all I got this round. What is everyone else pre-ordering or eyeballing this week for orders?