Previews gives us a glimpse of what's to come. Here's the spotlight new books (and some trade/hardcovers/omnibuses) coming out of August Previews for the smaller independent publishers.
Let's just get this first one out of the way from BOOM! and Tynion that's a spinoff from his SIKTC series. I believe the C variant is filled randomly so might not be directly from sale from some shops, hopefully they just insert them randomly with your A or B orders is my guess.
House of Slaughter #1 (Cover A – Shehan)
House of Slaughter #1 (Cover B – Dell Edera)
House of Slaughter #1 (Cover D – Blank Sketch Variant)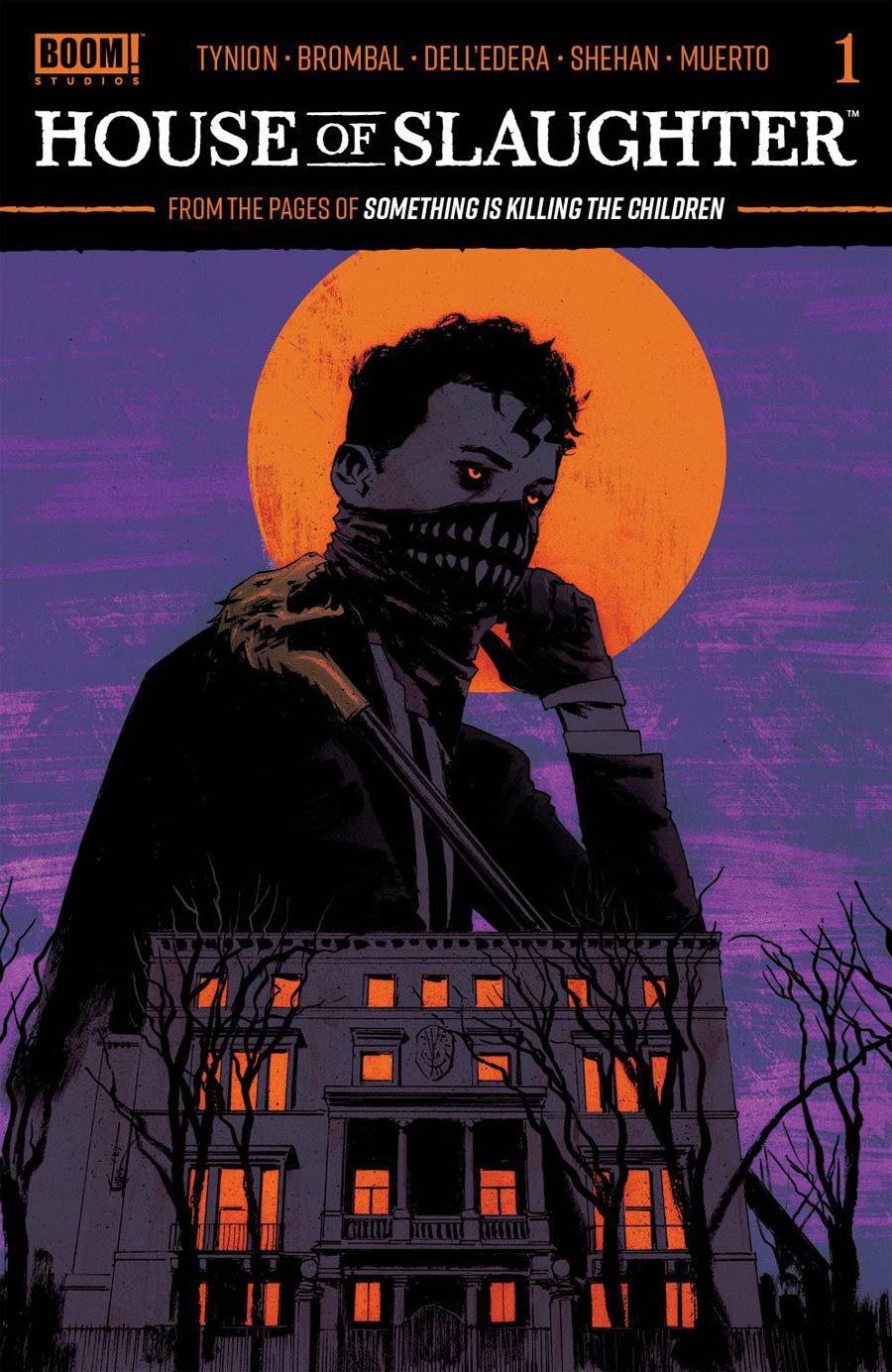 This next title is one I'm really hoping is a great read. I'm a techie by day (not actually chained to Anthony's basement wall) so anything robotic with AI gets my attention.
This next book by Williams really has be excited. I'm a war junkie reader, particularly the World Wars so this one I'm hoping to be a great read with a twist of horror.
Out #1 (Bradstreet Cover A)
Out #1 (Deodato Jr Cover B)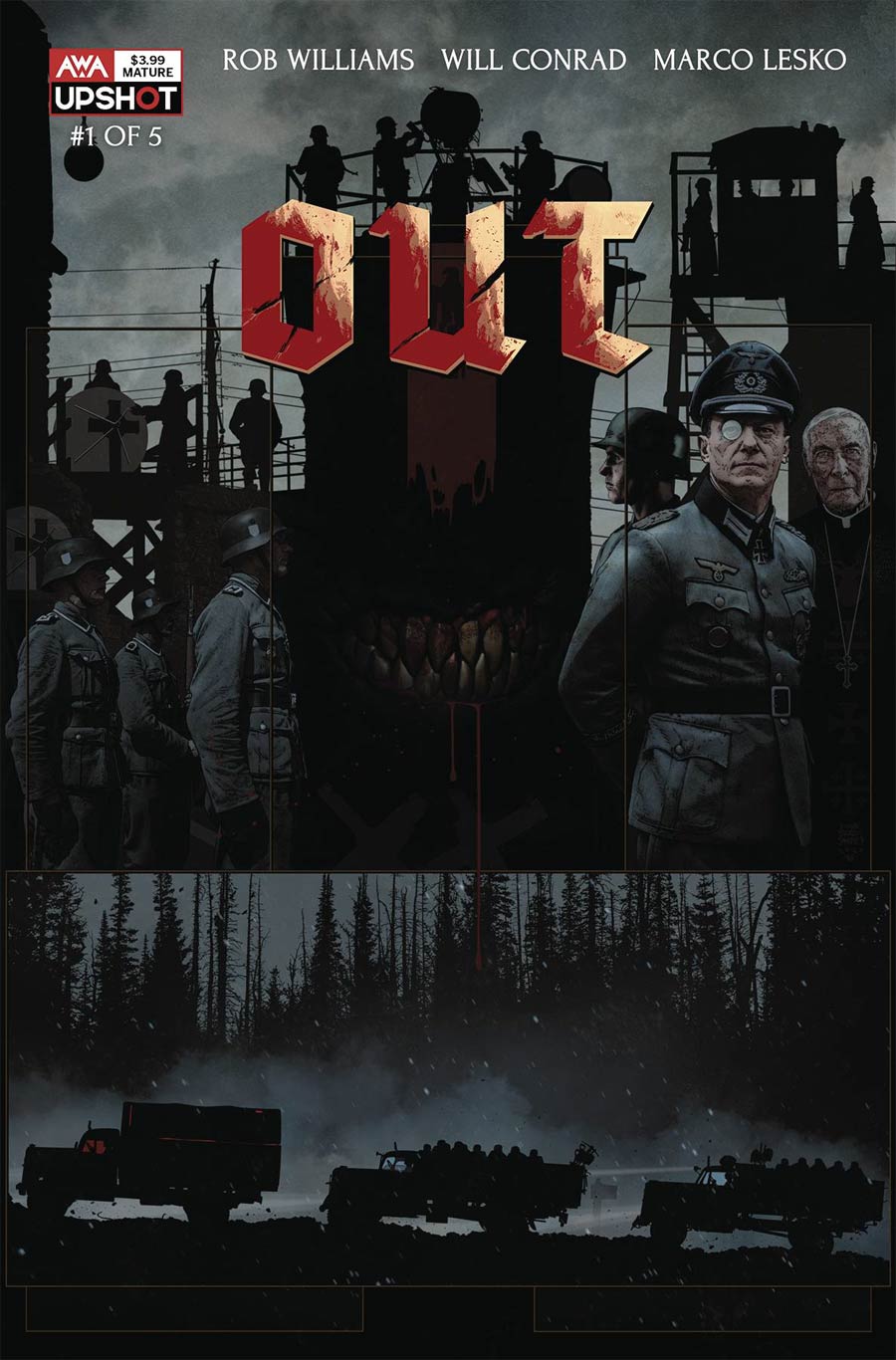 This next sci-fi title from Source Point Press is a book I'm hoping ends up being a great read. The solicitation sounds fantastic if the story and art are on par. I'm digging the cover art for these so far.
Unborn #2 (Cover A – House)
Unborn #2 (Cover B – Ragazzoni)
Transmissions #1 (of 4) sounds great. T Pub is super small so even mentioning this book here, I bet a lot of retailers don't even bother browsing this section of the Previews to order books.
British SIS agent Charlie Stratford is brought in to investigate one of the most vicious mass shootings in recent memory. After finding a link to a defunct cold war era cryptology op called 'The Numbers Station,' he teams up with Sasha – an ambitious young GCHQ codebreaker – to shut down the numbers station before anyone else dies.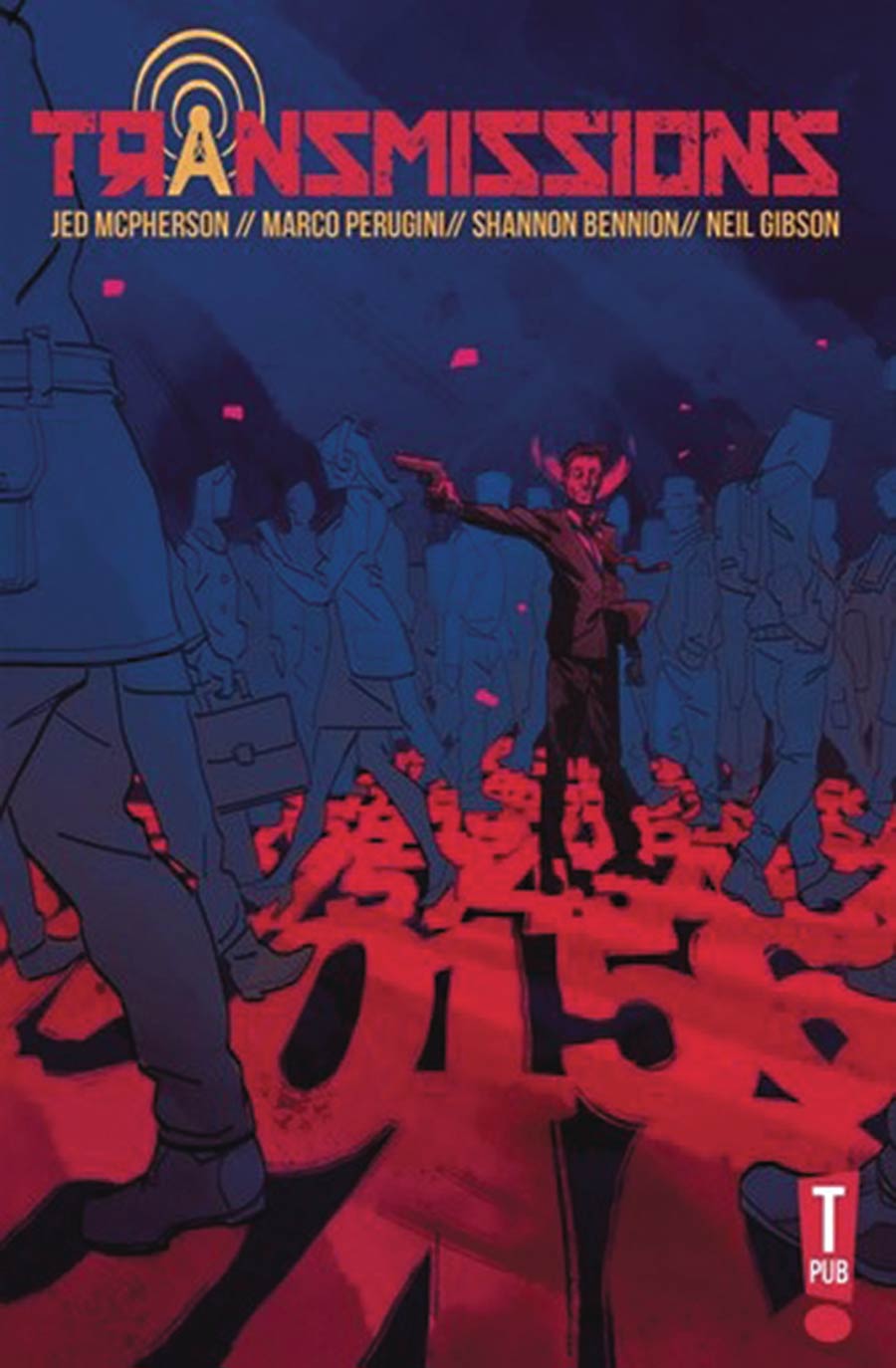 Swamp Dogs #1 (Cover A – Sammelin) sounds so politically incorrect on many levels, so count me in. Could be a fun read.
They came from the swamp… the scummiest squad of Confederate soldiers, brought back to life by powerful Voodoo magic. They crave power, carnage, and female flesh! They are the Swamp Dogs! Now, young lovers Ayana and Violet, and their friends from the goofy stoner metal band The Grunch, will unknowingly fall into their ghoulish nest. Bear witness to a rollicking gorefest straight out of the shocking grindhouse and revengeful blaxploitation of the 1970s, and the cult horror classics of the 1980s… with a modern twist.
If Valiant can get their shit together, their Harbinger title could really be something special. Here's to hoping this new volume is special and stands out for them.
Harbinger #1 (Cover A – Rodriguez)
Harbinger #1 (Cover B – Reis)
Harbinger #1 (Cover C – Delara)
Harbinger #1 (Blank Variant)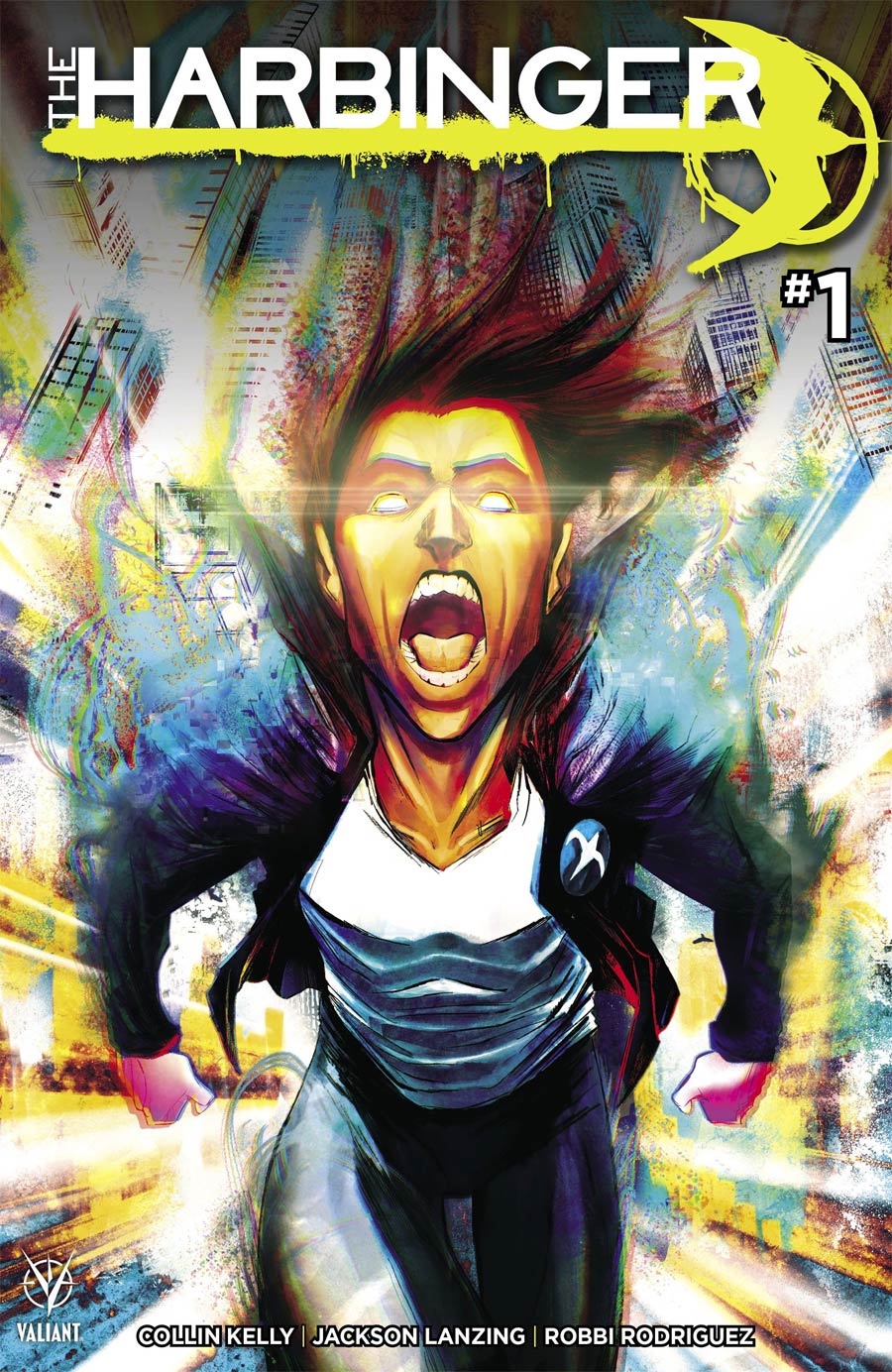 Another genre that I love watching or reading about, serial killers. This one I'm gonna be all over and I'm really digging that cover, with the old Crusader hovering over them.
Jack the Ripper was never caught because no one was looking for him in the Wild West…No one accept The Order. An organization made up of the descendants of Crusaders sworn to eradicate the unnatural, The Order will stop at nothing to fulfill the pledge their forefathers made, even if it means crossing the ocean or a line or two..
Cross to Bear #1 (Cover A – Banovic)
Billy the Kit #1 if done right could be a great entertaining read, particularly for you western loving folk. This one has a twist though, it's a rabbit.
Art looks cool on the main cover so I'm definitely checking this one out. It's from Blue Juice Comics, another publisher most shops likely never even touch.
The Wild West has never been wilder! Introducing Billy the Kit, featuring a gunslinging rabbit seeking revenge against the Tornado God that killed his family. Why was this sickly, skinny rabbit spared such a gruesome fate? What makes him so special? With the help of Luther the Goat, a profanity-spewing martial arts master, Billy relies on faith, magical firearms, and Kung Fu to wage war against the pagan gods and monsters of a bygone era. Co-created by Ringo-Award winning writer Justin Gray and artist Barry McClain Jr., digital paints by Slamet Mujiono.
Almost American #2 continues what I hope is another great read since I'm big on war and even Cold War type of spy type stories. This one is based one some true stuff apparently so makes it a little intriguing.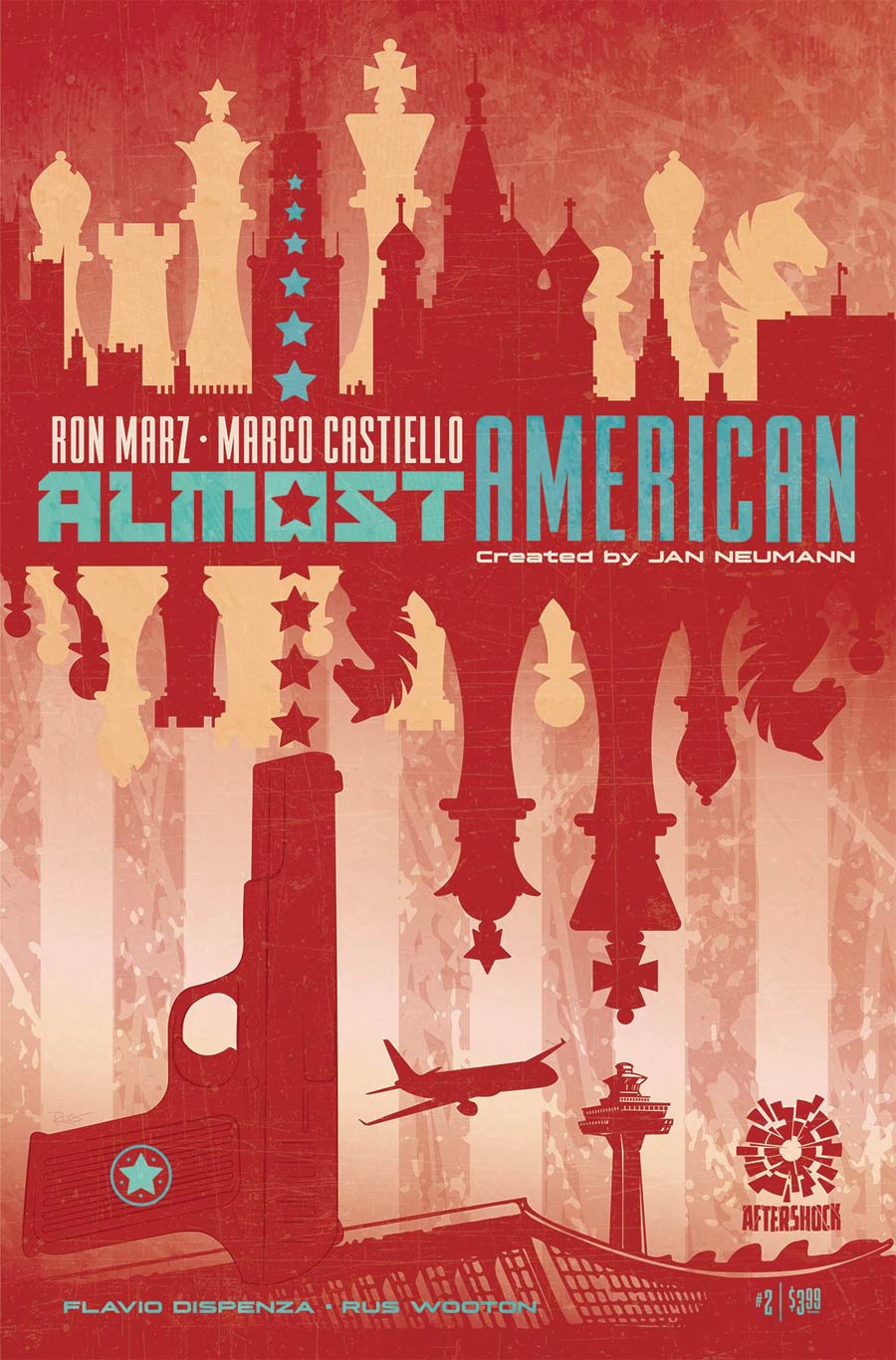 I'm buying this one for the cover art alone. That is just some awesome art by Tony Harris.
After Dark One Shot (Cover A – Tony Harris)
Search for Hu #1 (Cover A – Rubine)
Aaron Tse lives for his family, and if he's not careful, he'll die for its secrets. When he left the military, Aaron Tse's first thought was providing for his aging parents. His parents' bar is experiencing hard times, and one night it's shot to hell, with his parents critically injured in the attack. But this was no ordinary robbery – Aaron's mother reveals that she fled China to escape a blood feud between the Jewish and Chinese sides of her family…both of which are powerful or-ganized crime families. Peace existed between these two families – the Hu and the Margolis – but now it's been broken, and Aaron must protect his parents from further violence. Aaron hops a plane to the homeland he never intended to explore, on a path to revenge he never wanted to walk.
This next one might be a very entertaining read if the story is top notch. Doesn't appear any of the covers have hit previews yet but here's the full list, lots of variants for the first issue of Pop Star Assassin #1 (of 6)
Pop Star Assassin #1 (of 6) (Cover A – Basile)
Pop Star Assassin #1 (of 6) (Cover B – Basile)
Pop Star Assassin #1 (of 6) (Cover C – Rivas)
Pop Star Assassin #1 (of 6) (Cover D – Sammelin)
Pop Star Assassin #1 (of 6) (Cover E – Giacondino)
Pop Star Assassin #1 (of 6) (Cover F – Chater)
The year is 1977. The King is dead. The world mourns. But… When a mysterious briefcase turns up in his dressing room, Bruce– a coke-addled Elvis impersonator finds himself wedged between a Mob boss out for revenge and a government conspiracy with far-reaching, world-ending ramifications; all in an attempt to discover the true identity of his father's killer. It's sex, drugs, rock n robots 70's style in this all-out action adventure. The year is 1977. The KING IS DEAD – LONG LIVE THE KING! And who the f*ck is Molly?
For you fans of Electric Black, Electric Black Dark Caravan #1 is a new title spinoff.
This next one sounds hilarious. Chicken Devil #1. Count me in just for the solicit alone:
Mitchell Moss is about as regular as it gets. He's married with two children, and co-owns a successful chain of Memphis Hot Chicken restaurants. It's not the life that screams hero/vigilante…until he discovers that his business partner is in bed with the mob and owes them $2 million. Unfortunately, Mitch is ill-equipped to be a badass-he's just a guy who makes really good chicken. Can he protect his family from cold-blooded gangsters? Absolutely not. But maybe the CHICKEN DEVIL can… Writer Brian Buccellato (Detective Comics, The Flash, Witchblade) and artist Hayden Sherman (COLD WAR, MARY SHELLEY MONSTER HUNTER) serve up a darkly comedic crime drama that's juicy, tender and finger-lickin' hilarious.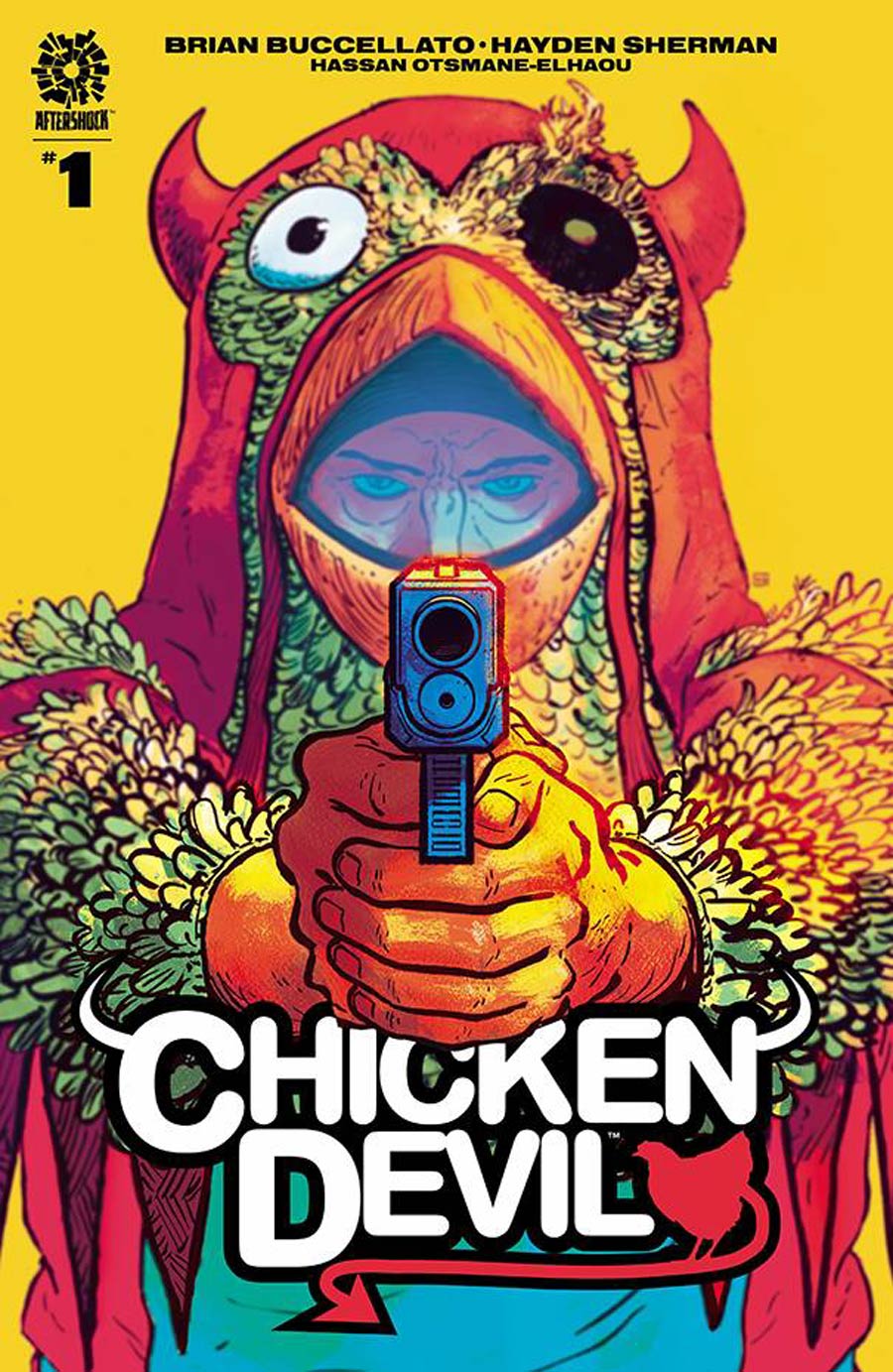 For you fans of the original Fright Night, this one picks up right where the movie left off.
Tom Hollands Fright Night #1 (Cover A – Martinez)
Tom Hollands Fright Night #1 (Cover B – Hasson & Haeser)
Tom Hollands Fright Night #1 (Cover C – Vokes)
Tom Hollands Fright Night #1 (Cover D – B&W Virgin Art Ltd Ed) – I think this is limited to just 350 copies according to the solicitation. Not a bad price if you can snag them early and TFAW isn't shorted.
Welcome to Fright Night…for REAL! Tom Holland's classic Vampire tale returns with a series that picks up right after the events of the 1985 movie! Based on Holland's novel which introduces Charlie Brewster, Amy Peterson, Evil Ed, Peter Vincent, and of course, the undead monster, Jerry Dandridge to horror fans! Written by James Kuhoric (Freddy vs Jason vs Ash) with interior art by Neil Vokes (Fright Night) & Cyrus Mesarcia (Carson of Venus), this story is fully authorized by Tom Holland himself! It's been a year since Jerry Dandridge died (again) and life is still crazy for the impromptu vampire killers. But something ancient and evil has clawed from the ground and found them. And they are going to discover that once you look into the undead abyss…the monsters hiding there look back. They are about to relive the worst night of their lives. Fright Night #1 Dead By Dawn comes with four covers – Main Cover by Roy Allan Martinez (Zorro Swords of Hell), Cross Variant by the horror team of Buz Hasson & Ken Haeser (The Living Corpse), Classic Variant by interior artist Neil Vokes (Hatchet), and a special rare B&W Virgin Cover also by Martinez that is limited to just 350 copies!
Charlies Spot #1 (Cover A – Alpi & Laxton) seems unique and interesting. I'm checking it out just for the story which is not your usual regurgitated type of story.
Charlies Spot #1 (Cover B – Laxton)
This one is likely going to be cheesy but some cheese factor is okay from time to time. But I could be wrong, guess I'll just have to pre-order it and find out since I know my local shop won't have this one on the shelf come release day.
This one might get me to buy and check out just from the cover art.
Epic Tavern Tales From Fantastical Crimes Unit #1
Nothing ground breaking for Provenance of Secrets #1 (Cover A – Dibari) but I do love a good crime detective story with a twist of horror.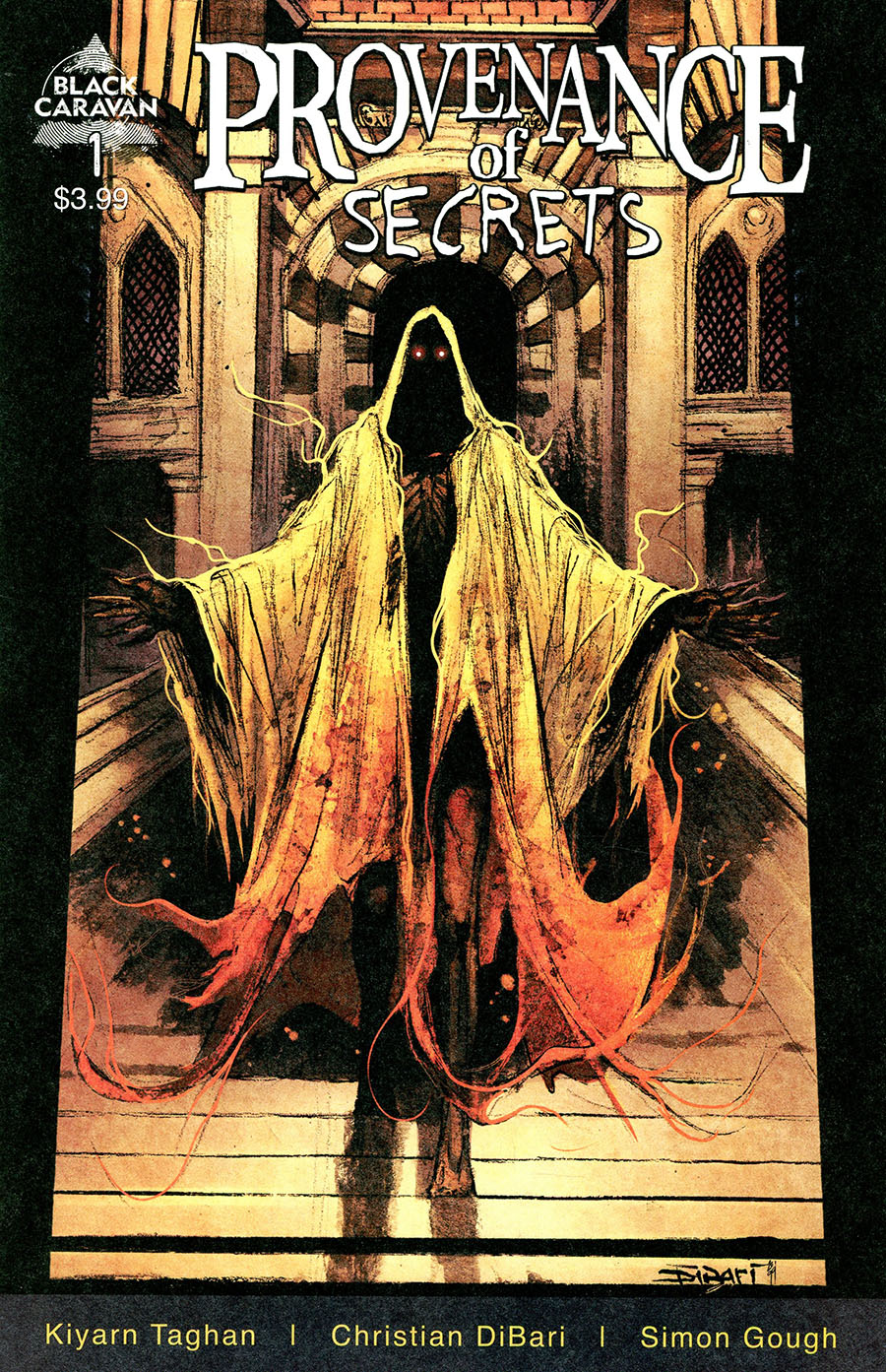 I like Ram V. I think they're a very underrated writer. So I'm checking out Radio Apocalypse #1. A little different take on an apocalyptic type story from the norm.
Radio Apocalypse #1 Cover B
Radio Apocalypse #1 (Cover C – Daniel)
The type of book I know Anthony has on his pull list just for the horror factor within.
Shriek #1 (Cover A – Necros)
Shriek #1 (Cover B – Zombeez)
Shriek #1 (Cover C – Lady Dracula)
All new tales of horror and dark fantasy from eight creators of the macabre! Jim Whiting launches the return of Lady Dracula. While living in a trailer park in upstate NY, Cassandra, the daughter of Dracula is hunted by an army of Nosferatu, and begins the journey to restore the reign of Dracula. Keith Haugen and writer Dennis Webster spin a warped space-time twisting tale of terror in Dzonot. Writer/artist Matt Belkis' The Goryo of Aokigahara takes us to Japan's suicide forest to meet the evil samari spirit that rules the forest with a bloody sword. Writer Dorian Sinnott serves up The Hunger, a dark metaphysical tale of transformation in the dark woods and deep recesses of the mind. Nayara Moura takes us on a hunt for a serial killer who slaughters campers and hungers to kill again in Circus of Terror. Nekros: a Vampire Reflection, by writer/artist Nate Osborne asks the question; 'What if everything you knew about vampires was just the next beginning?' A brutal killer abducts young women, chaining them up before feeding them to his blood thirsty swine in Bad-Medicine by Christopher Twin