I haven't done a trade and hardcover pick in quite a while, so here we go.
We shouldn't just collect or flip books, we should also read them. A good story can make your purchase well worth the money spent if you ask me. After all, we buy books to read for entertainment right? Even if you can't flip them, reading is just as rewarding.
We tend to focus on mostly the floppy copies each week and kind of ignore the trades and hardcovers that come out week after week.
These can be one off books, collected editions or special editions. I go into these picks of mostly just the solicitations provided from the publishers. These are the ones that caught my attention coming out this week or within the next couple of weeks.
---
Jewish Brigade Graphic Novel is my first pick this week. Out from Dead Reckoning. I'm a big fan of war related stories, particularly the ones based off true stories and events.
I should have another review for this one coming as these types get put on my shorter pile of must reads, jumping in line for all the others.
In the waning years of World War II, a Jewish fighting force, known as the Jewish Infantry Brigade Group, was born as part of the British Eighth Army. Leslie Toliver, a race car driver in the pre-war years, eagerly joined the all-volunteer force for a chance to fight with his people against those who sought to murder them.

When the war in Europe ends and the "savage continent" sits on the brink of continental civil war from chaos, terror, and famine, Leslie and the Brigade move to Tarvisio, Italy, a border triangle city perfect for covert action. While out searching for Holocaust survivors, Leslie undertakes vigilante missions in Soviet occupied Eastern Europe hunting down Nazis on the run for both vengeance and justice. With each Nazi found or refugee rescued, he looks for more information to complete his most personal mission: to find his mother and fiancée who went missing in the upheaval of the war.
Available at Amazon.com, Things From Another World, and Midtown Comics.
---
Atheneum Hardcover from Simply Read Books is a hardcover on my radar. The story sounds intriguing and the style of artwork is right up my alley from Trevor Newland (Check out https://trevornewland.com/ for more info, artwork and such from the creator).
In the Atheneum, everyone has an adventure waiting.

And so when young Jack, voiceless, alone and lost in a storm, seeks shelter there one night, he finds himself wandering its winding corridors under the guidance of a mysterious old man who has made a most peculiar offer: Jack must find a voice of his own among the dusty old books that line its endless shelves.

But sooner than he'd imagine, he slips into somewhere farther than he's ever been from home but closer than he's ever been to where he should be.
Available at Amazon, Midtown Comics and likely many others.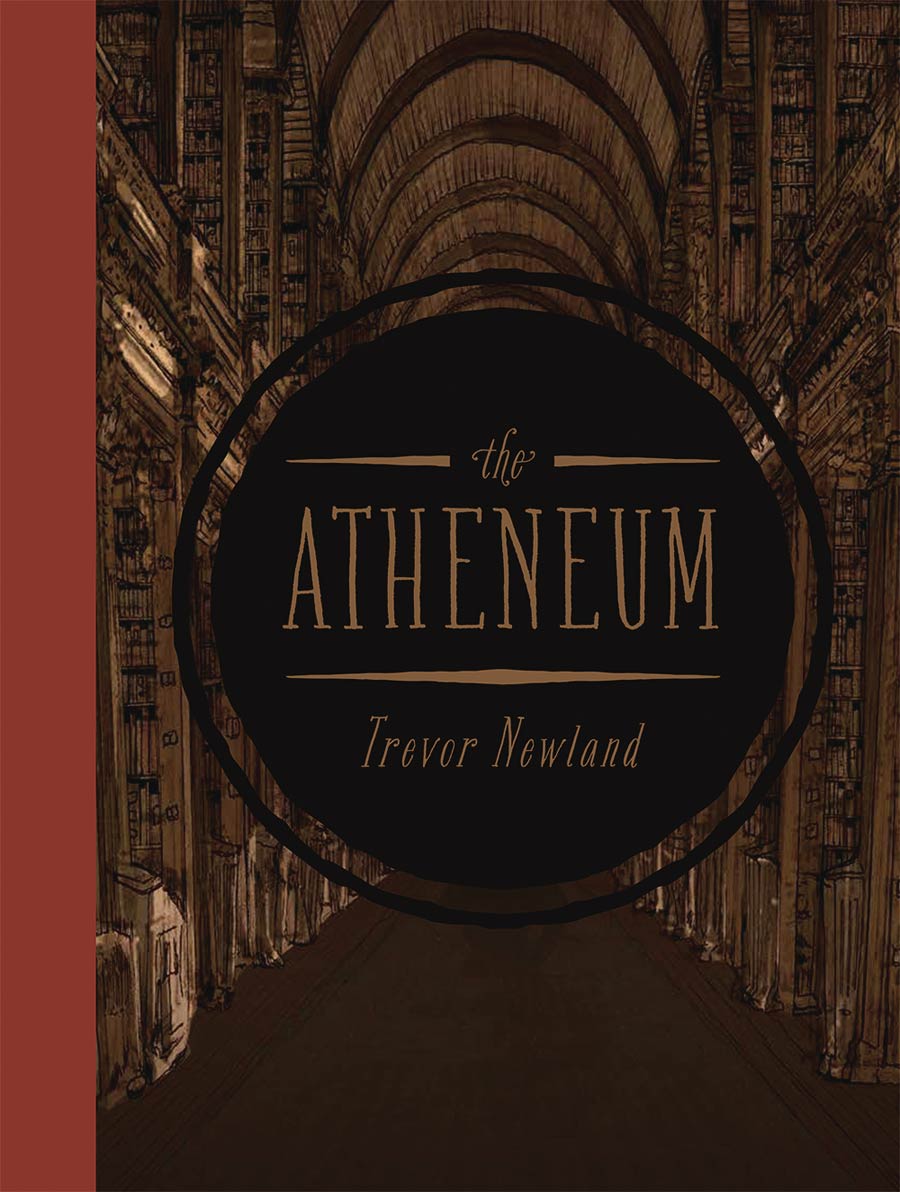 I'm a huge fan of the old EC covers. This is right up my alley with EC Covers Artist Edition HC. If I had a coffee table, I would have already click the buy button.. oh, who am I kidding, gonna look great on my shelf of trades and other hardcovers I got going now in my living room.
EC Comics, under the guidance of publisher Bill Gaines, was–according to the editor of this collection–the greatest line of comics ever done. This once-in-a-liftime Artist's Edition collects more than 140 EC covers by their best and brightest talents. The luminaries included in this gigantic (15 x 22 inches!) tome include:

Wally Wood, Harvey Kurtzman, Graham Ingels, Al Williamson, Johnny Craig, Frank Frazetta, Jack Davis, Al Feldstein, and more! To make a baseball analogy, this is a Murderers Row every bit as noteworthy as the '27 Yankees!

Also includes an Introduction by noted EC scholar Thommy Burns.
Available at Amazon, Things From Another World and Midtown Comics (best price but already sold out).