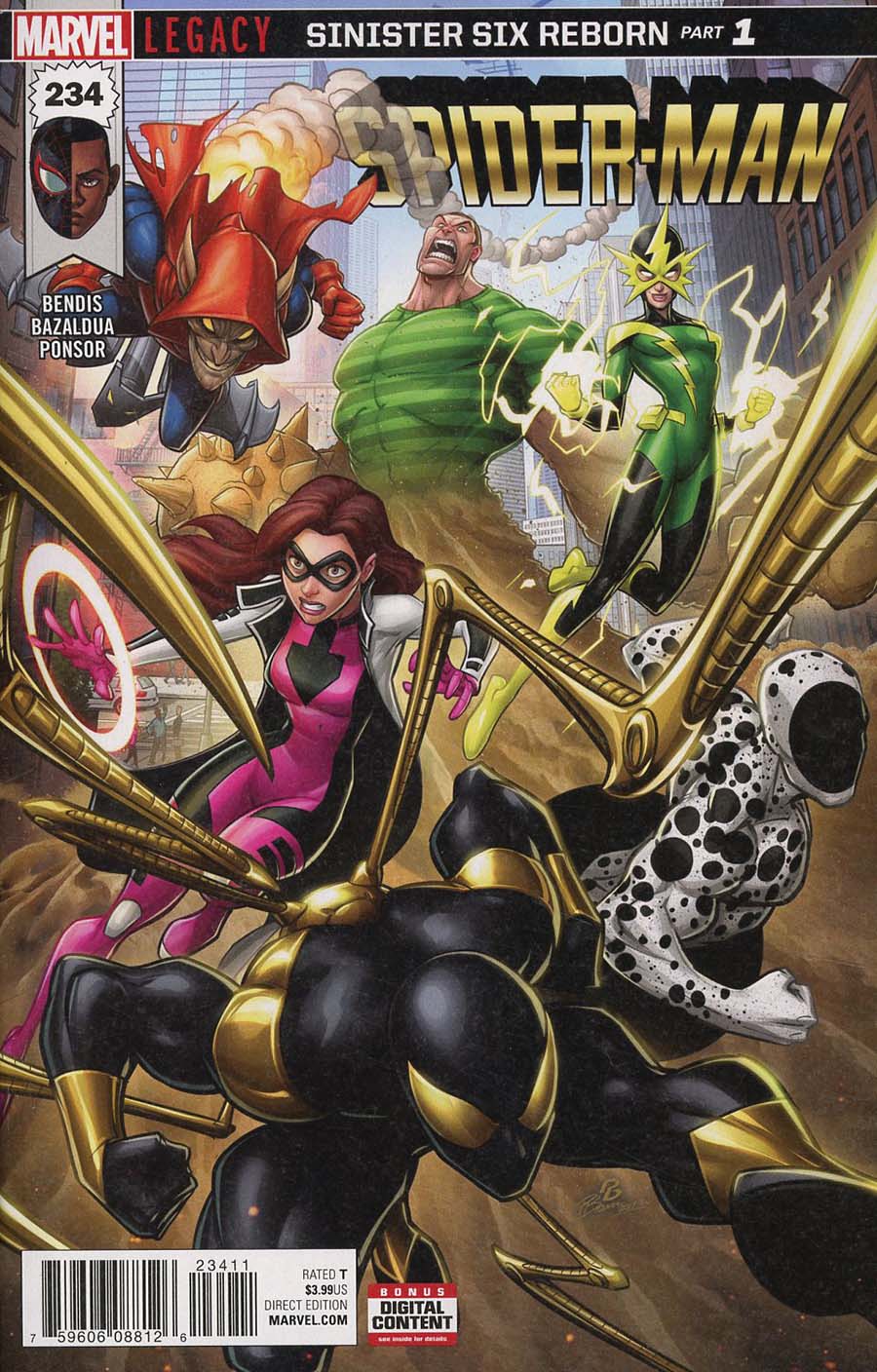 Spider-Man #234 is out tomorrow. It features the return of the Sinister Six, with Iron Spider. But who could be behind the mask and in the armor? We will give you the scoop. Please note, spoiler images are spoiler protected, but the accompanying text is not. Click the Spoiler warning images to see the Spoil Protected images.




Iron Spider is back and he has plans for the All New All Different Legacy Sinister Six.


Looks like a heist is in order.


And finally, the reveal of who is wearing the Iron Spider Suit. Looks like family troubles ahead for Miles Morales. (Check the comments for who this is if you are unfamiliar.)