Each week hundreds of new comics hit the stands, each with potential. Some live up to that potential. We pick the ones we think have the best shot at heating up. Here are our picks of the week for delivery 1/3/18. 
Returning Favorites
Batman White Knight #4 – The first three issues have done pretty well, including #3B. This one focuses more on New Joker and, if nothing else, has been a hell of a read.
Paper Girls #19 – BKV awesome genre defying series continues. Worth the read every month.
Adam Greens Hatchet #2 – Many people pass over horror books, especially tied in to movies, but they have their fan base and do sell well.
Solar Flare Season 2 #3 – James Haick's awesome survival sci-fi series returns. Love this book.
The One With the Walking and the Dead
Walking Dead #175 – Cannot pass up the first issue of a new story line. This one looks really interesting and has a Bill Sienkiewicz variant. I am grabbing both.
The One for Signed Comic Fans
Dark Fang #1 Signed By Miles Gunter – The new Image series Dark Fang gets the signed treatment from Midtown Comics for cover price.
The New #1's
Batman And The Signal #1 – DC mini series have been on fire lately. This one focuses on Duke Thomas and his new identity.
The New DC Worth Watching
Green Lanterns #38 – New villain being introduced and there is already some buzz behind the book. Could be worth the grab.
The New Image Worth Watching
Spawn #281 – There have been hints a false starts, but Spawn 281 is supposed to fully introduce the new hero.
The Gamble
Cosmo #1
– It is an all ages Archie book, those are the downsides, however, this book has sold out on multiple on-line retail sites, so it could be sought after. Sets of the book are selling on line for $43. Even copies of the original #1 are selling well. So it remains to be seen how it pans out.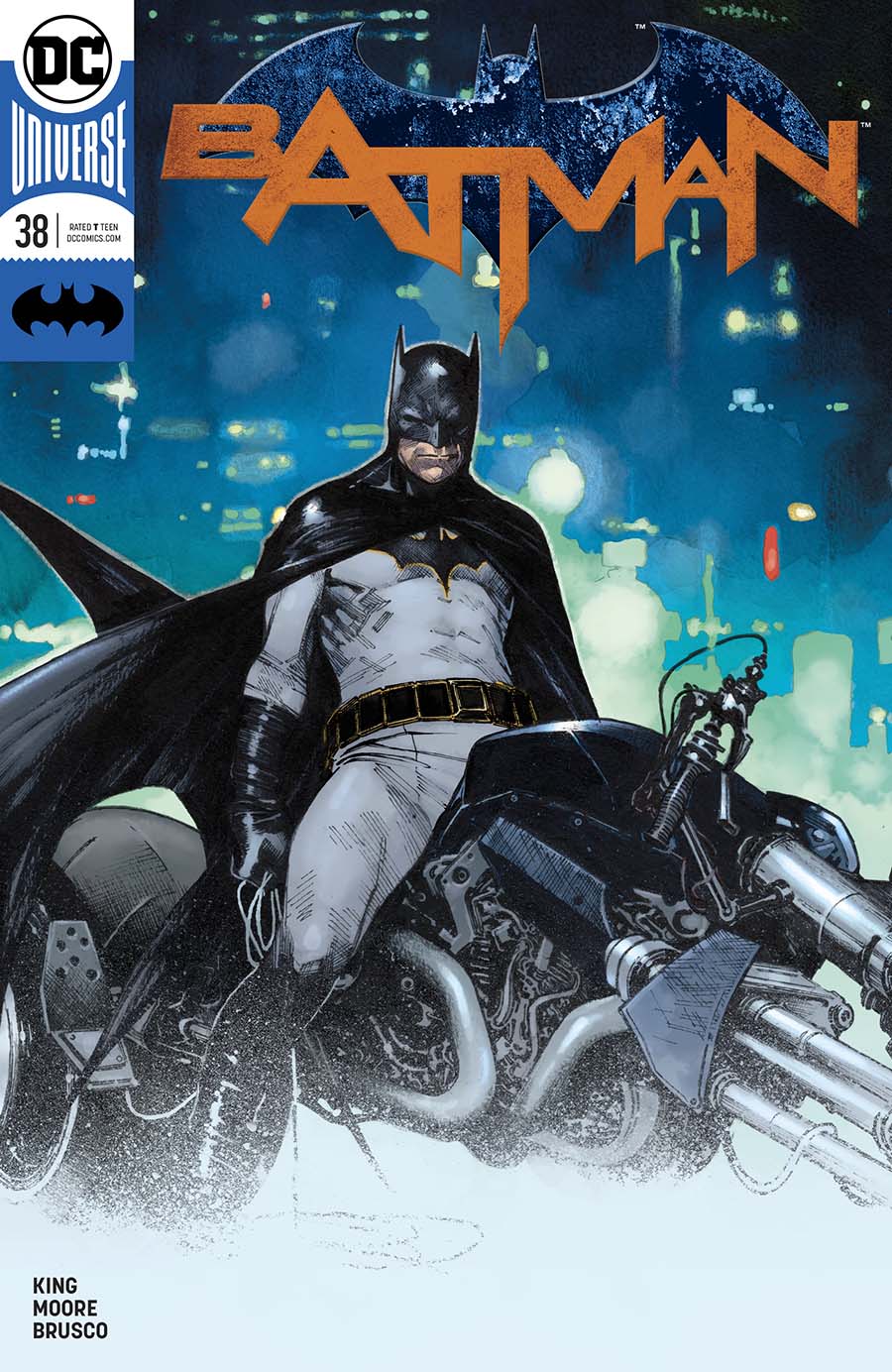 The Pick of the Week
Batman #38
  – Already sold out at Diamond, this book will fly off the shelf at retailers who just ordered the normal Batman copies. The introduction of a new Batman Villain, one with some potential, could be a long term pick.





That is it for us this week. Let us know what you are spec-ing on. And in case you missed it, here is this week's New Comic Spec Review video for 1/3/17: