What up CHUllectors!?! Shawn B., the One Year Later Investigator, back with another One Year Later round up, where we take a look at some of the comics that Anthony, Mel, and Poyo specced on one year ago. Their specs turn out to be quick flips, slow burns, straight up misses, straight up winners and on and on. Sometimes they spec with their hearts out of their passion for comics. Sometimes they spec based on data. And sometimes they spec based off the word on the street. Either way, all their specs appeal to a few or many collectors whether it is due to them having similar taste in writing or art, or just an opportunity for a collector to flip a book and make money to "support their habit". So, this is our weekly chance to look back at how some of our buys from a year ago are doing today.
Been a tough run lately. At least we know that a year from now we have a ton of winning weeks.
Winners & Quick Flip Winners

Near Misses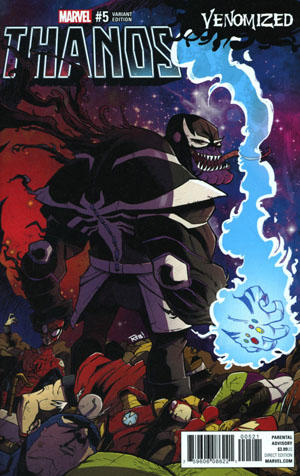 Thanos #5 Variant Rob Guillory Venomized Cover

Original Value: $4 Current Value: $4
Still available at Midtown. 
And sales are averaging $7 on the bay. Tough to categorize this one. Still lots of sales activity but still plenty available. I am sure Poyo is still happy for his boy Rob and will hang onto this one.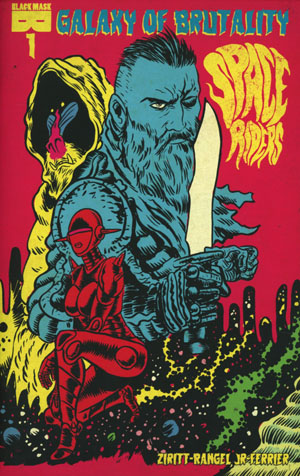 Space Riders Galaxy Of Brutality #1
– Poyo & Anthony Pick 
Original Value: $4 Current Value: $6
Not quite enough activity and boost in value to be called a Winner yet. But not quite a Miss.
Misses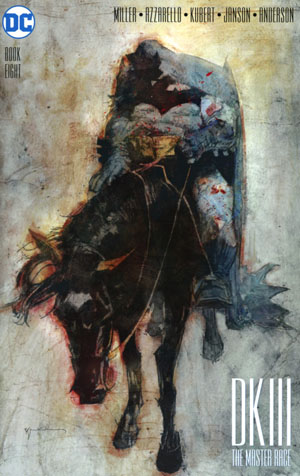 Dark Knight III The Master Race #8 Incentive Bill Sienkiewicz Variant Cover
– Mel, Anthony & Poyo Pick
 Original Value: $50 Current Value: $14
I jumped all over this one. Only paid $22 but still lost. I am unsure of any Quick Flip potential here.

Man-Thing #2 Incentive Mike Deodato Jr. Variant Cover
– Mel Pick
 Original Value: $25 Current Value: $25 or less.
 Still available at on-line retailers.
No legs here Mel. Sorry pal.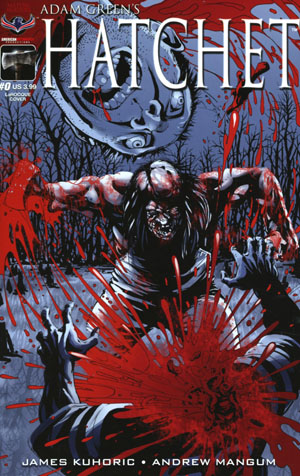 Hatchet #0
– Anthony Pick
 Original Value: $4 Current Value: $4
All covers can still be found for cover price at some on-line retailers.
Unspecced Winners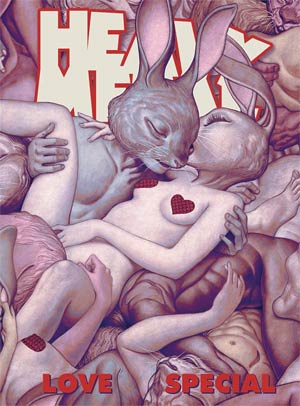 Heavy Metal #285 Lapins d'Amour by James Jean

Original Value: $10 Current Value: $15
I had my eye on this one at release. Not quite a major winner yet but it is HTF. Sales have been and are going for anywhere from $10 – 30. I guess bunny sex sells?!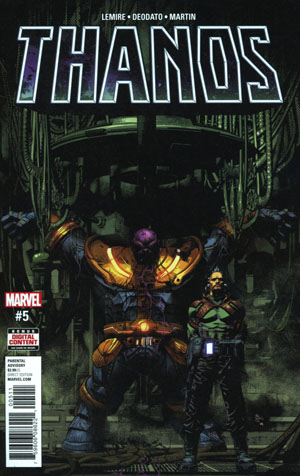 Thanos #5
Original Value: $4 Current Value: $7
Because of the recent issues being on fire, literally the entire series is slowly heating up now. No way for the guys to foresee this happening a year ago.