Each week hundreds of new comics hit the stands, each with potential. Some live up to that potential. We pick the ones we think have the best shot at heating up. Here are our picks of the week for delivery 6/27/18: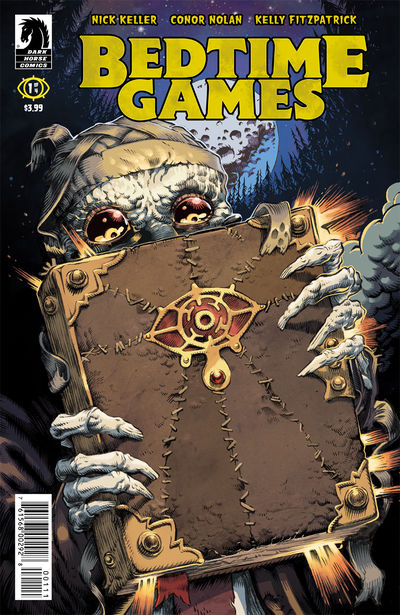 And some weeks you get the perfect storm of flippable comics. This is one of those weeks. Its a big wallet breaking week, but the payoff could be big as well.
Returning Favorites
Blackwood #2 – Great first issue. This has quickly become a favorite new book for me.
Harrow County #32 – My favorite ongoing horror book. Cullen Bunn is a great writer.
Stray Bullets Sunshine And Roses #36 – I love horror and I love crime. This David Latham series has long been a favorite. Plus is takes place in Bodymore Murderland…. I mean Baltimore Maryland, my hometown.
Killer B's
Detective #983 Brooks Variant
– Just a great looking cover. The downside is, most Brooks Variants don't heat up.
Flash #49 Mattina Variant
– Another great looking book from Mattina. Putting together sets of these.
The Lone Image Comic
Analog #1 C2E2 Variant
– Image is releasing these to retailers to order and sell. Optioned for a film deal, could be worth it. I have sold a bunch of Analog comics. Weird, none are on eBay.
One to Watch
Shadow Roads #1 – Cullen Bunn and Brian Hurtt of Sixth Gun fame back doing weird westerns. Love it.
Small Press Gem
Modern Fantasy #1 – We love Kristen Gudsnuk around here. Her Henchgirl series was an indie spec hit, and all around great book. Looking forward to her first series since leaving Scout.
Small Press Pick of the Week
Bedtime Games #1 – New Dark Horse horror book. Looks awesome. So looking forward to this.
The Picks of the Week
Listed in order of current selling price.
Venom #3
-Sold out everywhere and already doing $5 on eBay. However, the newest batch being listed is already in the $20 range. Need to see if they sell at that price. The Molina Variant
is already doing crazy things on eBay.
Batgirl #24 Middleton Cover
– Not on the Killer B section as this is already selling for $10.
Teen Titans Special #1
– First Cameo of Crush. Currently selling for $10.
Moon Girl and Devil Dinosaur #32
– Selling for between cover price and $14.99. Try to grab them cheap. Princess Fisk first appearance. Need to find out how she is related to Wilson. His son, The Rose, is dead, maybe he had a girl too.
Ms. Marvel #31 Hans Variant
– featuring the first appearance of a new character. Look for the Hans variant as it is already selling for $17-24
And in case you missed it, here is the New Comic Spec Review video for this week: