This past July we saw Batman get married, well, almost married since he got stood up at the alter. We saw some more Marvel reboots and #1 books along with some great new independent and small publisher books. So here's July 2018 in review.
The top selling book of July was Batman #50 which I'm sure was a huge letdown for most retailers. It'll take years for them to likely dump all those copies from their shelves and back issue bins. Cosmic Ghost Rider made the top ten list at #10. Here is the complete top ten books which was an even split between DC and Marvel with 5 a piece.
Now that we have the top ten listed, let's review some of our highlight picks from each week in July. Sort of like Shawn B's "One Year Later", which is awesome and I look forward to how wrong I was each and every week, I want this to highlight the previous month in the same sense but with an emphasis or mentions of print runs as well that help play a factor in availability and value when there is actual demand for a book.
July 4th Pick Highlights
Between Anthony, Mel and myself, we all picked the Catwoman #1 Artgerm Variant Killer B cover. At a whopping 121,056 print run, we're not sure how many of those were Cover B issues, but this was not a hard book to get. This one can still be found at a cover price. If you can get your hands on the Gold Foil Convention exclusive cover for cheap, these have been selling for around $20-$30 range.
The other DC pick from this week was the Nightwing #46 Ben Oliver variant. This one has since cooled off but seems like it was a quick flip winner with a bunch of sales at or around the $10 range, some reaching as high as $15 or so. Recent sales show that it's dropping back down but still about double the cover price. Not a bad book if you got at cover price or cheaper (if pre-ordered) and flipped them quickly.
Mattina's Deathstroke #33
was also a pick between Mel and Anthony. Sadly these Mattina's are likely heavily ordered and lost their edge for flipping. These are either personal collection pickups or long term gambles as sales never seemed to go above cover price for this book. A recent auction that ended sold at a minuscule 99 cents for a copy.
House of Waxwork #1
was an indie pick and only having a reported print run of 1,228, this one never took off. Most sales are around cover price. But this book likely has a really small audience. It could be one of those long term holds to be sought after later from new horror fans and collectors.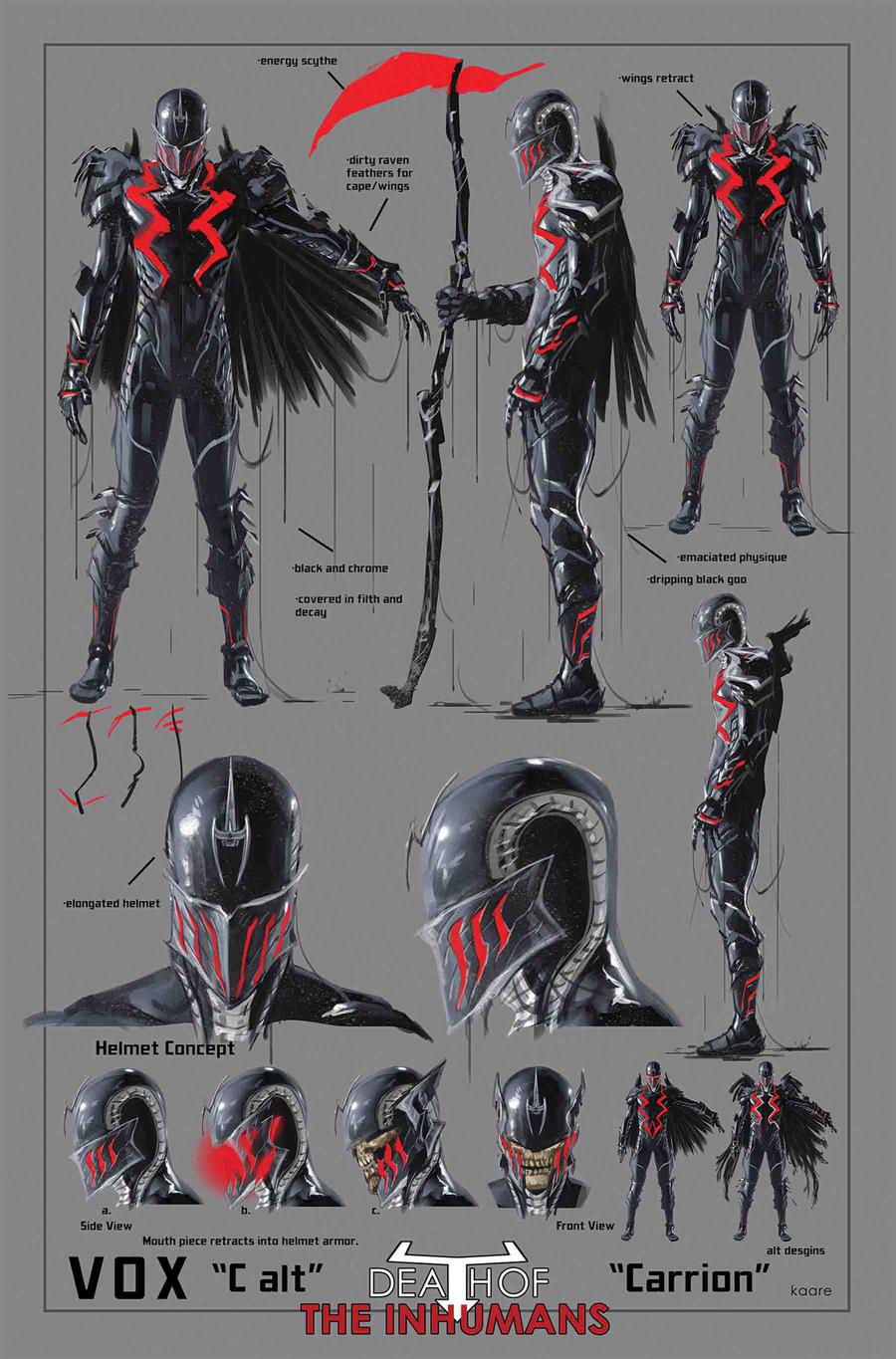 Death of the InHumans #1 can still be picked up for cover price but the Kaare Andrews Design Variant that Mel and Anthony both picked was a clear winner. Retailing around the $10 range at most shops, sales averaged around $20-$25 and one auction ended at around $38 in mid July. If you happen to have gotten these graded, 9.8's resulted in a nice profit for some with some sales as high as $200. These are still selling for $15 – $20 so if you can score one cheap, could result in a nice flip. This might be one of those books to send off to get slabbed but best keep an eye on the market before you spend $50 or so dollars to get slabbed. For a Marvel book, this was a rather small print run coming in at 42,823. So that makes the 1:10 variant that much more special.
Another book that had some buzz was Unnatural #1
from Image comics. This one had sales all over the place. With the skimpy looking Cover B fetching on average around the $10 range. I think this is that weird book that some won't touch while others enjoyed. The total print run for this book was at 26,019. We'll never be sure exactly how many of those were Cover A and or B since they were open orders to my knowledge.
July 11th Pick Highlights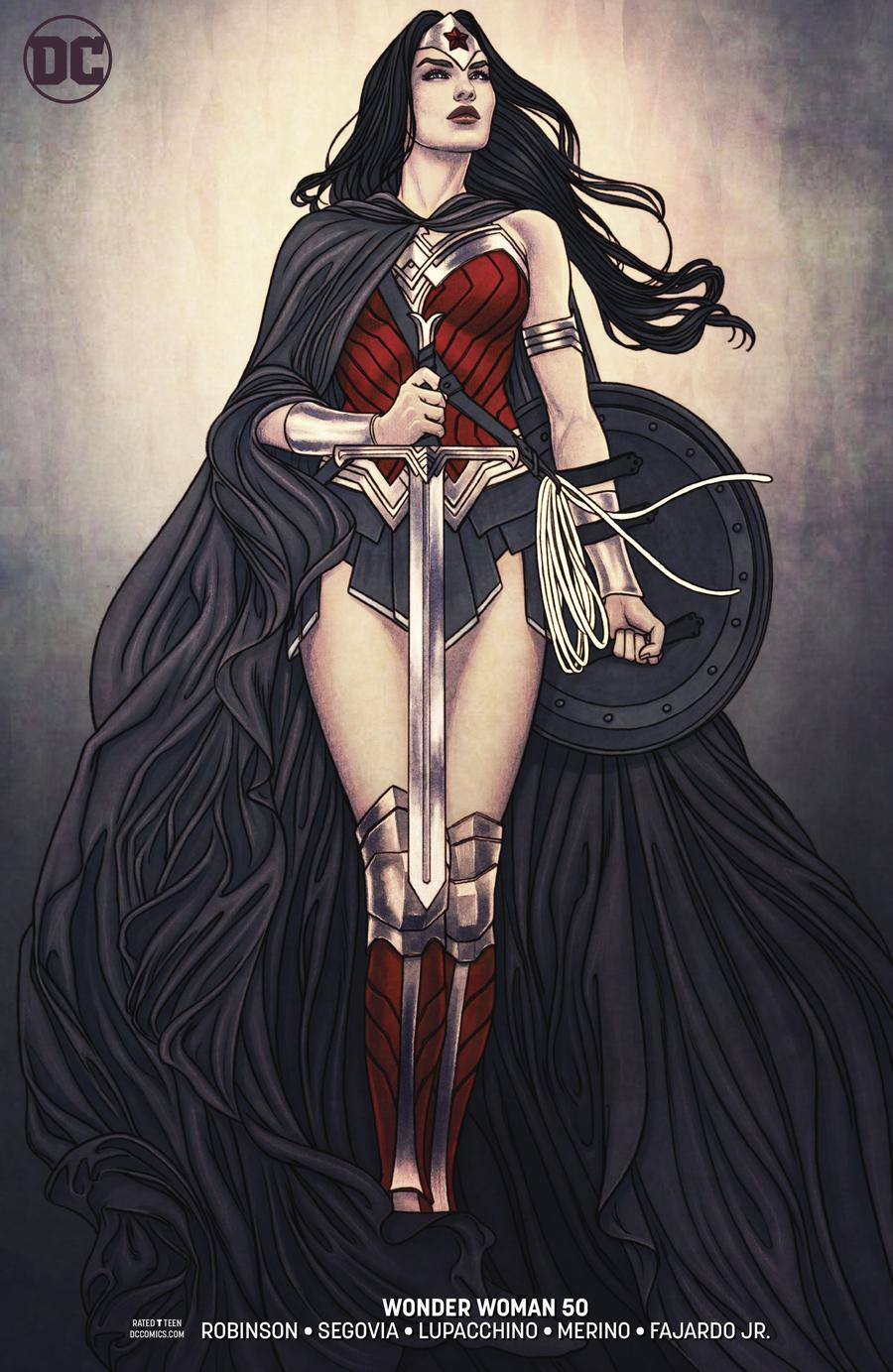 The only DC pick worthy of highlighting from this week was Mel's Wonder Woman #50 Frison Cover B variant. We saw sales reach around the $10 range. So this was a quick flip for sure as most sales are now at or below cover price. Sadly, this was the only winner worthy mentioning from Mel's list of variants. A spot check of all his other picks were still available at most shops online or were under cover price on the secondary market. Sorry Mel, maybe we'll see things differently when Shawn B. does the yearly checkup.
I will mention that Titans #23 was both Anthony and my own pick this week which turned out to be a total dud for speculation. It did however see a second print, this might be one of those books that heat up later if this new characters take off and gain popularity down the beaten comic path.
Amazing Spider-Man #1
was a pick by both Anthony and myself. By all means this wasn't picked as a likely spec hit right off the shelves. There was the introduction of a new villain so unless such villain takes off and this book having a 289,102 print run, these will be plentiful at cover price or slightly over for years to come.
Zinnober #2
was my own indie pick from this week that is surprisingly still selling as a $10 book. Not bad for a #2 book. I'm not sure of the print run on this as it didn't even make the list on Comic Chron. #1 was listed as only having a 2,052 print run so I'd imagine this #2 was even smaller. My own local shops didn't get any copies. Even the great Poyo missed out.
Farmhand #1
with a 26,732 print run was no surprise a popular pick but I don't think any of us expected this one to be a spec hit, it was more of a reader pick. You can still find this at cover price. Still a great read. If you enjoyed Chew, you'll enjoy this book.
July 18th Pick Highlights
Anthony and Mel picked Batman #51 Kaare Andrews
as a pick which sadly didn't get as much love yet on the secondary market. Most sales were and still are around cover price.
Teen Titans Go To The Movies #1
Reprint is still available at some retailers, it only had a 16,253 print run. Not a lot for sale on eBay and not a lot have sold but the most recent last 3 sales have been $2 and one at $2.99. Not bad for a $1 book. I bought a handful of these as a gamble. If they turn into a $5 book a year or so from now, I win.
Coming in with a 74,298 print run is Life of Captain Marvel #1, which can still be found at stores. Particularly the Artgerm variant that all 3 of us picked just because it's Artgerm and it's a beautiful cover.
Twelve Dancing Devils #1 was an indie book both highlighted by Anthony and myself. Didn't even register on the print run tally on Comic Chron but even despite being a rarity, not much demand as most of the recent sales are at or under cover price. It's still available at some online retailers.
Futurama Annual #1 was selling out online originally but there have been zero sales on the secondary market, at least none were on eBay from a quick lookup. At the time of this listing, 10 are listed though for around the same as cover price. You can still find these online. Being their first annual without really having an ongoing series just doesn't make sense and fans of the show aren't in any rush to obtain this book apparently.
July 24th Pick Highlights
Teen Titans #20
was so hyped, the only thing that jumped in numbers was it's print run. Teen Titans #19 had a print run of 26,124. #20 had a print run of 67,978. Bravo to DC for mad marketing skills on releasing a press release right before final cut off ordering to push their new Crush character. Teen Titans Special #1 was the real winner when it came to the new Crush character, being the real first appearance. We saw those jump to an easy quick flip $10 book but has since died down to real world prices of just over cover price. The only winner in my opinion for Teen Titans was the 1:25 Design Variant, which one had to get cheaper to make out on as most retailers pushed the initial price on this variant.
Infinity Wars Prime #1
we saw a death. As most of these are still available online, the 1:25 Hildebrandt Variant was the clear winner if you found it for cheap. Sales reached around the $40 mark but more recent sales put this at a $20 or so book. Not bad if you can nab at cover or did a quick flip if obtained at cover price.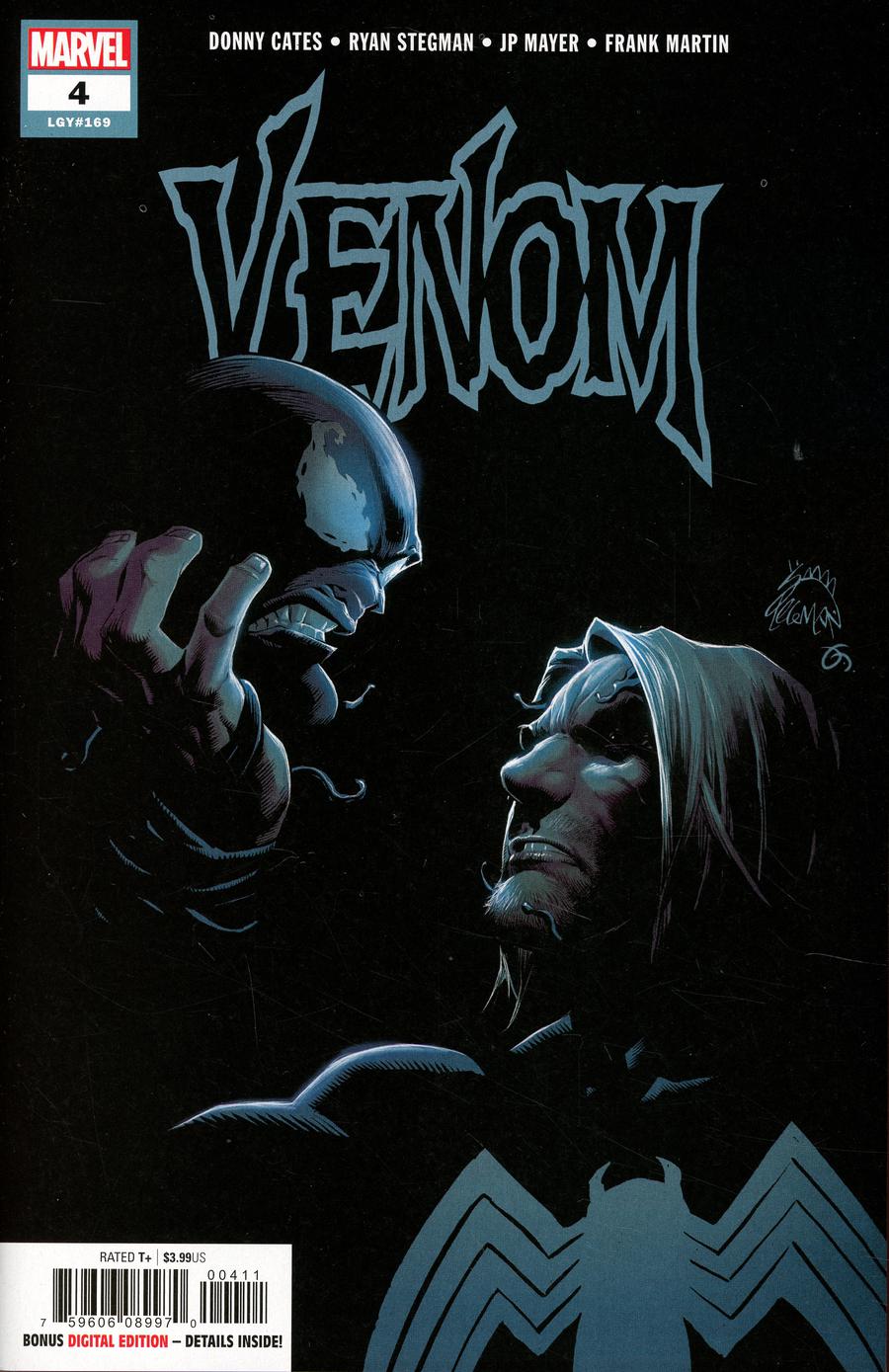 Moon Girl and Devil Dinosaur #33
was another pick that had quick flip potential. It reached around the $10 range but has since cooled off.
The big winner I think from July 24th ended up being Venom #4 which also paved the path to an origin story of Knull, who first appeared in Thor: God of Thunder #6 which turned a dollar bin book into a $60 book in a matter of minutes on the secondary market. Prices seem to have settled though as most recent sales put this book around the $40 range.
The last book to highlight is the Barbarella #8 Sanders Variant
which was a Mel variant pick of the week. This still seems to be selling quite well, making it on average a $10 book. The prices vary but most you if you can still find at cover, you can easily double your money for this book.