Final Order Cut-Off is the last day that shops can guarantee their orders for comics. After Final Order Cut-Off, or FOC, these books will only be available to retailers on Advance Reorder. And that is not guaranteed. So here are the highlights for Monday, 11/12/18's FOC list.
Marvel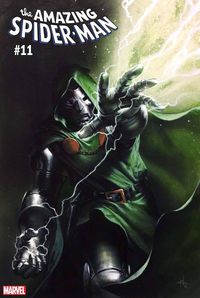 Fantastic Four Wedding Special #1 Artgerm Variant – Honestly, She-Hulk has been drawn really unappealing lately. While Artgerm still has given her the huge proportions, at least she is more attractive in appearance.
Amazing Spider-man #11 Dell Otto Variant – Sure, Nick Spenser is writing the book, and people are not happy with the direction, but this variant, to me, is killer.
Star Wars Age Republic Darth Maul #1 McCaig Design Variant – Killer Maul cover
Miles Morales #1 – Multiple covers on this, you won't have a problem finding the regular. I like Miles and happy to see him in a (another) new series.
X-23 #7 Deodato Variant
– A sweet rendition of X-23.
DC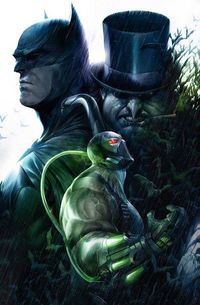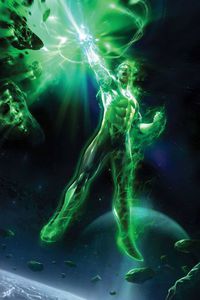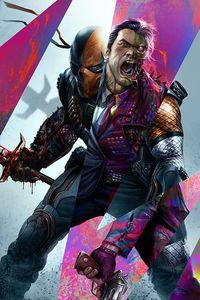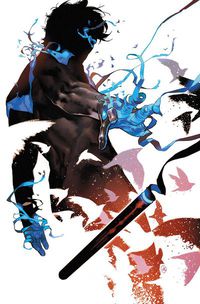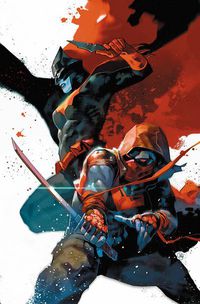 Batman #60 Mattina Variant – Cover price Mattina art. I will take it.
Green Lantern #2 Mattina Variant – See above. This is a great cover to boot.
Deathstroke #38 Mattina Variant – Another great cover on Deathstroke.
Nightwing #54 Yasmine Putri Variant – Putri has had some hits lately. Her Nightwing Covers have been on point.
Redhood Outlaw #29 – See above about Putri. Nice cover, very dynamic.
Sasquatch Detective #1 – a brilliantly funny sounding book. High cover price on an unknown property could mean under ordered.
Indie/Image


Self-Made #1 – Introducing a new creative team everyone will be talking about-superstar talent writer MAT GROOM and artist EDUARDO FERIGATO. When chaos besieges the kingdom of Arcadia- warrior Amala Citlali sees it as her chance to escape her clearly-defined role-and to change her destiny. But she could never have predicted that it would also be her chance to confront her God. In his debut editorial role- comics veteran KYLE HIGGINS guides this intimate- worlds-spanning story of self-discovery.
Prodigy #1 – Mark Millar's new series. Netflix deal…. Edison Crane's not content being the world's smartest man and most successful businessman-his brilliant mind needs to be constantly challenged. He's a Nobel Prize-winning scientist- genius composer- Olympic athlete- an expert in the occult- and now international governments are calling on him to fix problems they just can't handle.
Die #1 – THE WICKED + THE DIVINE writer KIERON GILLEN teams up with artist supernova STEPHANIE HANS (THE WICKED + THE DIVINE 1831, Journey Into Mystery) for her first ongoing comic! DIE is a pitch-black fantasy where a group of forty-something adults have to deal with the returning unearthly horror they barely survived as teenage role-players. If Kieron's in a rush, he describes it as "Goth Jumanji." That only captures a sliver of what you'll find in oversized debut issue-where fantasy gets all too real.