Here in America this week millions of people will be sitting down and eating turkey on Thursday. So before you get suckered into all the family drama that follows when you have family over, sneak out to the local comic shop to pick up your new books for this week. Because Poyo says you deserve a little "me, comic book time".

It's a big week this week. Lots of books hitting the shelves. Some are readers while others might have some spec potential. Only time will tell.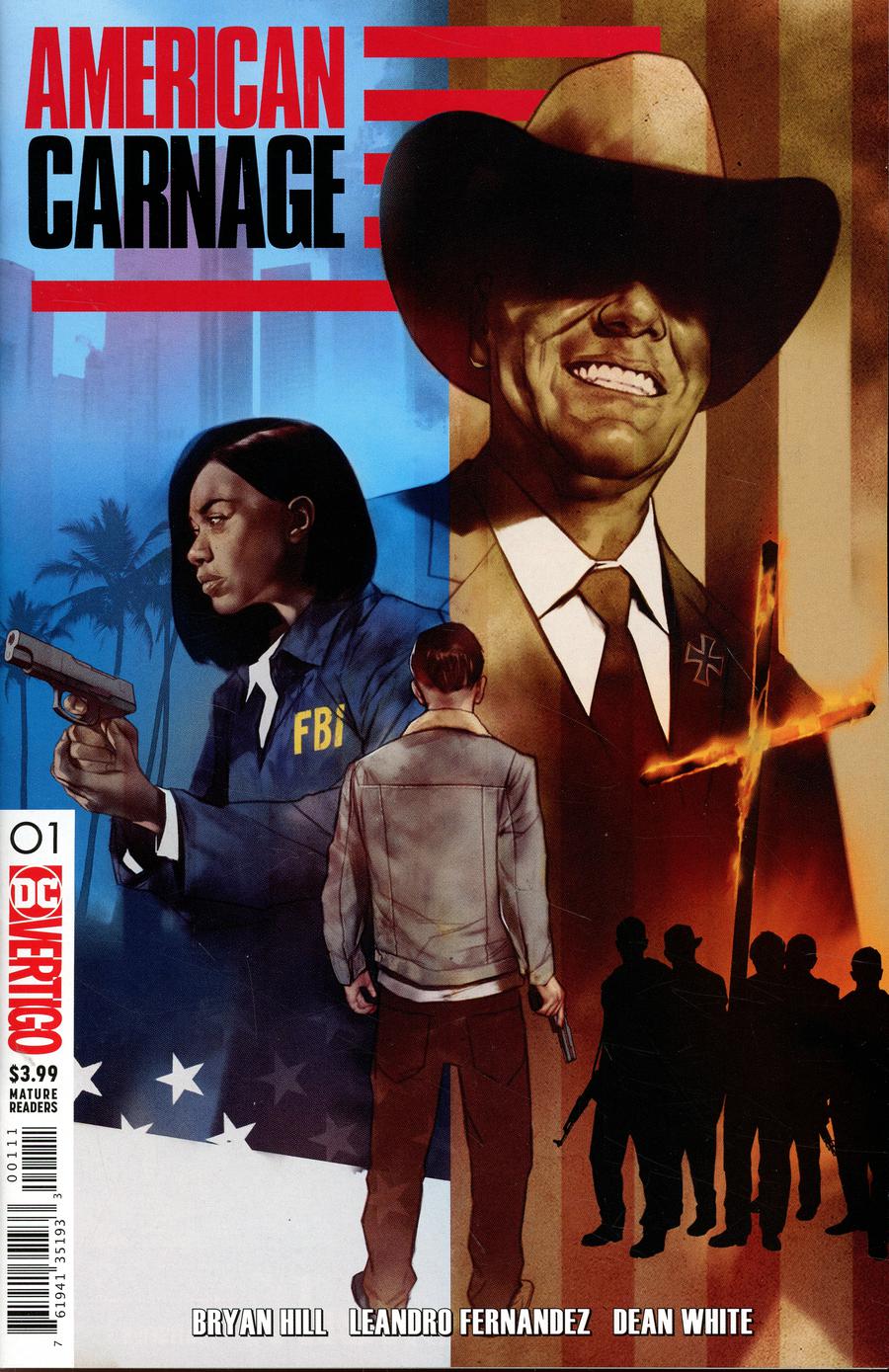 DC/Vertigo Pick
It's been a while since I've had a Vertigo book up here as my DC pick of the week. It is nice seeing more titles coming out from Vertigo than just the Sandman
stuff that just has absolutely zero spec value for the most part.
So this weeks pick goes to American Carnage #1 written by Bryan Hill and art by Leandro Fernandez.
From the soliciation, it can likely be a hit or miss but I do enjoy crime drama myself, so read for yourself to see if it's worthy.
A new, thrilling crime saga from the writer of WILDSTORM: MICHAEL CRAY and the artist of The Old Guard! Disgraced FBI agent Richard Wright is offered a chance for redemption when his old mentor sends him undercover to infiltrate a white supremacist group believed to be responsible for the death of a fellow agent.
The last Vertigo book I think we saw heat up was Border Town #1
Cover B which has since cooled off and recent sales around double that of cover price.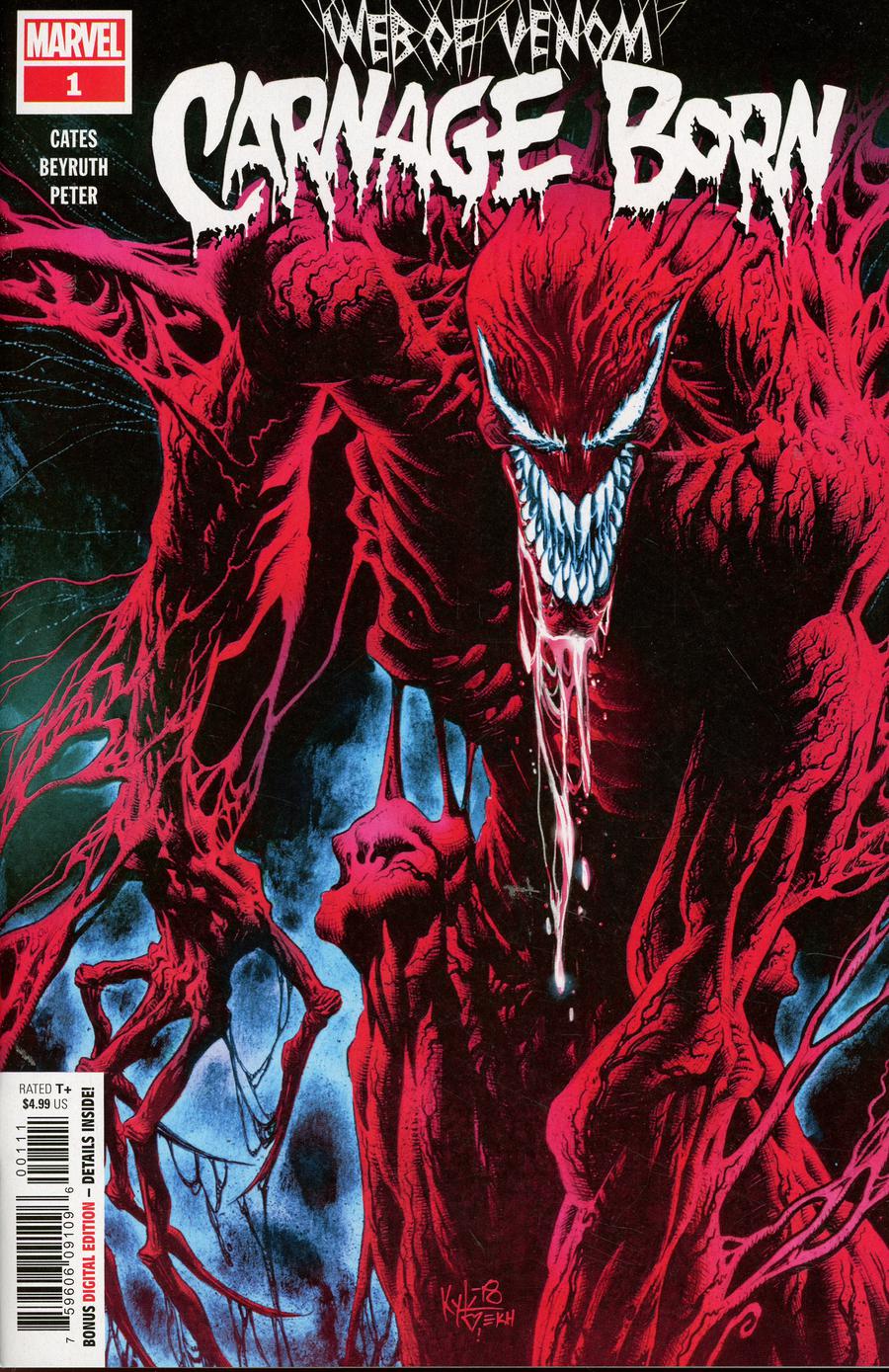 Marvel Pick
I know there's going to be a huge number of these printed but this weeks pick goes to Web of Venom Carnage Born #1 by Donny Cates and art by Danilo Beyruth could turn out as a good spec potential book.
We all know that Donny Cates can introduce new characters or turn a past dollar bin book into gold over night.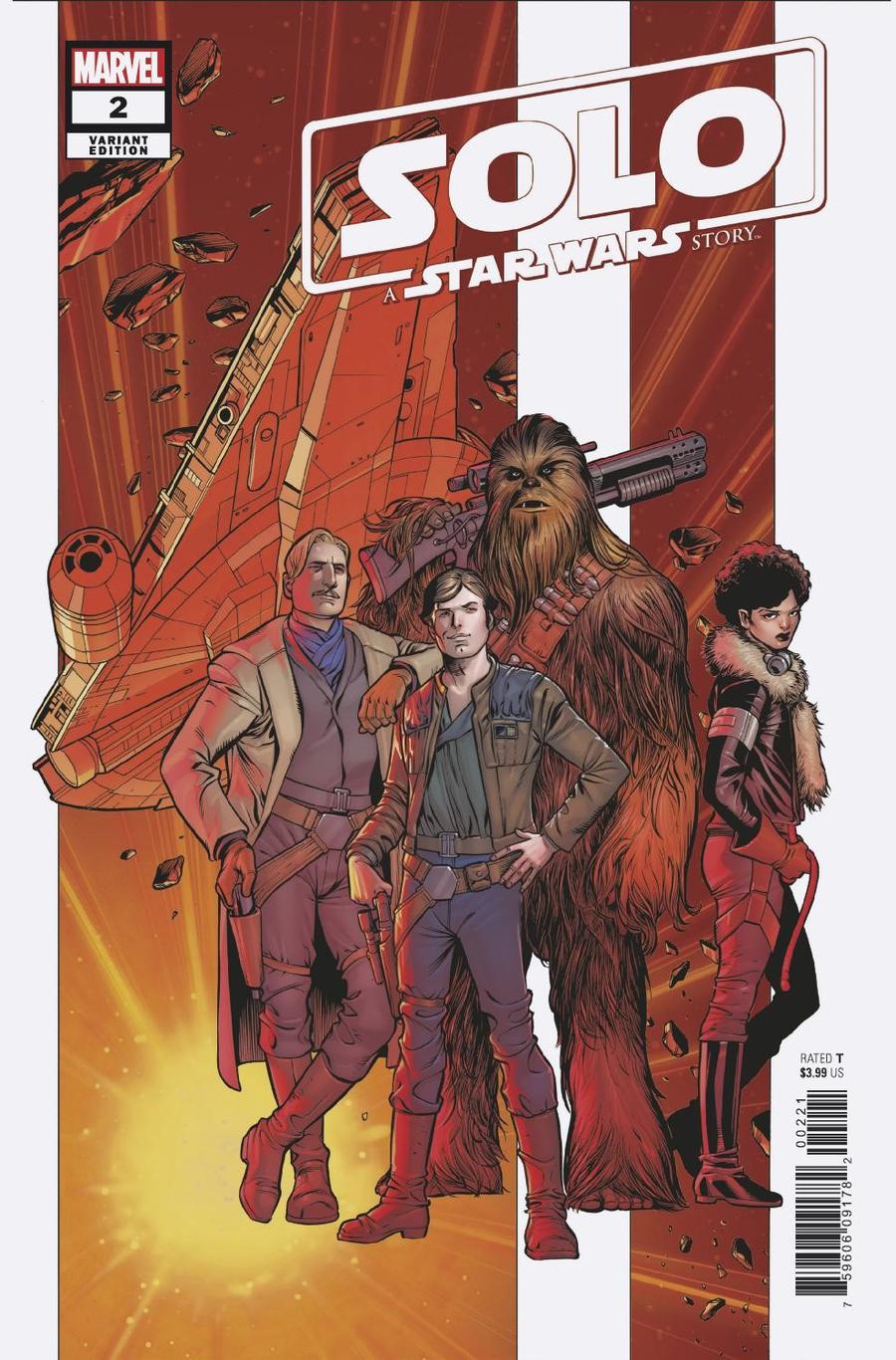 So he's been hyping this series for a while so it's definitely one to keep a watch on. We can likely assume Cletus returns as Carnage
but what other surprises does this series hold for us? I guess we'll have to find out and hopefully Anthony can score us some spoilers ahead of time.
There's another Marvel book we should mention as well. That goes to Solo A Star Wars Story Adaptation #2
cover by Carlos Pacheco.
These adaptation ratio variants
are ghosts and if you can find them cheap, they can be really nice flips.
So find it, buy it and flip it.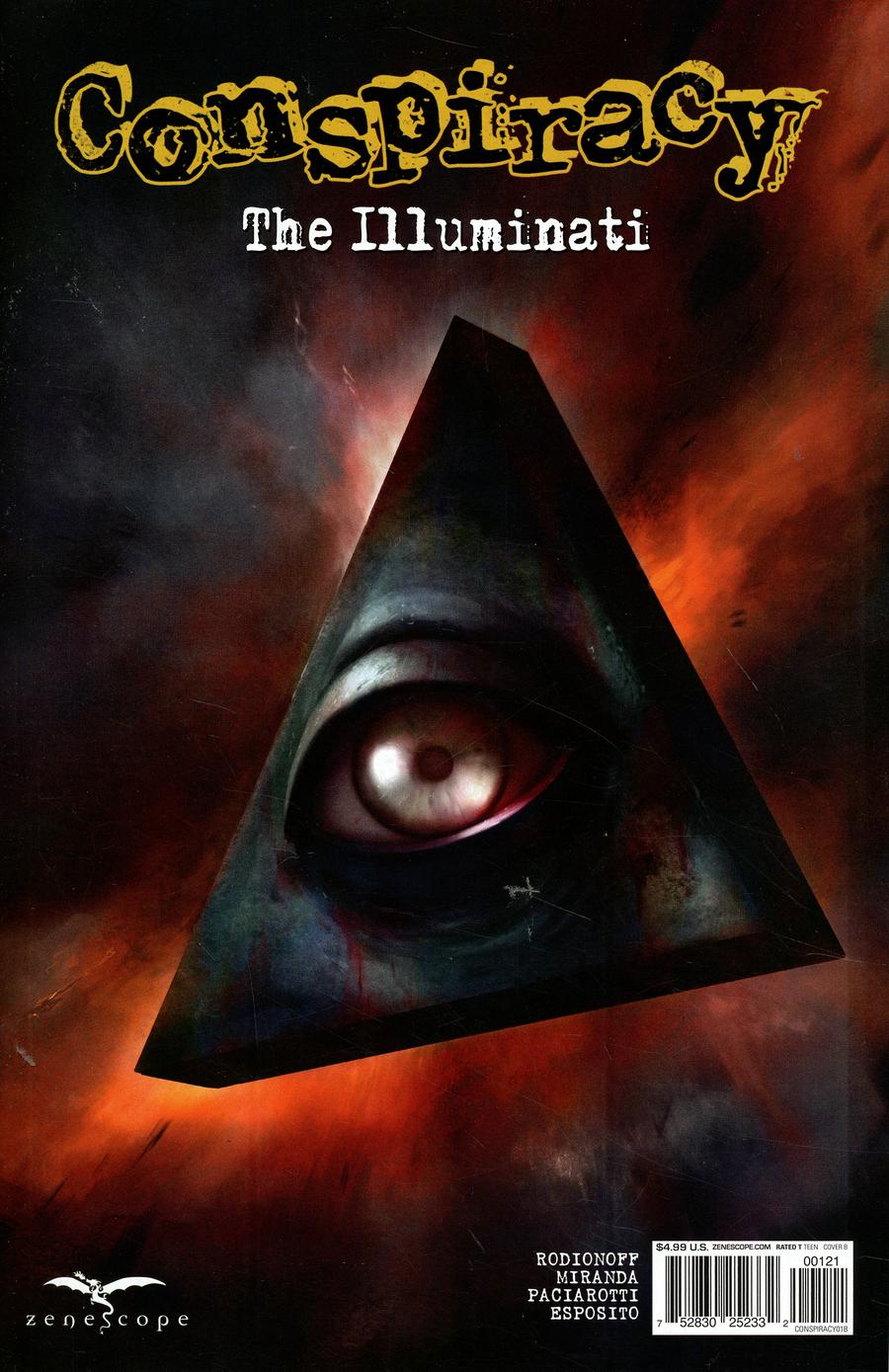 Indie Pick
Who likes a good conspiracy theory? I believe Anthony brought this book up some time ago that is this weeks Indie pick.
Conspiracy #1 The Illuminati  out from Zenescope is probably the first time I have ever had a Zenescope book in my indie picks. Known usually more for their not work friendly covers, this one has my attention as I like a good conspiracy theory.
This new book out covers secret organizations, UFO's, creatures that not of this world amongst us and more. So it might be a fun read for sure but Poyo also reminds you all to hopefully take anything in this book with a grain of salt. But if you have to read it with your tin foil hat while sitting in your under ground bomb bunker, we won't judge you.. maybe just a little.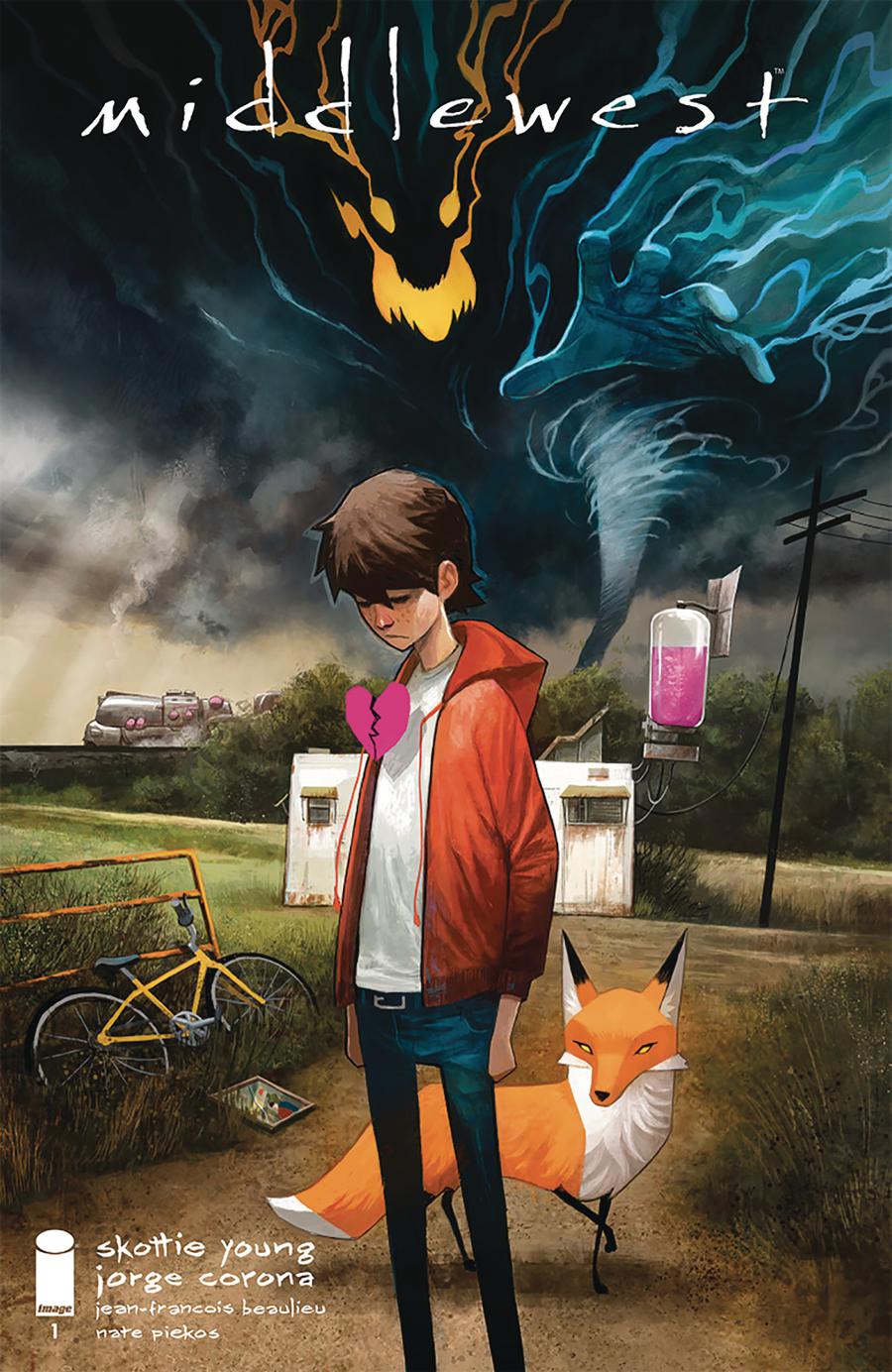 Small Publisher Pick
I've actually read the first issue with an advance review copy. It's good so this one has been on my radar for quite sometime.
This weeks pick goes to Middlewest #1 out from Skottie Young and artist Jorge Corona (which his art is spot on).
There's also a Skottie Young variant
that is already selling out or is sold out at most of the online retailers who have already listed these for release next week.
I had a sneak peak preview of this book a month or so ago that's worthy of checking out if you haven't done so.
---
Now on with the dreaded "avoid" pick, every writer and artist worst nightmare when it comes to selling their hard work.
Do not spend premium price on the
Web of Venom Carnage Born
variant cover.
I repeat, DO NOT SPEND PREMIUM PRICE on the Web of Venom Carnage Born. Seriously, if you like the cover art that much, spend $4.99 for the cover with some dressing and be done with it. It's ridiculous that publishers create these virgin variants based on the normal covers that just have lettering on them at such a high markup. Sure the shops are inflating the prices but it's the publishers (Marvel in this case) that make the shops jump through hoops just to qualify for such covers.
If you feel the need to buy a premium variant of this book, there are plenty of
other options available
out there at much cheaper prices.