It's that time again, where I tell you what's really grinding my gears for the week of April 24th, 2019.
Some weeks it's mostly likes, other weeks it's dislikes.
So what's grinding my gears this week?
Spider-Man City At War – One To Watch
I've finally made a small amount of time to start playing Spider-Man on the PS4 in the past few weeks and I must admit, it's really fun.
Here's something I'm looking forward to. It is a villain who's been around for quite sometime and made his first appearance way back in Champions #14
 from 1977.
This villain just made an appearance in Spider-Man: City at War #2
that hit stands last week in which they plan to introduce into the game, maybe. Who's this villain they plan to introduce into the game? It's Swarm and he's got an updated costume from his original.
Swarm was referenced in the game by one of Jameson's podcasts as "a Nazi made of bees" and this new design could be what's in store for the game eventually in upcoming sequel games.
I'll admit the design is quite cool and I'd love to see more of this villain not only in the game but perhaps the regular titles outside of the game universe.
Swarm design image courtesy of GameInformer where I also first read this news as I have yet to read Spider-Man: City at War #2 as of yet.
---
Jane Foster is….
Why can't they just make Jane Foster….  Jane Foster? Have you heard that she's going to be the next Valkyrie? The first and original Valkyrie first appeared in The Avengers #83
.
What's next, is she going to become Captain Marvel? Making her first appearance in Journey into Mystery #84
, which was Thor's second appearance, becoming Thor's love interest from the early days. She then went on to become Thor as well in Thor: God of Thunder #25
 only to die then to get revived, still having cancer.
She's now going to have another first as Valkyrie this coming July. This might be a good read as I do like Aaron's writing but this new title would be way more exciting if it seemed more original, with a new character rather than regurgitate Jane Foster as another hero.
I do admit though, I would not oppose Natalie Portman to become a Valkyrie in the MCU.
---
420
You know what's better than selling Weed Magic #1
? Selling your copy on 4/20.
This was a copy I got at NYCC a couple years back and dug out of a my longbox to sell.
Issue #3 is hitting stands this Wednesday and I'm really digging the homage cover from GNR.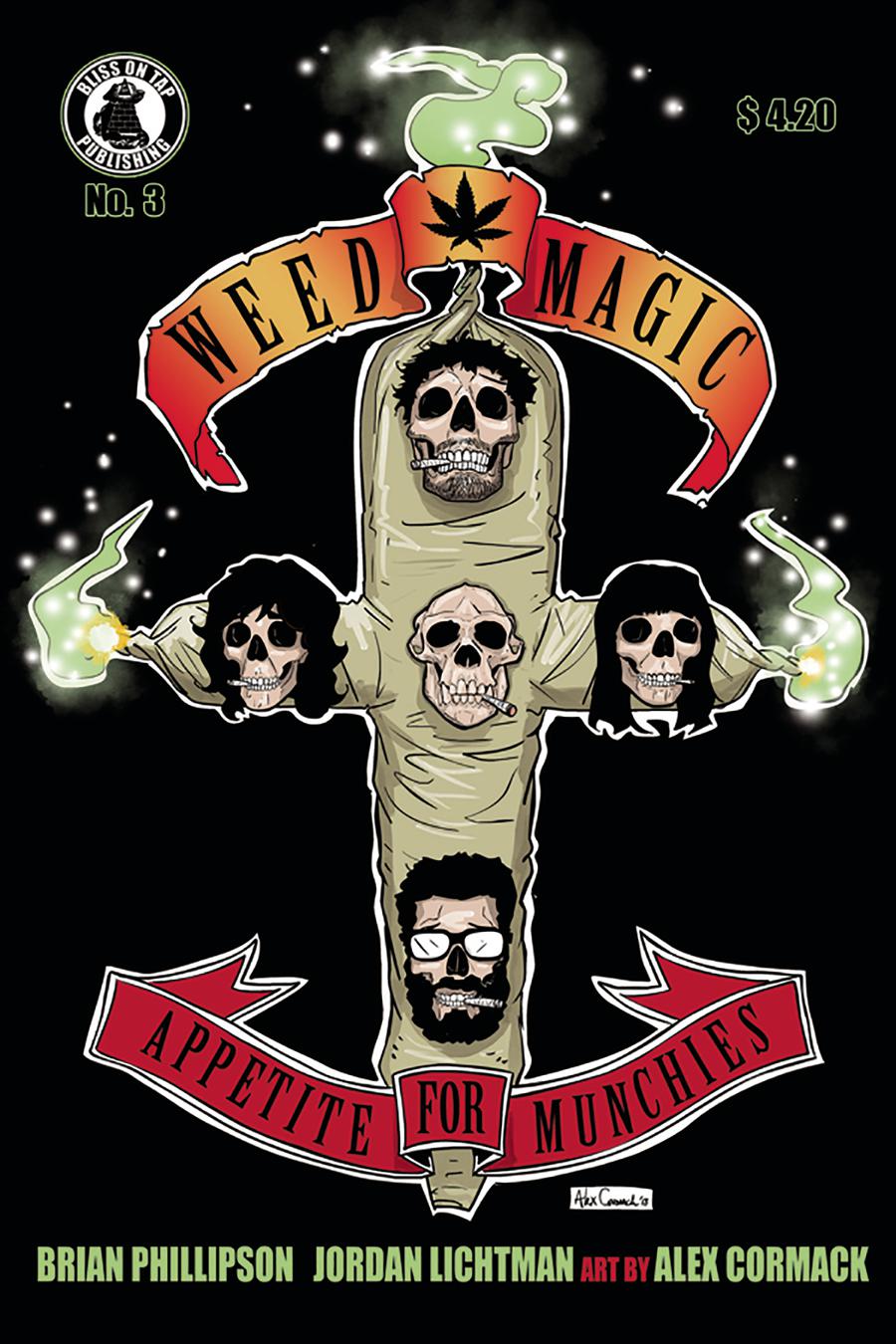 ---
The only other thing I can say that really grinds my gears isn't comic related but it's terrorists who target innocent people attending church. Sri Lanka, we stand with you and hope the cowards who bombed your churches killing innocent people are brought to justice.
That's all I got this week.