Welcome again to Flashback Friday. We take a peek of what we were spec'ing on and talking about a year ago.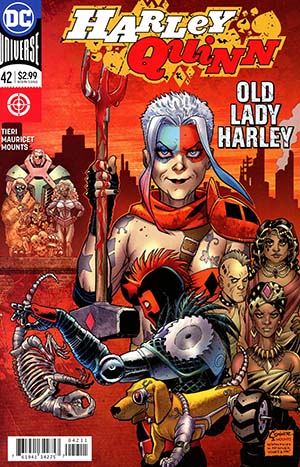 DC Books
The winner that no one expected last year goes to Harley Quinn #42
which introduced Old Lady Harley.
This one didn't really catch any heat until last fall but since then, it's still a solid $8 to $12 book on average in the past 90 days but I recall it hitting in the mid to upper $20 dollar range when it first caught on fire. If you can find them out in the wild, it's a quick and easy flip. It's a potential winner for long term as well.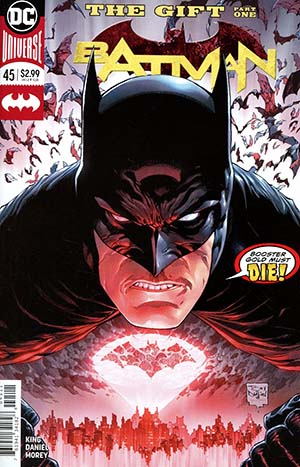 Batman #45
was a pick by myself, Anthony and even Mel picked the Jim Lee variant B cover. Where's this book at a year later?
Well, you can still buy them for 15% off at Midtown, both the first and second print. The Jim Lee variant B cover is not available though.
The regular cover sells for around $2 on the secondary market (cheaper than buying from Midtown or your local shop) while the Jim Lee variant is on average a $5 book.
The dud (which was also my drek pick from last year) out from DC a year ago was Action Comics #1000
. Midtown is still trying to offload most of their covers. Pay full retail or around $7 at Midtown with their discount or buy off the secondary market where a majority of these covers are selling for $5 or less. Your choice.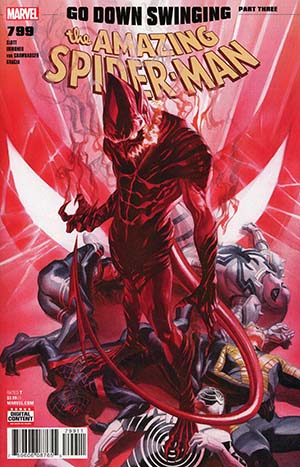 Marvel Books
Amazing Spider-Man #799
 is the second appearance of Red Goblin and also we saw little Normie Osborn bond with the Carnage Symbiote.
Could end up being a key book and certainly one for the long term gamble but I'm sticking with #798 as the real long term winner since it was Norman who was the first Red Goblin and I don't think we've seen the last of him.
Normie might one day become a Red Goblin but I don't think it's going to be as big an impact on value (that's just my opinion though, might want to consider picking up Amazing Spider-Man #263
 which is Normie's first appearance unnamed). You can still find #799 at your local shops and online, Midtown still has them listed for around cover price.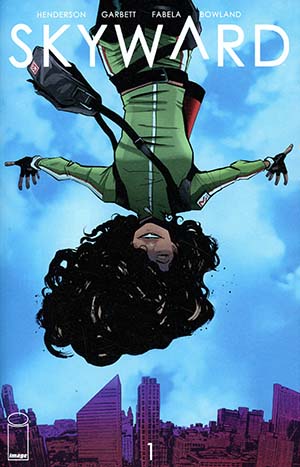 Indie and Small Publishers
Skyward #1 from Image Comics
I'd say is a winner from last year.
It was optioned during the summer that quickly made this book a solid $10 to $15 on average initially. The #1 second print with a cover by Jock sold as high as $30 at one point.
Fast forward a year, #1 still sells as much as $15 on a good day with some dipping as low as $6 to $10. If the media option ever goes beyond the original option, we could see this go through another mini-explosion again, only to settle back down.
Black Hammer Age of Doom #1
 isn't doing much on the secondary market but I just wanted to throw this title out there because it's probably one of the better reads currently.
Jeff Lemire has created a really cool superhero story with Black Hammer and this should be on everyone's read list.
Black Hammer was optioned but this is one title that really needs to get made into a show or movie.
---
Catch up on Black Hammer with the trades..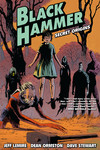 Black Hammer Volume 1: Secret Origins TPB
Once they were heroes. Now, banished from existence by a multiversal crisis, the old champions of Spiral City lead simple lives in a timeless farming town. But as they attempt to free themselves from this strange purgatory, a mysterious stranger works to bring them back into action for one last adventure! "If you think there's no room left in your life for another superhero comic, Black Hammer might just prove you wrong."-IGN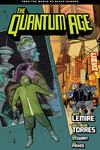 Quantum Age: From the World of Black Hammer Volume 1 TPB
In the world of the Eisner Award-winning Black Hammer series–but one hundred years in the future–a collection of superheroes, inspired by the legendary heroes of Black Hammer Farm, must band together to save the planet from an authoritarian regime. A young Martian must find a way to reform The Quantum League to save the world, while solving the riddle of what happened to the great heroes of the twentieth century. Black Hammer creators Jeff Lemire ( The Terrifics ) and Wilfredo Torres ( Legion ) illustrates and Dave Stewart ( Hellboy ) adds his colorist skills to the mix. Collects The Quantum Age #1-#6.