Welcome once again to the another installment of the One Week Later Report. This week we'll cover the books released on 05/22/2019.
Hopefully this report helps anyone reading while picking out new books at the local shops for things to keep a look out for.
DC Books
Not a whole lot of action for DC books last week.
Batgirl #35 (Middleton Variant) can still be found at most online retailers. Grab it for the Middleton collection in your long box.
Martian Manhunter #5 (of 12) was my own reader of the week. It's a great series but no love on the secondary market. These are reader picks anyways, unless a new character is introduced that catches people off guard, don't expect these to heat up but still worth mentioning as a reminder to pick up and read if you need more reader books on your pull list.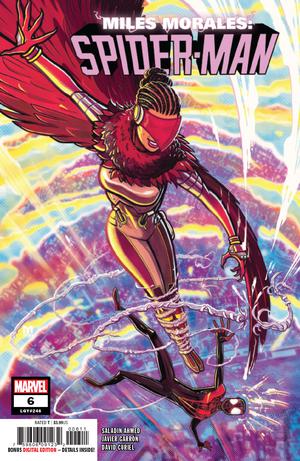 Marvel Books
Miles Morales Spider-Man #6
is getting some love on the secondary market due to the new character and first full appearance of Starling.
The nice thing about this issue is also knocks out the first cover appearance as well which makes it that much more desirable if this new gal sticks around in the Spider-Man and Marvel universe.
Don't forget to keep an eye out for Miles Morales Spider-Man #5 (which you can still order from TFAW) as well and might not be a bad pickup as well for future possible gains. It carries the cameo appearance for Starling. Sales for issue #5
aren't seeing as much love yet on the secondary market but seem to boost the sales of issue #6, reaching the $20 range while issue #6 alone is reaching as high as $15.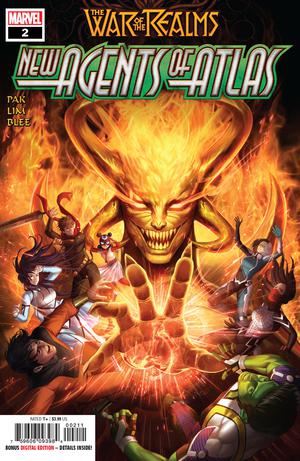 This next book sold out online pretty quickly. War of the Realms Agents of Atlas #2
is seeing some success on the secondary market, regular and the ratio variant.
Sales of the regular cover between $10 and $15 on a good day. So if you can find them, grab'em as they could be quick flip to pay for a few books or perhaps long term if the hype sticks, creating and maintaining demand.
You can pre-order the second printing already from TFAW at War of Realms New Agents of Atlas #2 (of 4) (2nd Printing).
These are selling out fast so you can still pre-order War of Realms New Agents of Atlas #3 (of 4) and War of Realms New Agents of Atlas #4 (of 4) to ensure you get your copies. This is a War of the Realms spin-off but we all know now with this success Marvel should be planning an ongoing title or another series with this new team of agents since the first appearance of Agents of Atlas was way back in 1978 in What If #9
and they had a stand-alone title in 2006
. Might not be bad pickups as they are still pretty cheap.
Maybe these are sort of like what they did with Guardians of the Galaxy. New members being introduced different from the old original members, except James Woo who is an existing team member and surprisingly has been around for quite sometime. His first appearance was way back in 1956 in Yellow Claw #1
, which there was only one listed at $1500. So not so easy to get but would be a nice addition to any collection for this new team.
Indie and Small Publisher Books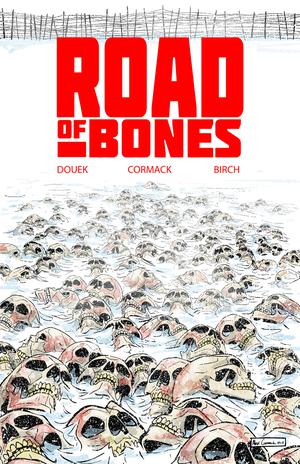 Road of Bones #1
was the surprise winner of last week out of the indies and small publishers.
Reaching as high as $17.99 (with free shipping) but has settled as a solid $10 book on average with most recent sales.
I will also mention the new Ghost Tree #2 and the second print of issue #1 sold out online pretty quickly but not a lot of love on the secondary.
Great read though from what I've heard as I have yet to read them yet, but they're on the short stack of must reads for me.
Nothing else made the list. It was a really small and light week for indie books.