With these reviews, we find out how right or how wrong we were, what we missed and what you can likely still find at cover price, likely at the local comic shop or at online retailers.
I missed the March Review due to a delay in Comichron releasing numbers for the month and working hard on getting the new forums up and running. So for a quick recap, let's review the top ten books from March before we dive into April's top ten and overall review.
I do need to mention that out of these top 10 books from March, the one that really stands out is Justice League #20 which saw some heat. It was the 3 connecting cover issue. Most of the demand seems to be for the right issue and the center issue.
Also, look at that print run for Detective #1000. Anyone who paid full price, I told you all to wait for Midtown's 75% sale.
Now, onto April's top ten books from April based on Comichron print run totals.
Most if not all of the top ten books from the past two months you can still find at your local shops. Buy with caution but you never know how these fair long term. Pick them up to read, tuck away in the long box, you never know what happens later on that makes the relevant and in demand in the future.
April 3rd Books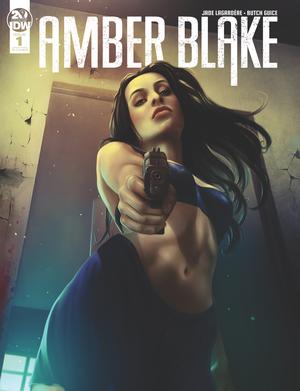 Amber Blake #1 – 3,553
The regular issue of Amber Blake
was still available for quite some time but now most retailers seem to have sold out.
The Nodet
was the issue to grab though, being a 1:10 ratio incentive variant, you can do the math on the print run of it from the total print run.
Was an easy $100+ flip initially but things have settled down since then. It's still a nice grab and flip if you can find them for cheap.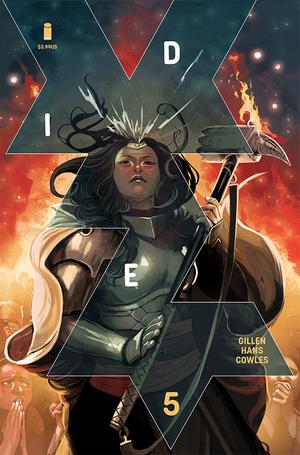 Die #5 – 19,491
The Hot new series
out from Image is selling out, most issues have gone back for additional printings.
I actually read issue #1 when I got an advanced digital preview but never picked these up. I opted to wait for the trade to read them.
It's now been optioned. * Issue #1
is the key book to get though. Issue 5 can still be found out in the wild and you can find this one for under cover on the secondary market.
* Edit: Sorry, while typing I was thinking of another book that got optioned and missed this on my proof read before publishing.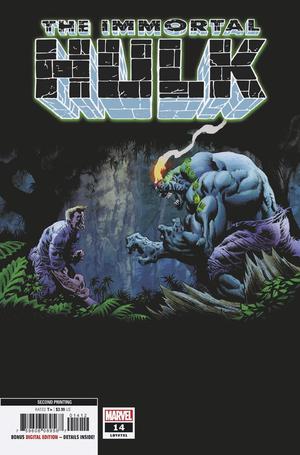 Immortal Hulk #14 2nd Print Kyle Hotz Variant – 4,600
I loved this Immortal Hulk #14 (2nd Printing) cover by Kyle Hotz. It's the only additional printing I've picked up of Immortal Hulk so far.
Great series, great read and you gotta love also the regular Alex Ross covers. Sadly this one you can still find at your local shop and online.
This one even saw a 3rd printing.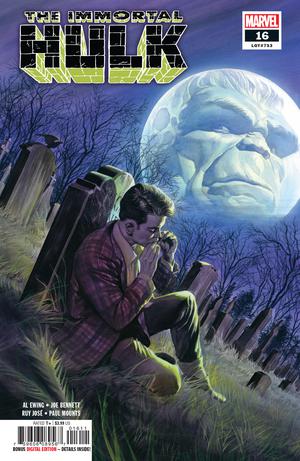 Immortal Hulk #16 – 90,305
Saw a huge surge in print run. Issue #15 went from 53k print run and now it has a 90k print run total for Immortal Hulk #16
.
This also had the first ratio variant that you can still find for $105 at Midtown. It even saw a second printing for both the regular and the ratio variant.
Huge print run, easy to find, no love yet on the secondary market. If you got one of the ratio variants early and cheap, that was the only money made but once those die hards got their copy, those ratio's have settled down (since Midtown even dropped their initial $150 price tag to $105).
Think of it this way, just imagine the print runs prior to #16 were hovering around the 50-55k range. For giggles let's say half of those people are buyers who are buying to read while the other half have been collectors, etc. If on average there were 25k regular readers, that means there's now an additional 40-50k extra books that were published that are not catering the readers but the collector market where the push was likely just to obtain the 1:25 ratio variant. It's going to be a while before #16 supplies are diminished if we're ever to see any heat or value from this issue.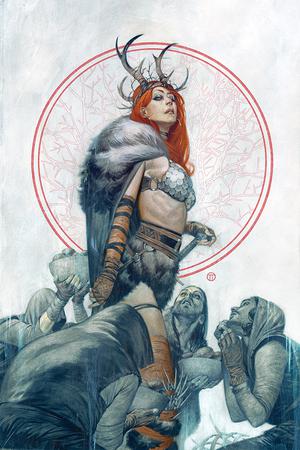 Red Sonja #3 Tedesco Virgin Ratio – 12,959
Red Sonja #3 Tedesco Virgin Variant
had one sold listing for $37 and only one other listing with an asking price of $90 or best offer.
Great looking cover even if you aren't a Red Sonja fan.
Potential big flip if you can find them for cheap. It was a 1:40 variant so you can imagine with a total print run of 12,959 and most shops not likely near the qualifying order number, this one will be a ghost.
Click the next page for book from April 10th Week..