One year ago, we spec'd on new books hitting the shelves. Now it's time to see how those specs and picks are doing now.
So what were we talking and spec'ing on about last year? This time last year we were in the 5th Wednesday of the month of May and the first Wednesday of June.
DC Books
Aquaman Jabberjaw Special #1 was one of the big DC books this time last year.
With BG23 making waves a week prior, buyers were hoping for the next big Killer B to score them some profit.
This book saw a jump to around the $10 price range but it was brief. Sales nowadays put this as a cover price book on a good day.
Justice League got a new #1 by Snyder but you can still find these for sale at Midtown Comics. If you can find them there, probably find them elsewhere.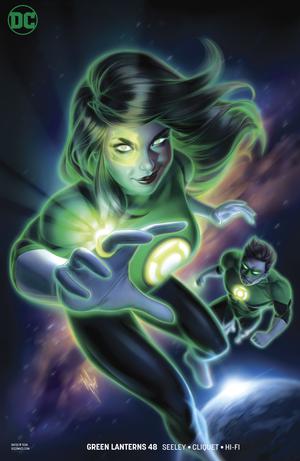 The only other DC book from last year is Green Lanterns #48 Warren Louw Variant B
. This was a Mel pick.
What's it doing a year later? Well, it's not selling left and right but the few recent sold listings put this at around the $10 range on a good day.
Not a horrible pickup if you find it out in the wild or decide to list. You can at least double your money if you nabbed at cover price.
Marvel Books
Amazing Spider-Man #800
was the big issue from Marvel this time last year at the end of May. You can still find this online and possibly at your local shops.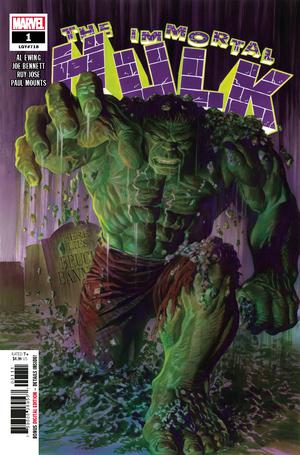 Anthony hit this next one on the nail a year ago by labeling this pick of his as The "This Could Be Good" One last year.
This is a book we have been continuously talking about since the beginning of the year for the most part. Immortal Hulk #1
hit shelves last year this time in the first week of June.
It's now a year later and we're still getting additional printings of this issue and the numerous others that followed.
Buy low, sell high. That's the game. It's a fat chance you can find any of these out in the wild nowadays but if you missed out on this one and want it, buy now as it could only go up in price if this series keeps obtaining new readers and collectors seeking them out.
Indie and Small Publisher Books
A lot of good indie books but nothing special when it comes to these on the secondary market a year later. I will mention a few books I think were great pickups at the time and have sold out at most retailers online.
Aberrant #1
hit shelves last year. We just saw the new Billy Ripken Homage Variant
a week or so back. You can find the awesome Billy Dee Williams variant at Midtown currently still. I mean, who doesn't like Billy Dee?
Pestilence Story of Satan #1
was the second volume after Pestilence
which is a great zombie story and take on the plague back in the medieval times. I think this would make a killer Netflix or Hulu mini-series if done right.
Deadpool is a Loser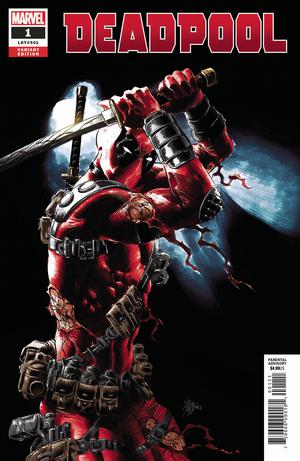 I hope no one bought the Deadpool #1 1:25 Deodato Variant
or the Liefeld Variant
above cover. These would have been about a $25 or so book from most retailers.
Seems most of the recent sales puts this one at $10 or less for the Deodato. If you like pouches (Liefeld style), it's definitely the book for you.
The Liefeld isn't any better, I think one of the top recent sold's reached $15 range. A majority in the $10 or less range.
The other big loser is for those who had some mad dough to fork over was Deadpool 1:1000 ratio variant by Liefeld which was a BW sketch. Midtown listed their's for around $800 or so (I can justify spending $800 on so many other key comics than on a low printed modern like this one). A recent 9.8 CGC from the UK sold for $188. You can still buy the colored one for a cool $425 at Midtown.
The Drek Picks
The first drek pick from the end of May 2018 was Amazing Spider-Man #800. It was a pick the cover you like, avoid the rest type of drek. Seems for now, that's a wise choice.
The other drek was Spawn #286
.  Some sell for $15 on a good day for Cover C. Some sell for a buck or two. Most sell for about cover price. This issue had 8 covers, all the same cover but done by different colorists. There was nothing else special about this book except I think it was a perfect drek pick as in, buy the one you like and don't bother with the others.