We shouldn't just collect or flip books, we should also read them. A good story can make your purchase well worth the money spent if you ask me. After all, we buy books to read for entertainment right? Even if you can't flip them, reading is just as rewarding.
We tend to focus on mostly the floppy copies each week and kind of ignore the trades and hardcovers that come out week after week.
These can be one off books, collected editions or special editions.
This first pick is not only a pick because these are some great stories collected into a hard cover, it's a wallet saver since I can't justify buying the floppy copies of these books
. And even if I could justify buying them, I probably wouldn't dare handle them to read.
The first Hardcover pick hitting store shelves is EC Archives Weird Fantasy Vol 4 Archive.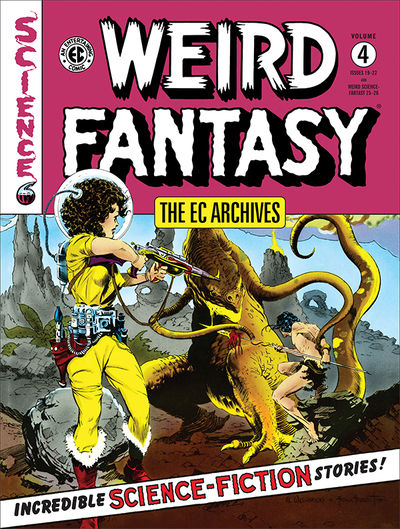 EC Archives: Weird Fantasy Volume 4 HC
Science Fantasy tales of a weird nature! This classic volume collects issues #19-#22 of the groundbreaking comics anthology Weird Fantasy , as well as #25 and #26 of Weird Science-Fantasy–  fully remastered in digital color! Featuring strange and exciting tales from iconic writers and artists including Al Feldstein, Jack Kamen, Wally Wood, Joe Orlando, Al Williamson, and more!
You can also find the Vol 2 HC for almost half off at TFAW as well which was released back in 2016. Had to mention this one as well since these are very appealing to pick up for some great reading.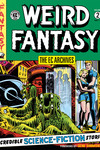 EC Archives: Weird Fantasy Volume 2 HC
Foreword by rock-and-roll legend Gene Simmons! The fantasies just get weirder at Dark Horse! This wonderful and bizarre volume collects issues #7â#12 of the groundbreaking comics anthology-remastered in glorious digital color! Featuring twenty-four breathtaking tales from iconic writers and artists including Al Feldstein, Jack Kamen, George Roussos, Wally Wood, Joe Orlando, and Max Elkan. * Dark Horse reprints the famous science-fiction comic series!
---
This next pick got my interest due to the fact it's labeled as America's First Fully Painted Graphic Novel. Seems like a likely candidate to check out. I get the Descender type vibe from this book without the robots.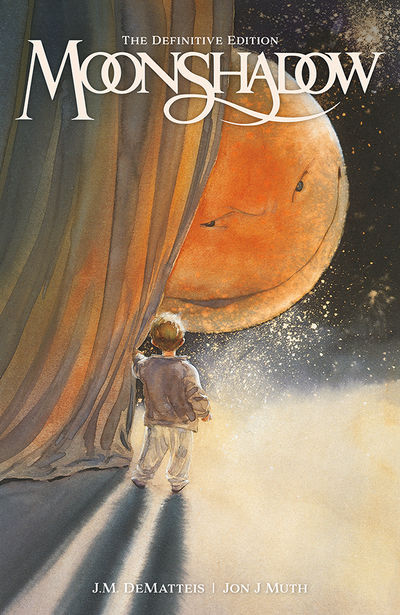 A romantic, unreliable narrator leads us through his interplanetary coming-of-age story, as an older Moonshadow recounts his strange mixed-species birth in outer space, his escape from a deep-space zoo, and his struggles to survive in a war-torn universe. Known as America's first fully painted graphic novel, the poetic, philosophical, and groundbreaking Moonshadow gets a deluxe hardcover treatment, with a new introduction by creator J.M. DeMatteis and a bonus section featuring early concept work. "Its lovely. It makes you feel better about comics." -Frank Miller
---
My final pick is a book that actually saw some heat
with a few of the first issues and the incentive variants they had out from IDW.
Road of the Dead Highway to Hell TPB
Advance solicited for June release! The five-time Bram Stoker Award-winning author introduces the world to the latest chapter of the zombie epic in this over-the-top wild-ride prequel to ROAD OF THE DEAD! The dead rose and are feasting on the living and a young scientist may hold the secret to a cure. Meanwhile, zombies and biker gangs want her dead, so it's up to a bunch of losers in muscle cars and a hijacked tank to risk everything to save her.
I've been waiting for the trades of this one to read as I never got a chance to buy the singles.
---
Happy reading!