Everyone loves free books but they're even better when they're signed by the writer or artist right?
Well, here's your chance to win and if you don't win the signed copy, you could win something else.
Up for grabs is a signed copy of Silver Surfer Black
#1 signed by Donny Cates. That's the top prize.
Two more people will win a copy of the Comicspro Variant
(Adi Granov cover art), unfortunately these are not going to be signed. That's right though, 3 winners this giveaway round.
Just like last time, can't comment here to win, you'll have to comment on the new CHU forums. You can find the direct link to the topic by clicking here.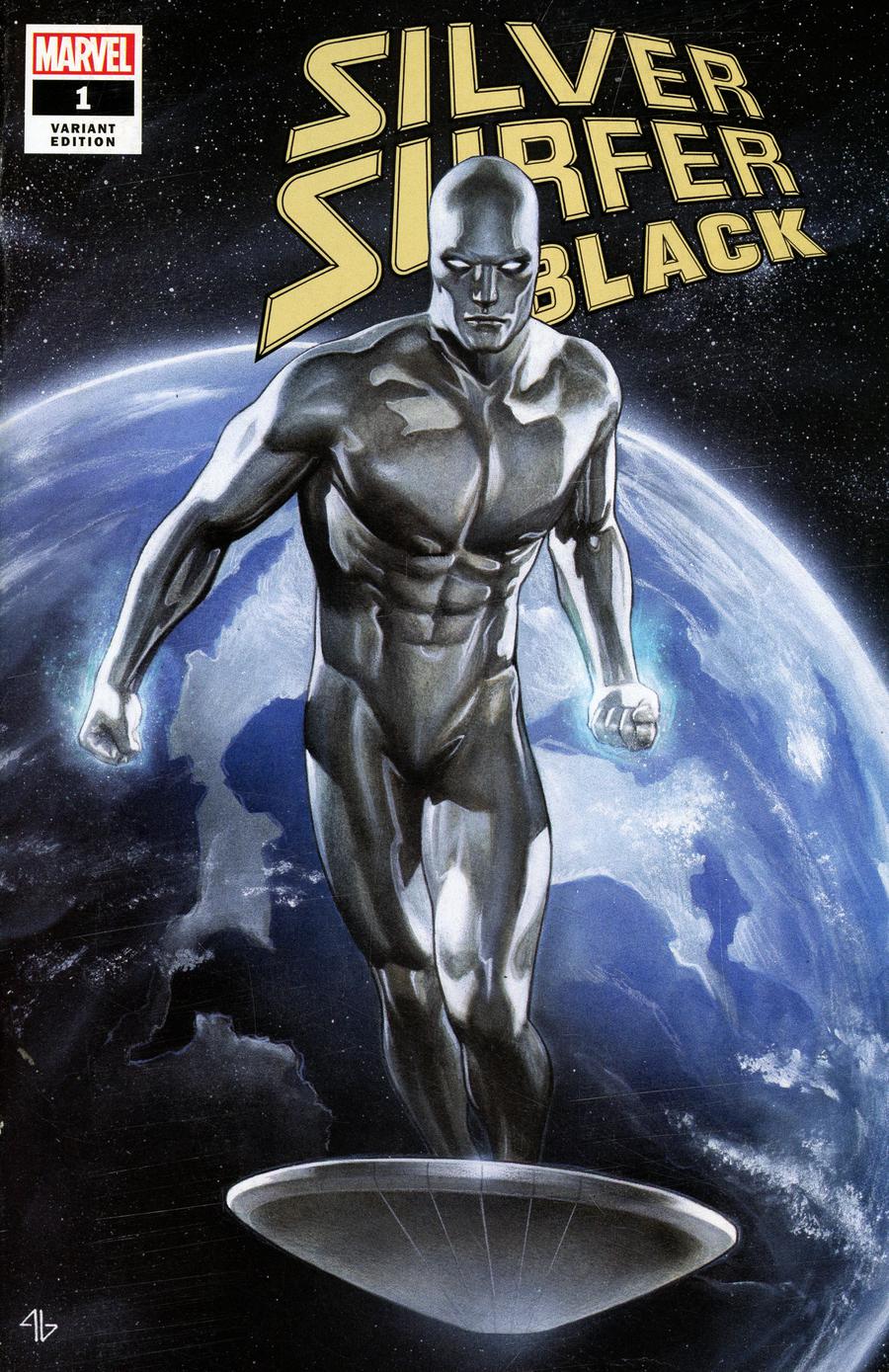 The stinking rules:
1. One entry per person by commenting on the corresponding Topic on the forum, not here, not on Facebook or Twitter, but on the forums. You can get there by clicking here: https://forum.comicsheatingup.net/t/silver-surfer-black-signed-book-giveaway-more/253
2. Buyer agrees if international to chip in for shipping costs or it goes to next randomly drawn entrant. Within the U.S. shipping is paid for by me.
3. Winner will be announced in the comments on the forums and announced here on the main site. An email will be sent as well, (the forums require a valid email to sign up for those who have not yet signed up); no response from winner after 24 hours, we'll select another winner at random.
4. Sorry Alana, but since you'll likely poo on these comics with your dislike of Donny Cates, you are disqualified from entering. Sorry again, just want them to go to a good home.
Good luck!