We shouldn't just collect or flip books, we should also read them. A good story can make your purchase well worth the money spent if you ask me. After all, we buy books to read for entertainment right? Even if you can't flip them, reading is just as rewarding.
We tend to focus on mostly the floppy copies each week and kind of ignore the trades and hardcovers that come out week after week.
These can be one off books, collected editions or special editions.
The first pick goes to the two books I was reading out of DC before they started to really lose my interest. I know some don't like crossovers (yeah, it's a gimmicky way for publishers to get readers of one book have to go buy another title they might not have been reading).
Anywho, this TPB is hitting shelves this week and it was a fun read.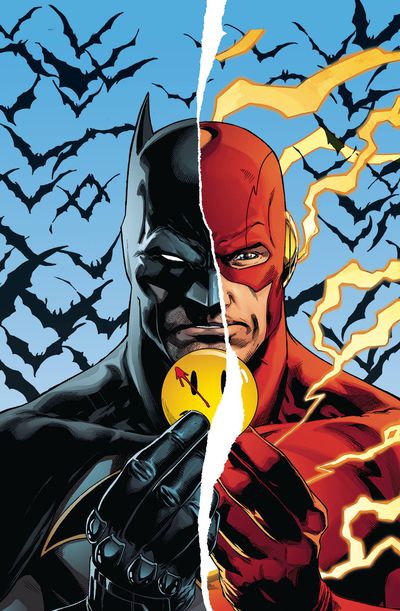 The explosive storyline from BATMAN #21-22 and THE FLASH #21-22 is now available in trade paperback! The Dark Knight and the Fastest Man Alive, the two greatest detectives on any world, unite to explore the mystery behind a certain blood-stained smiley button embedded in the Batcave wall.
What starts as a simple investigation turns deadly when the secrets of the button prove irresistible to an unwelcome third party-and it's not who anyone suspects! It's a mystery woven through time, and the ticking clock starts here! Only for US and Canada customers.
This is a trade but there has been a Batman Flash The Button Deluxe Edition HC that's been out for a while and you can find it at the same price as the new trade.
The next book actually hit shelves last week and somehow I missed it. I love books that cover the early concept designs and drawings of the characters and this one hits home as I watched the early show religiously.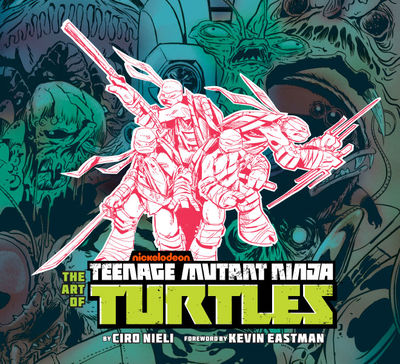 Art of Teenage Mutant Ninja Turtles HC
Step into the sewers with New York's most bizarre teenage heroes and relive their epic adventures from Nickelodeon's groundbreaking CG-animated series! Dig through early concept sketches, beautiful background paintings, and glimpses into the innovative CG production that brought the world to life. Learn the secrets behind the creation of the show through exclusive artwork and insider commentary, all curated by executive producer Ciro Nieli. Get to know the Turtles like never before with The Art of Teenage Mutant Ninja Turtles! *Featuring a behind-the-scenes look at the creation of the show, featuring art from all five seasons!
The final pick for this light trade and hardcover week goes to all the Paul Pope fans out there.
Celebrate the 20th anniversary of PAUL POPE's (Battling Boy, Batman: Year 100) Eisner-nominated sci-fi/cyberpunk classic with this new edition. Time Magazine listed HEAVY LIQUID among the 100 most important science fiction graphic novels of the decade when it originally debuted in the 2000s, and its relevance and influence has only increased since it was first published. In a future where New York has evolved into a sci-fi metropolis, a man named S becomes entwined in a mystery that's littered with love and drugs-and in particular, an addictive substance called heavy liquid that's both a drug and an art form. In his search for the one artist skilled enough to render heavy liquid into a perfect sculpture, S finds himself battling deadly psychopathic foes as well as the inner demons of addiction. If he can survive these physical and mental trials, S just might discover the shocking secret behind heavy liquid, and a love he thought lost forever. Collects HEAVY LIQUID #1-5.
---
That's all I got this week for the trades picks.