Final Order Cut-Off is the last day that shops can guarantee their orders for comics. After Final Order Cut-Off, or FOC, these books will only be available to retailers on Advance Reorder. And that is not guaranteed. So here are the highlights for Monday, 6/17/19's FOC list.
Another big week of books. Check them out.
MARVEL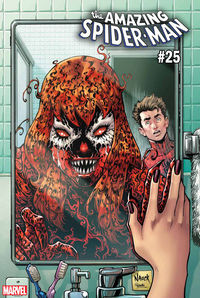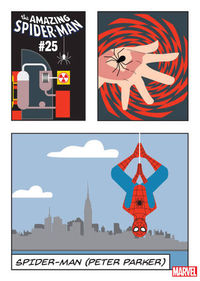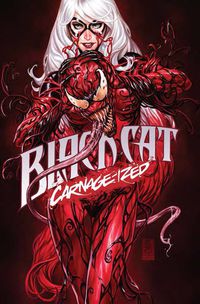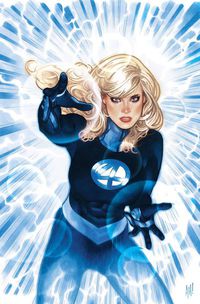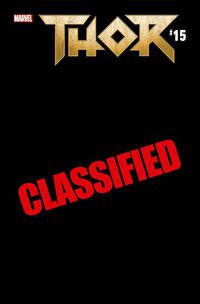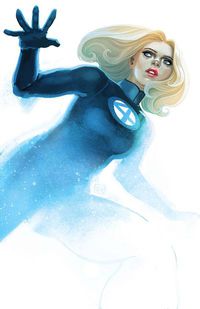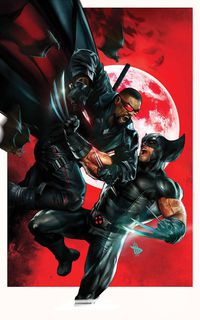 AMAZING SPIDER-MAN #25 NAUCK CARNAGE-IZED VAR – Carnage-ized Variants are Marvel's latest theme. Some I like, some no so much, but I have collected most Mary Jane in a symbiote costume covers.
AMAZING SPIDER-MAN #25 POP CHART VAR – love this cover. Cool, retro, fun.
BLACK CAT #2 BROOKS CARNAGE-IZED VAR – One of the covers I really like.
GIANT SIZE X-STATIX #1 – Peter Milligan and Mike Allred return to the cult classic X-Men series. Deadpool 2 hilarious appearance for certain characters for the group.
INVISIBLE WOMAN #1 HANS VAR – Mrs. Fantastic aka the Invisible Woman gets her own mini and Stephanie Hans offers up a great cover. The regular cover is by Adam Hughes and worth looking at as well.
TRUE BELIEVERS ABSOLUTE CARNAGE CARNAGE #1 – First appearance of Carnage in True Believer format.
THOR #15 – Jason Aaron is ending his run on Thor and this is the beginning of the end. Marvel has this one "classified" as of now.
VENOM #16 LIM CARNAGE-IZED VAR – no costume, Eddie starts on the road with his son. Ron Lim provides a carnage cover for this one.
X-MEN #1 FACSIMILE EDITION – First appearance of Marvel's Merry Mutants in it's original format, ads and all.
WOLVERINE VS BLADE SPECIAL #1 – Wolverine vs. Blade. Cool.
DC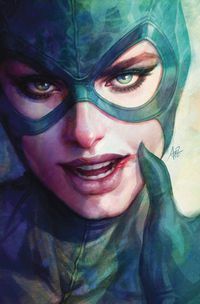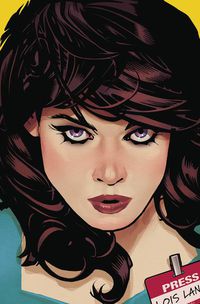 CATWOMAN #13 CARD STOCK VAR – Artgerm is one of my fav's the real reason I buy the book is for his covers.
SUPERMAN #13 CARD STOCK VAR – These card stock higher priced covers drive me nuts, but Adam Hughes drawing a Lois Lane cover is pretty good.
IMAGE/INDY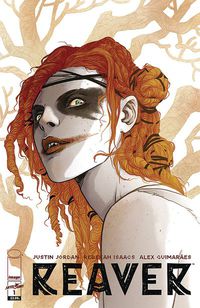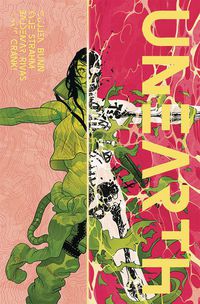 REAVER #1 – Justin Jordan is back with an awesome looking new series.
The continent of Madaras once promised a new start for settlers, but 200 years after its discovery, the war rages on. Deep within this savage and untamed land, a darkness builds at that must be stopped at all costs. To do so, the Imperials assemble six of its most despicable prisoners-a turncoat, a skin eater, a sorcerer and his bodyguard, a serial killer, and the Devil's Son-the only ones who can stop the end of the new world. They are Hell's Half-Dozen.
ELVIRA MISTRESS OF DARK #7 CVR A PARRILLO – Lucio Parrillo offers up an awesome cover for the Mistress of the Dark. Love Elvira, have been picking up her new stuff, but Parrillo is on the rise and this will likely have a smaller print run than many of his covers.
UNEARTH #1 – Cool new Cullen Bunn and Kyle Strahm series.
When a flesh-warping disease ravages a remote village in Mexico- a scientific task force travels to the inhospitable area to investigate the contamination. Tracing the source of the disease to a nearby cave system- the team discovers a bizarre- hostile ecosystem and a supernatural revelation from which they may never escape. This new subterranean nightmare is brought to you by writers CULLEN BUNN (REGRESSION) and KYLE STRAHM (SPREAD)- and rising-star artist BALDEMAR RIVAS!