This is why were here right? Comic books and we love to see what books are coming soon to a shop near us.
DC seems to have had a good thing going there for a while, most of their variant B covers resulted as becoming a Killer B book.
Lately DC has been sliding on the amount of Killer B's they've been putting out and their new cardstock variants as B covers was frowned upon, not only because the cover art was a bit lacking from their normal standard but due to the price hike.
Regardless, here are some of the upcoming Killer B books hitting the shelves soon. I'm not limiting them to DC anymore.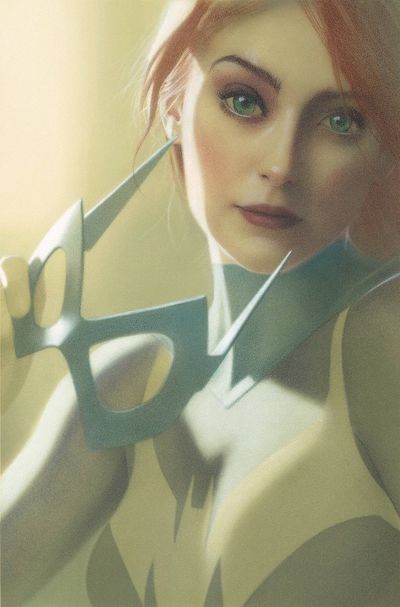 Batgirl #38 (Card Stock Variant)
New series writer Cecil Castellucci continues to take Batgirl in an exciting new direction! First up-the Terrible Trio is now a quartet?! After the reawakening of Oracle, the Trio has decided to team up with her and show Gotham City what they're really made of. Meanwhile, Batgirl has her hands full with a real pest problem…Killer Moth! Can our hero exterminate his evil plans before it's too late?
It's a card stock variant but it's still a pretty sweet looking Middleton.
One might think doing such a grainy looking art piece wouldn't work so well but Middleton seems to have pulled it off for this one. It's almost as if he's experimenting with different styles for these covers. Avoid the price hike and pre-order this one to save a little bit from the retail price cause this is one I like. Let's just hope since the edges and spine come in minty fresh as these cardstocks are not very forgiving if there's any type of slight bend or nick occurs.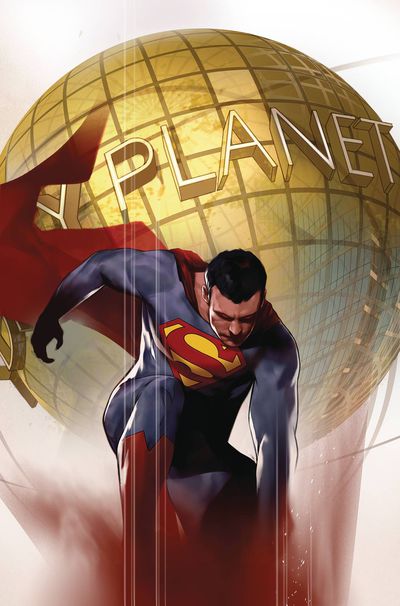 Action Comics #1014 (Oliver Variant)
Lex Luthor comes home to Metropolis in this 'Year of the Villain' tie-in issue! What does he have up his sleeve? Some very interesting offers for the woman behind the city's invisible mafia…offers that no one could refuse! Plus, what is the secret of the Red Cloud? Ask Lex-he knows!
Don't miss this huge chapter in both 'Year of the Villain' and EVENT LEVIATHAN!
You know what's nice about this book? It's not a cardstock cover. But seriously, Oliver knocks this one out the park.
I love a good Superman cover. The bonus about this one is the Daily Planet in the background. Probably just as recognizable as Superman himself is the Daily Planet globe.
It's a card stock cover  but it's also a really awesome looking Dell 'Otto cover.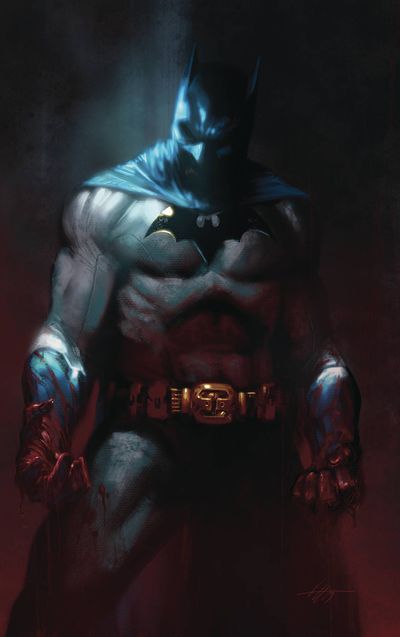 Batman #76 (Card Stock Variant)
'City of Bane' continues! Bane has taken over Gotham City, and Batman is nowhere to be found. At least, not a Batman anyone recognizes.
Flashpoint Batman is now patrolling the city, dispensing a violent brand of justice and taking out rogue villains who haven't yet signed on with Bane. It's all building to a rebellion among the bad guys who don't want to play along- and distrust in those who do!
Meanwhile, a surprising ally has come to Bruce Wayne's aid, nursing him back to health so that he can get back to his city.
Continue with the picks by clicking next…