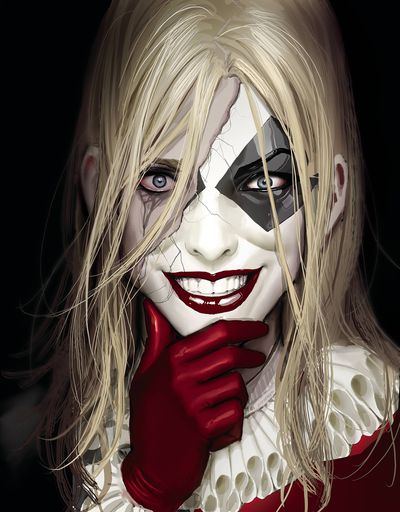 'The road to hell is paved with good intentions. On that road I saw a pale man, and he smiled at me…'
Dr. Harleen Quinzel has discovered a revolutionary cure for the madness of Gotham City-she just needs to prove it actually works. But with the criminal justice and mental health establishments united against her, the brilliant young psychologist must take drastic measures to save Gotham from itself.
Witness Harleen's first steps on a doomed quest that will give birth to the legendary super-villain Harley Quinn in this stunning reimagining of Harley and The Joker's twisted and tragic love affair by visionary storyteller Stjepan ejic (AQUAMAN: UNDERWORLD, SUICIDE SQUAD, Sunstone).
This one could be interesting under the Black Label. Let's just hope DC doesn't hold back on some possible great mature story telling. The only thing I don't like about this cover is her hand. Is it me or does it seem off or something. Like her hand it too small in proportion to her face.
---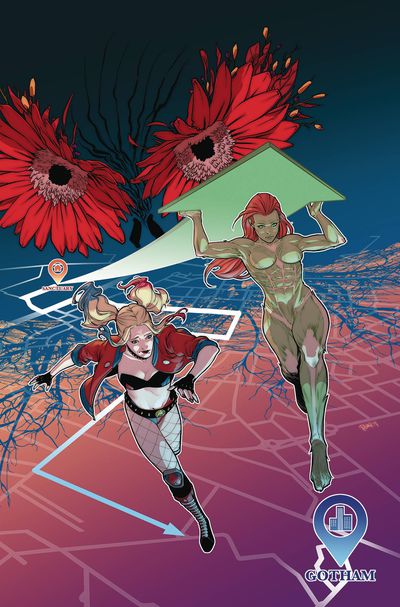 Harley Quinn & Poison Ivy #1 (of 6)
Harley Quinn and Poison Ivy are taking their show on the road in this new miniseries!
They'll have to evade villains and heroes alike while they explore their relationship and unpack their time and experiences at Sanctuary. Set after the events of HEROES IN CRISIS and smack in the middle of 'Year of the Villain,' it's a journey across the DC Universe that will change their friendship forever…if they live that long!
I'm hoping this mini-series is a great read like the stand-alone Poison Ivy mini-series we saw a few years back.
---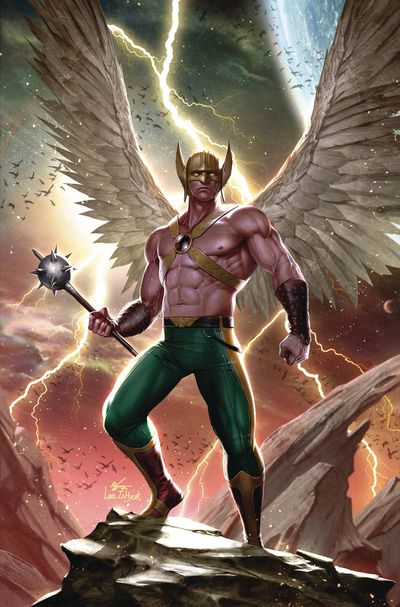 A wounded Hawkman and the Shade are forced to follow the newly empowered Shadow Master into the Shadowlands.
In this place, the all-new and all-powerful Shadow Thief controls all.
What hopes do a weakened Hawkman and Shade have against a god of shadows?
I picked this one because I really enjoy InHyuk Lee's cover art and overall artwork.
He's been mostly doing Marvel covers and have been really nailing them so it'll be nice to see him dive more into DC.
---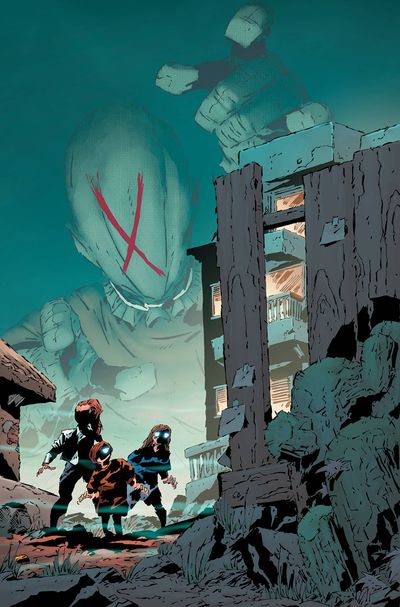 The citizens of Dangerfield, Arizona, are beset by strange goings-on after the 'Invasion' that rocked the DC Universe, but only five misfit kids seem to notice them. Can they uncover what's happening before some sinister force collects them all?
Find out in this new miniseries! And in the backup feature with story and art by Jeff Lemire, the Peacemaker is on a top-secret mission from Checkmate and Amanda Waller to find a mysterious weapon before the Russians can.
This is a series I'm looking forward to. I really dig Jeff Lemire's artwork but I think this series will be a great read and entertainment. Well, that's the hope as we'll find out once it his shelves. It's a definite checkout for sure.
There's also a Inferior Five #1 (of 12) (Lemire Variant) that's available as well.
---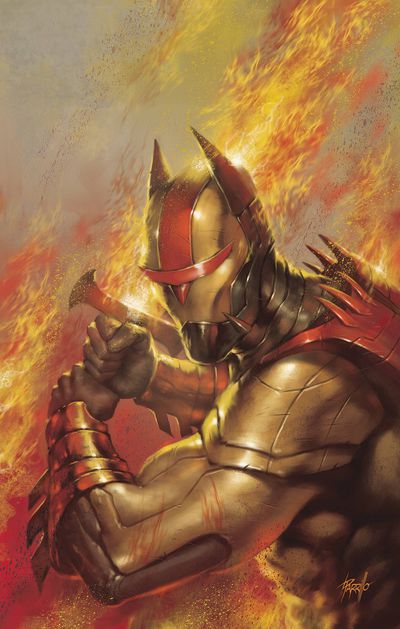 Justice League Odyssey #13 (Parrillo Variant)
Sepulkore is activated! The entire Ghost Sector has been imprisoned and enslaved as a new realm of Apokolips, with Darkseid as its supreme ruler!
Returned to power, with reborn New Gods at his side and the Ghost Sector as an implacable fortress, Darkseid sets his sights on the remaining universe!
Can anyone stand in his way? Where are Justice League Odyssey? And what are the shocking identities of the heralds who now do Darkseid's malevolent bidding?
I picked this just for the cover.
Great artwork by Parrillo and I don't even think it's going to be a card stock cover, which is a good thing I think.
Saving some money is always a good thing.
---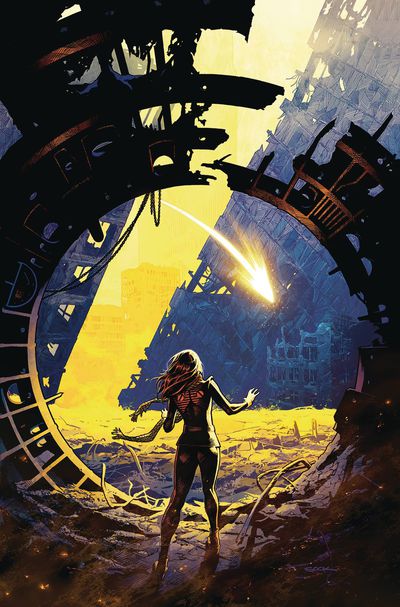 Legion of Super Heroes Millennium #1 (of 2)
Brought to you by some of comics' greatest talents, this epic story spans the course of 1,000 years and, for the very first time, connects all of DC's future timelines!
Starring the unlikeliest of DC heroes as she learns to cope with newfound immortality and roams through the disparate societies of Batman Beyond, Kamandi and Tommy Tomorrow, wrestling with her own inner demons and desperately trying to find her purpose in an ever-changing world.
Do not miss this truly unique take on tomorrow's DC Universe, all leading up to a special launch on the millennium!
Bendis fans will be all over this one along with Jim Lee fans. It's a 2 part mini-series that mashes it all together. It's a book to watch and a definite check out as it could cause waves not only in the DC universe but the secondary market as well.
---
Supermans Pal Jimmy Olsen #3 (of 12)
Dearly beloved, we have gathered here today in this catalog to remember our friend, Superman's pal, the late Jimmy Olsen…'s assassination decoy! Wait, somebody killed Jimmy's decoy body? But whodunit? And, like, whydunit? And…wait, when did Jimmy get a decoy of himself?
What we do know is it's not safe for Jimmy in the City of Tomorrow anymore, and with Superman busy and all (you read that SUPERMAN #15 solicit yet?), Jimmy's best bet is to solve his own murder within the safe borders of Gotham City! (Seriously, 'safe'?)
I love this cover. I haven't paid much attention to this new series but now I might have to jump on board. Matt Fraction is either on his game or not so I might just have to check this out as if Fraction is on his game, this could be a great series to read.
There's also a great looking Oliver variant:
---
Wonder Woman #79 (Frison Variant)
Must a world without love be one without our hero?
Wonder Woman is forced to discover a new way to fight after the destruction of her golden lasso and unbreakable bracelets at the hands of Cheetah and her God Killer sword.
How can she possibly stop the unstoppable?
Frison has her fans. I can honestly say her artwork is pretty good but I'm just not that crazy about them. I'm just not a fan of how she does the eyes I think.
But this one is great and has my attention. It's a definite pickup for me.
---
Stay tuned for the Marvel Previews Spotlight books next…