In the past we always tend to focus on the Killer B books for these upcoming DC books. I figured it's time we expand into all of DC's forthcoming titles and covers.
We've already covered the indies for July, so what's in store for DC titles coming out of July Previews? Let's pick some of the highlights.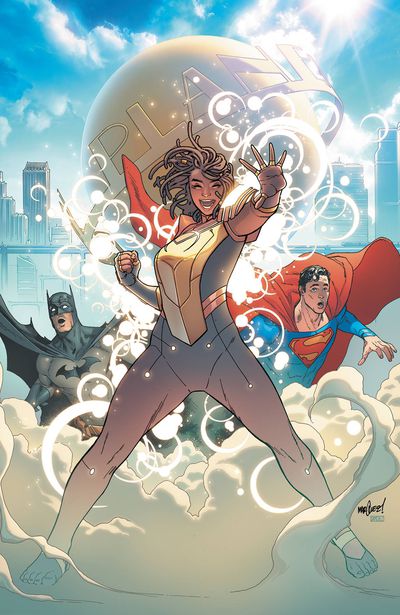 Breakout Wonder Comics hero Naomi makes her Metropolis debut as the teen hero looks to Superman to help her navigate her unexpected new role as a hero in the DC Universe.
Hoping to answer the remain questions about her origin, lineage and greater purpose on Earth, Naomi not only gets the attention of the Man of Steel but also Gotham City's Dark Knight Detective, as Batman takes an interest in her quick rise to prominence.
Naomi is back and makes her debut out of her own mini-series title. Hope you held onto those Naomi
number ones. We could start to see these rise in value for those Action Comics readers who just didn't bother with Naomi who might become curious of this new hero in the DC universe.
This might be a must pickup as it could become a key book for this new character.
There's also a pretty cool looking Dell 'Otto variant available. It's a card stock cover and might be one for the personal collection for you Otto fans but I think the winner will be the regular Cover A that has Naomi on it.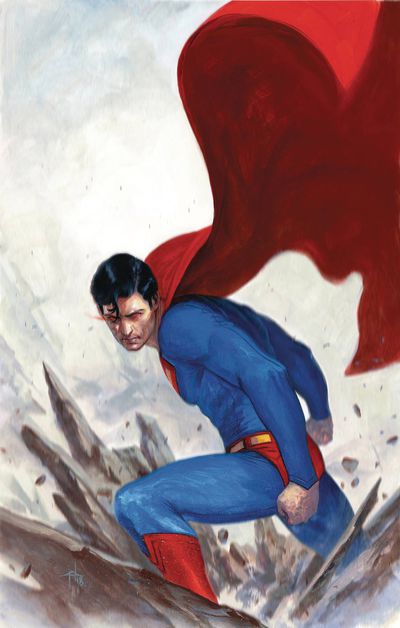 ---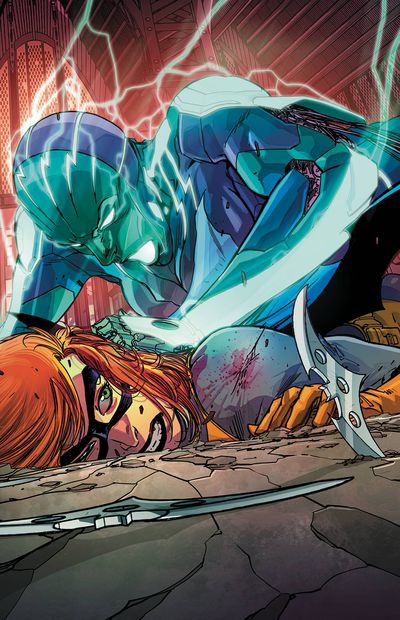 After learning about 'The Offer' from Killer Moth, Batgirl is on the case to figure out who is behind the rise of the villains in the DC Universe!
Meanwhile, the Terrible Trio has gained full control over Oracle and is forcing her to cater to their every whim. But what happens when their puppet decides to cut her strings? Could this be the end of the Terrible Trio?
I haven't been reading Batgirl myself but this cover perks my interest of what's going on in the story line and makes me want to possibly pick up the series to find out. It's a great regular cover by Carmine Di Giandomenico and it's a much cooler cover than the card stock cover by Jeff Dekal, which have been some great covers but I must say is kind of a let down.
Judge for yourself, just something about it doesn't sit right with me.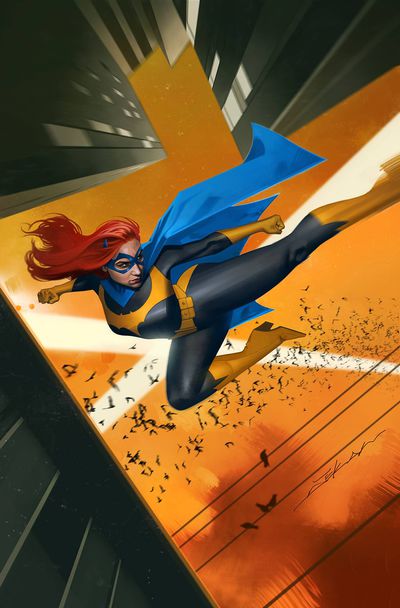 ---
The facsimile editions have been a pretty big success for Marvel so now DC is jumping on the bandwagon. I must say, I like these myself. It's a great way to pick up a copy of a book you likely can't justify the money for and reading them in their original format with ads. The only thing I wish they did do was print them on news print to give them that more authentic feel and smell.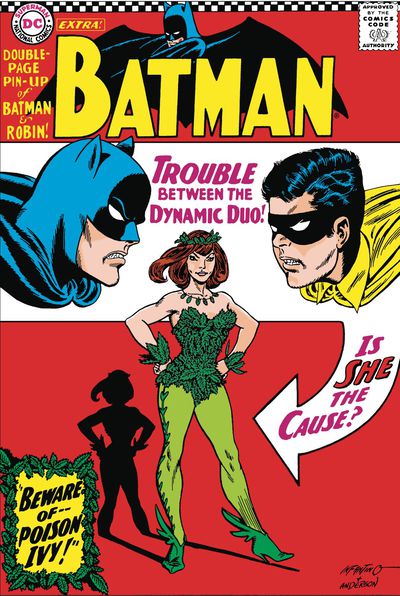 'Beware of-Poison Ivy!' The debut of one of the Dynamic Duo's greatest foes is reprinted in this new facsimile edition, just in time for HARLEY QUINN AND POISON IVY #1!
In this story, Poison Ivy crashes an art gallery opening to announce that she intends to become Gotham City's greatest villainess!
How will the Caped Crusaders stop her mad plan-when Ivy's kisses can cloud men's minds? And in the backup story, Batman must help one of the Mystery Analysts of Gotham City when she's threatened by a mysterious voice. This issue also includes a two-page pinup of the Dynamic Duo!
Not many people can say they own a Batman #181
so I'm sure this will be on collectors radars. How many of these have been reprinted anyways? Anyone?
---
The Batman Who Laughs' plot is bigger than either the Caped Crusader or the Man of Steel realized. Following a showdown with the devious killer's first sentinel, a jacked-up, Dark Multiverse-infected Shazam!, the pair has to figure out who else has been targeted for similar transformations.
Their first two guesses: someone very close to Batman and the one hero that would make failure nearly impossible-Superman himself!
Likely making his debut in Batman Superman #1, this is no doubt the cover debut for the new Evil Shazam!. It's certainly a book to watch. Batman Who Laughs has his fans and anyone he infects to turn evil could turn out to be key.
It won't make waves or heat up but there's a pretty cool looking Opena variant for Batman Superman #2 as well.
Click the next page to continue….