Welcome once again to the another installment of the One Week Later Report. This week we'll cover the books released on 08/21/2019.
Hopefully this report helps anyone reading while picking out new books at the local shops for things to keep a look out for.
Last week was exciting, lots of winners I think and a lot more to talk about today, one week later. So these are the books to keep an eye out for while you're picking up this weeks new books.
---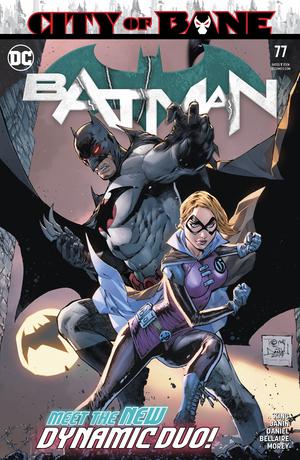 Batman #77
was the book to grab last week.
With the death of a beloved character, it sent readers, collectors and flippers into a frenzy to grab their copies.
This became a $20 or so book but has settled I think around the $15 range now, some as low as $10 on recent sales. Sets are still selling upwards of $25 a week later, so if you got extra copies of both or not attached, not a bad flip.
If you missed out entirely, a Batman #77 (2nd printing) is on the way. Pre-order to secure your copy as I'm anticipating possibly more printings beyond the 2nd printing.
---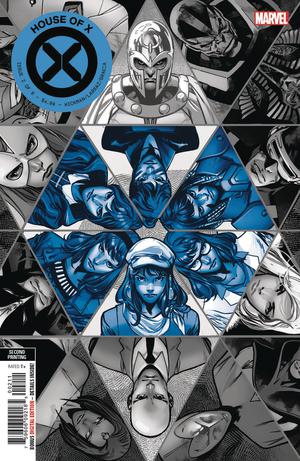 House of X #2 2nd Printing is seeing sales as high as $15. If you can find them out in the wild, not a bad pickup.
Maybe it's time to pre-order House of X #2 (of 6) (3rd Printing) as it has a new cover if you missed the first and 2nd printing. I have a feeling all 6 issues of this book will have additional printings.
House of X #1 (of 6) (3rd Printing) Shalvey Variant hits shelves next week on September 4th and House of X #3 (2nd Printing) hits shelves on September 24th.
---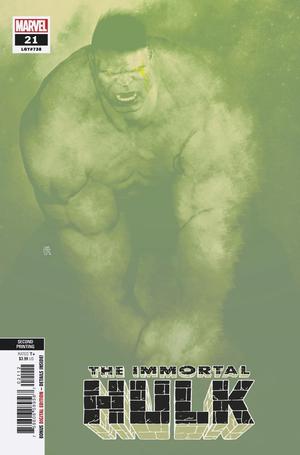 Immortal Hulk #21 2nd Printing gave us a really cool Sorrentino variant.
It quickly sold out initially online at most shops, even Midtown but is now back in stock.
Sales hovered around the $10 mark average, just a handful and there's a dozen or more still asking up to the $20 mark. Save your money and buy at cover price if you can find them.
Series has been cooling off since most retailers have bumped their orders to meet demands.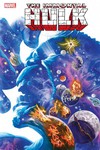 I'm anticipating a big story in the upcoming Immortal Hulk #25 but I'm also anticipating a big print run as well.
The cover for that and Immortal Hulk #24 is just pretty awesome. I'm picking them up for the covers alone.
The solicitation has be wondering what's in the Immortal Hulk future:
GROUNDBREAKING DOUBLE-SIZED ISSUE! You've never read a Hulk comic like this before. You've never read a Marvel comic like this before. ⢠The heat death of our universe has come and gone. The Hulk is finally dead. Now, billions of years later, the Ninth Cosmos cowers…before the BREAKER OF WORLDS. Rated T+
---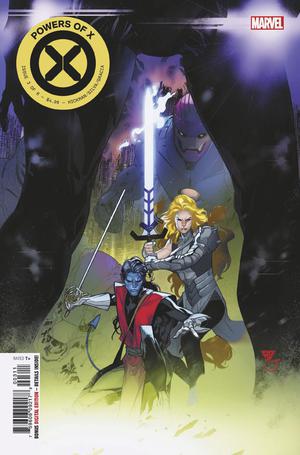 Powers of X #3 Secret Variant was another book to grab if you could find them.
My shop I think got around 5 total copies mixed in around 25 or so they had on the shelf. So not sure on the ratio these were inserted, I'd imagine some regulars got stuffed into pull folders and maybe a secret did as well.
Sales shot up quickly but this has settled to be around a $15 on book average. Seems auctions are a bit lower, with a most recent at $7 and some change.
If you missed out, try your luck on the secondary market and perhaps watch some auctions to save a few pennies from the BIN listings a bit higher.
---
Dead End Kids #2 just like it's first issue was a ghost book in my area. None to be found.
This is a solid $20 on average book if you intend to flip it.
So if you find it out in the wild this week, it's not a bad grab.
---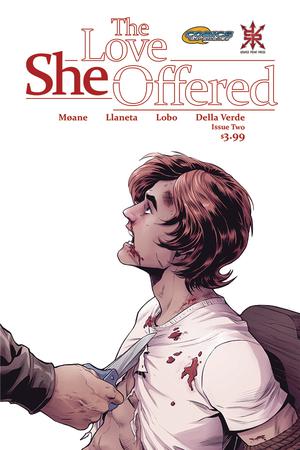 Love She Offered #2 was another small indie book that was non-existent in my neck of the woods. It's going anywhere from $10 to $15 currently.
I've just determined I'll be reading this when it becomes a trade since there's no point in paying secondary prices to read it.
Anyone reading this actually reading this book? I'm curious if the story is any good.
---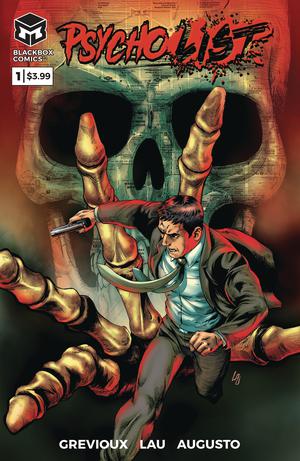 Psycho List #1 was another overlooked book, at least by myself.
Quickly shooting up to the $20+ range on pre-sales, selling out online rather quickly as well, it's now settled to be a $10 book now on average.
If you found it, let us know if it's a worthy read. If you just picked up to flip, you missed it's peak selling time I think as this one might continue to fall after those who want it obtained their copies already.
---
That's it for this week, reporting on last weeks books. Tell us what you found, what you didn't find, if any shops jacked up their prices to secondary market prices on release day, bad shop experiences (poor Anthony, got shunned by a comic shop – read all about it in the forums)..  anything goes!