Welcome once again to my spec and my drek. I pick what I think will be winners, not only if you make money by flipping but winners as in either a great read or just awesome art.
Then there's the pesky drek, the comic you should avoid altogether or not fall into the buying every variant trap.
DC Pick
Evil Shazam! is here.
The Batman Who Laughs' plot is bigger than either the Caped Crusader or the Man of Steel realized. Following a showdown with the devious killer's first sentinel, a jacked-up, Dark Multiverse-infected Shazam!, the pair has to figure out who else has been targeted for similar transformations.
Their first two guesses: someone very close to Batman and the one hero that would make failure nearly impossible-Superman himself!
---
Marvel Picks
I just love this Clayton Crain cover for this first pick.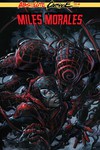 Absolute Carnage Miles Morales #2 (of 3)
CONSUMED BY CARNAGE!
Miles sacrificed himself protecting others, and was taken by Carnage's dark doppelgangers!
Now Kletus is sending Miles after one of Peter Parker's friends, and if Miles can't stop himself, he better hope someone shows up who can beat a dark symbiote-powered Spider-Man! Rated T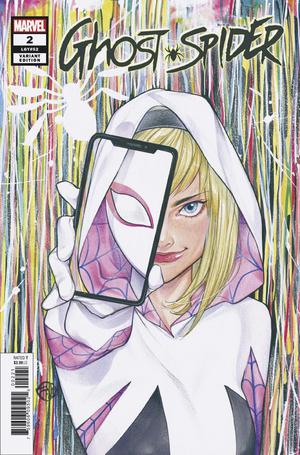 The winner before it even hits shelves could be Spider-Ghost #2 Peach Momoko Variant
.
Momoko certainly has her fans and as most shops might list this 1:25 around the $20 to $25 range to kick it off, there's already sales flirting at the $40 range.
Buy low, sell high but this one I think you need to sell quickly if you get it cheap as the prices won't stick for too long.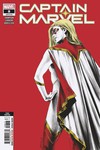 There's also a pretty cool looking 3rd print of Captain Marvel #8. The first print was impossible to find at cover on it's release so most rushed to get their orders for the second print with Star getting her first cover appearance.
Now the 3rd print is here, which is surprising since I think you can still find the second print available at most shops. So maybe this is one to keep an eye on as I think if Star ever takes off as a mainstay character, this one will likely be a lower print run which makes it way more appealing if the demand is there.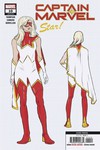 If you think they'll throw this character away that organically became popular with readers and collectors, I don't think that's going to happen.
I think Star is sticking around since Captain Marvel #10 2nd Printing is a Star design variant cover.
Certainly a character to keep a close watch on.
Indie and Small Publisher Picks
Great new looking horror book from Vault Comics. Also has a great looking homage variant as well.
In order to receive… First you must give. When Chase Blaine's estranged brother and sister-in-law are murdered, he becomes
guardian to McKenzie and Zach, the niece and nephew he hardly knows.
Seeking stability for the children, Chase moves his newly formed family to his ancestral home in Cape Augusta… which overlooks a deep, black bogland teeming with family secrets.
Sounds like a good read, hopefully it holds up. I expect small print runs for this one as a lot of shops still don't bother with the smaller indie books. There is also a pretty slick C cover but from what I can tell, is currently selling at cover or a few bucks over on the secondary market.
This next pick could be an entertaining read if done right. Tattoo's possessing people seems like a first of it's kind type of story.
Vegas tattoo artist Dee discovers her clients are becoming possessed by the tattoos she gave them. Her life is thrown into turmoil when she realizes her best friend Sarah has turned into a monstrous killer, seemingly controlled by her new tattoo.
A guilty Dee sets out to save Sarah, but soon finds herself out of her depth as she faces off against forces she can barely comprehend.
---
Now on with the dreaded "avoid" pick, every writer and artist worst nightmare when it comes to selling their hard work.
I know they're likely just finishing off what's already been printed and the series that already started but just boycott Aliens Rescue since it's written by Brian Wood.