Welcome once again to the another installment of the One Week Later Report. This week we'll cover the books released on 10/23/2019
Hopefully this report helps anyone reading while picking out new books at the local shops for things to keep a look out for.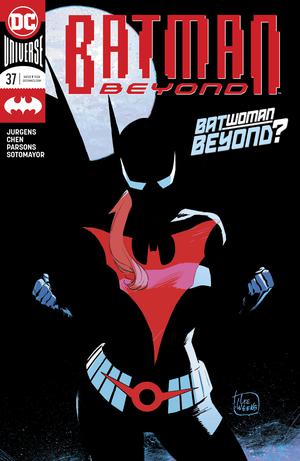 Batman Beyond #37
is I think the primary winner from last week in terms of regular cover titles.
Buy low, sell high is the game and it's nice to walk into your comic book shop, pick up a book for $3.99 and sell it for $20 with some going for more, particularly if you pair this up with the B variant.
Cover A will be the winner though, since the new Batwoman is on the cover. The B is going for around $10 on it's own so don't pass it up if you find them.
I expect people will be paying attention to this series for the next few issues as it seems we won't discover the identity until at least issue #40 from the looks of things.
Expect this one to blow up if it's an entirely new character taking the reigns as Batwoman. So if you find these, I say hold onto to a couple if you can. Flip a few, keep a few.
The Manapul variant for Issue #39 is pretty awesome.
The solicitation for #39 reads as:
The mystery of Neo-Gotham's newest protector deepens! With Terry McGinnis missing, a new, unidentified person has stepped up to replace him as protector of Gotham! Even the greatest detective of all time, Bruce Wayne, is unable to determine who's hidden behind the mask. Gotham's newest hero appears capable, but does she have what it takes to combat Terry's greatest enemy-the murderer of his father-Derek Powers, a.k.a. Blight? Or will her time as the city's guardian end in tragedy?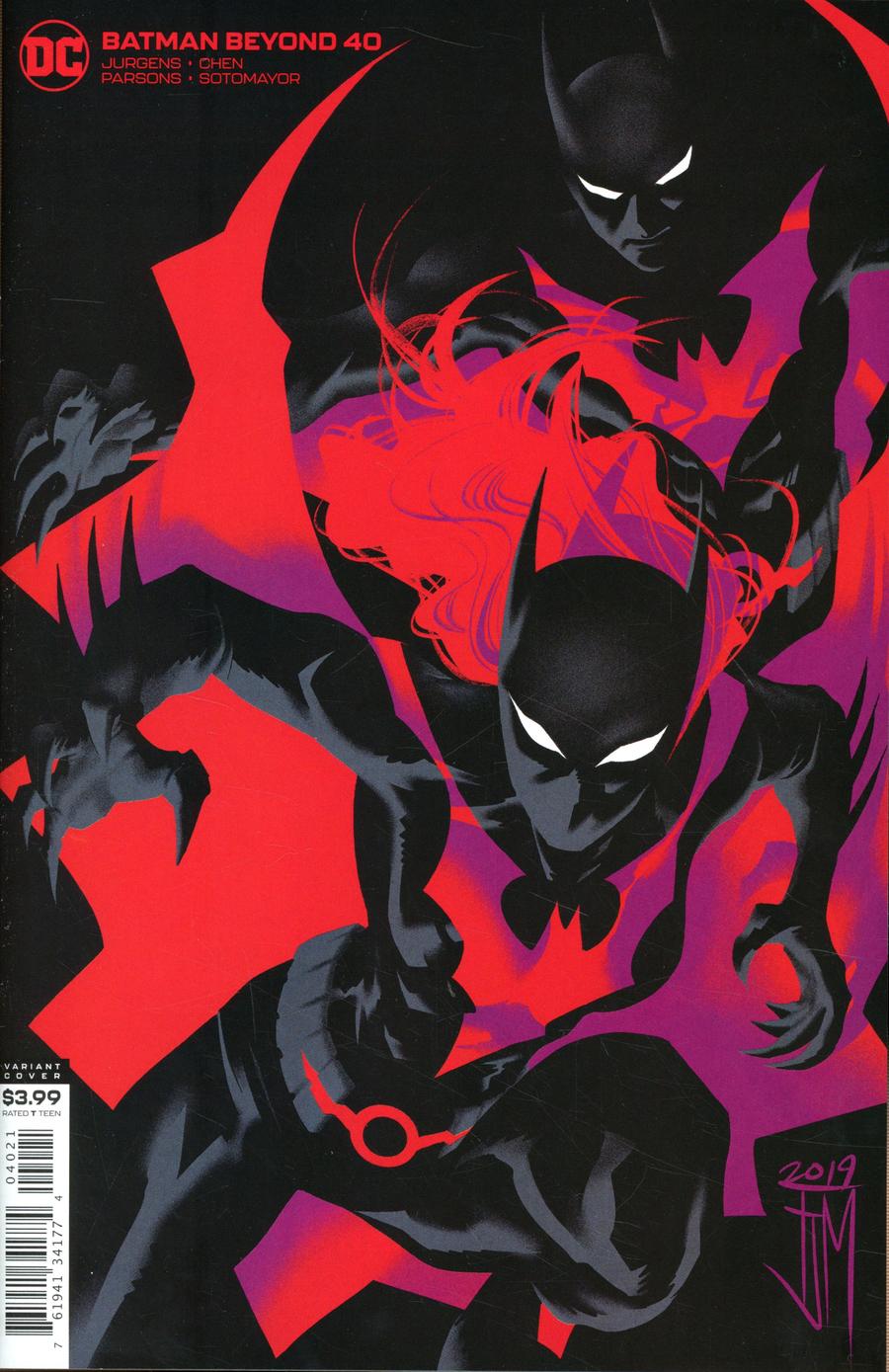 Then the solicitation for Issue #40 reads as if we learn her identity:
Batwoman is doing her best to find Blight, but time is running out. The evil villain is looking to take Terry's body for good, which would give him a whole new lease on his criminal life. And rather than wait for Batwoman to come to him, Blight takes the fight to her! Meanwhile, Bruce Wayne is surprised to find a blast from his past has returned."
Definitely a series to keep a watchful eye on in the coming issues and months.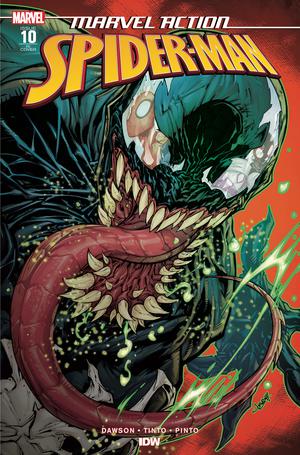 Marvel Action Spider-Man #10 Jonboy Meyers Variant
was the ratio variant winner of the week.
Under ordered, surprise Venom Cover by Jonboy Meyers made this one in higher demand.
Nothing special about the insides of this book, this one won over collectors and flippers due to scarcity with help of an awesome cover art.
If you find'em cheap, grab'em. These are now selling over the $100+ mark.
Future Fight Firsts Luna #1 Yongjoon Cho Netmarble Variant
is the honorable mention. Sold out at most online retailers as a ratio book, usually in the $20 range, selling around $30 on the secondary. Not a big profit margin, unless you score these at cover price.
---
That's it for this week in review. If I missed something (I'm human dammit), let us know in the comments or on the forums.
Also remember, there's some hours left to enter into the Ghost Rider Giveaway going on that ends tonight.