Welcome once again to my spec and my drek. I pick what I think will be winners, not only if you make money by flipping but winners as in either a great read or just awesome art.
Then there's the pesky drek, the comic you should avoid altogether or not fall into the buying every variant trap.
It's the second Wednesday of the new year.
DC Pick
The buy it for the cover pick. Batman's Grave #4 Jeehyung Lee's variant. I like Jeehyung doing Batman, could turn into a good thing moving forward if he continues doing so.
Marvel Picks
I think this week is one of the smallest Marvel week's I've seen in some time (not counting the holiday weeks).
Avengers #29 stands out though. Really want to see where this story is going now that Thor is a Brood. Plus Black Widow has some War Machine armor..
Indie and Small Publisher Picks
Skulldigger and Skeleton Boy #2 is already sold out at Midtown at time of writing. You can still find these at TFAW though. Great new series coming out of the world of Lemire's Black Hammer.
This next one out of IDW could be good, could be a total dud. But it's on the check out list for sure. It's a 3 issue mini-series so we'll just have to see.
Chiyoko of the Koi Clan leads a group of powerful warriors, the best each clan has to offer, on a mission to save Japan from dragons and monsters.
But perhaps the greatest threat she faces is not the many monsters who are ravaging the country, but her own team…
ROM Dire Wraiths #1 is hitting shelves this week and it's got a pretty cool 1:10 Incentive cover out.
I don't expect a lot of shops went heavy on this title, ROM is very niche and has it's fans but it's not as mainstream. At time of writing this RI 1:10 only had one listing, none sold but the only listing is trying to offload at $25 range.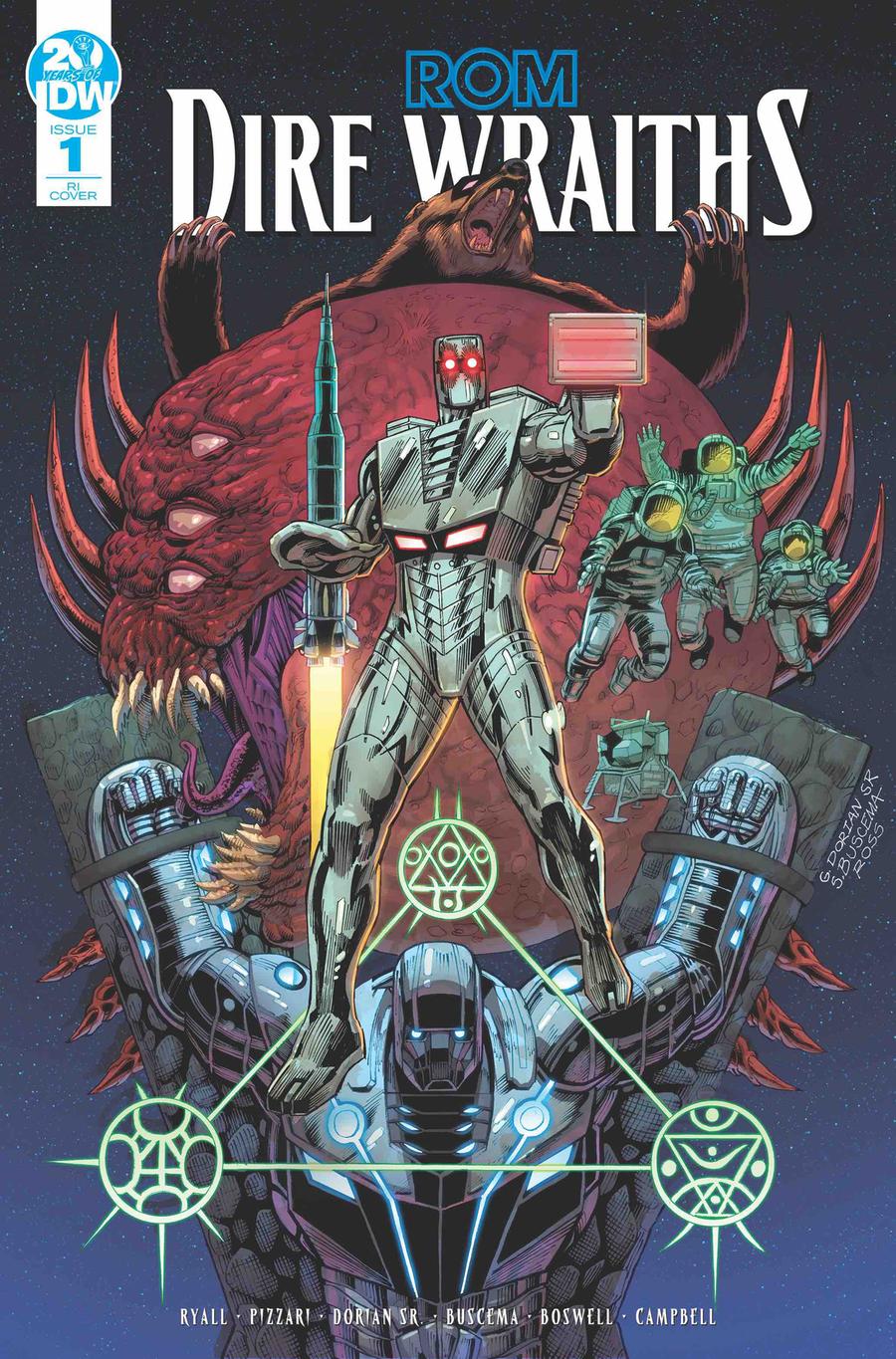 ---
Now on with the dreaded "avoid" pick, every writer and artist worst nightmare when it comes to selling their hard work.
Iron Man 2020 #1 and it's many variants. Terrible, just terrible writing. Marvel needs to cut ties with Slott, he's doing them zero justice and I can only imagine losing sales on comics. Whoever is approving this crap above him should be fire as well.
And those gears on his armpits are so unrealistically big. No hero could possibly have those on his arms without them interfering in being a hero in a mechanical suit.