Every week, hundreds of new comics hit the stands, each with potential. Some live up to that potential. We pick the ones we think have the best shot at heating up. Here are our picks of the week for delivery 2/12/2020.
The Guilty Pleasure
Blackwood Mourning After #1 – The first series was so good, kids sent off to a weird private school. They start to die off and odd things happening. A conjoined monkey. Cannot wait to read this one. Horror fans should check it out.
New #1's
Tartarus #1 – New Image series written by Johnnie Christmas.
Gwen Stacy #1 – I am grabbing the J Scott Campbell cover as I do like his work.
Spirits Of Ghost Rider Mother Of Demons #1 – The Hans Variant is pretty decent on this Ghost Rider tie in.
For the Cover
A lot of great covers this week.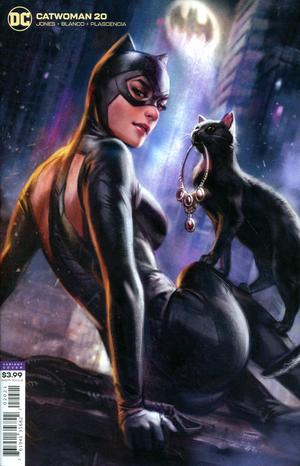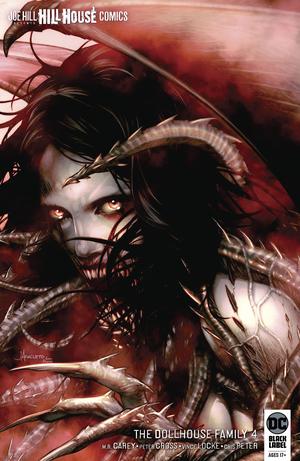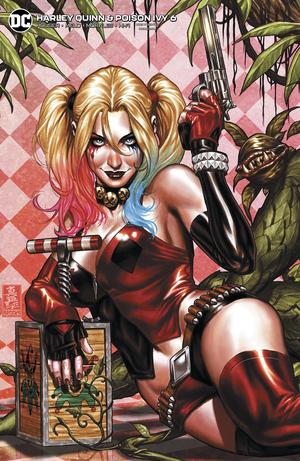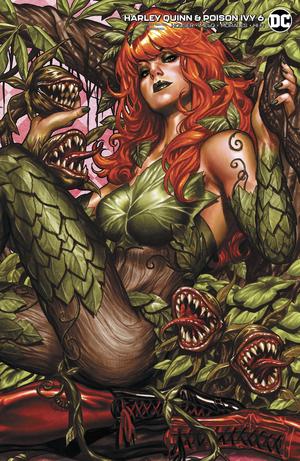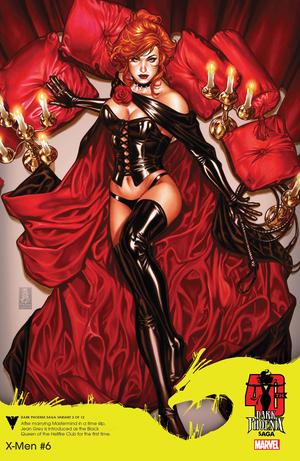 Catwoman #20 Ian MacDonald Cover – MacDonald has been a worth successor to Artgerm. This is a great looking cover.
Dollhouse Family #4 Jay Anacleto Cover – Damn creepy cover by Anacleto.
Green Lantern Season 2 #1 Green Blank Cover – Not much into Green Lantern but it is a Green Blank cover and that is pretty cool.
Harley Quinn And Poison Ivy #6 – Both the Brooks Harley and Ivy covers are fantastic.
X-Men #6 Mark Brooks Cover – Wow. Black Queen looks fantastic on this
Cover of the Week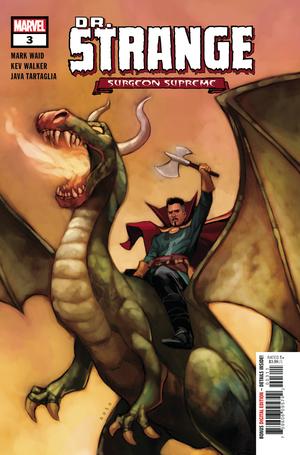 Doctor Strange Surgeon Supreme #3 – Doctor Strange ridding a dragon with a giant battle axe. This should be painted on the side of a 1970's era van or the cover art for an old metal album.
Reprints of the Week
Vampirella Magazine #3 1969 Replica Edition – I wish someone would do replicas of creepy and Eerie as well as these reprints are fantastic and cheeper than the originals.
Wolverine #1 Facsimile Edition – I just dug out my Wolverine miniseries. Great classic Frank Miller book if you haven't read it. It is the bible for Wolverine stories.
One to Watch
X-Force #7 – New take on an old character, may be worth the grab. Look for spoilers later.
Small Press Gem
Alienated #1 – Fun read from Boom. Kids discovered a downed Alien and it doesn't end up good for all of them.
Small Press Pick of the Week
Undone By Blood Or The Shadow Of A Wanted Man #1 – a neo-western that de-picts the hard truth of seeking vengeance in the real world by Lonnie Nadler and Zac Thompson. In the early 1970s, Ethel Grady Lane returns to her hometown of Sweetheart, Arizona with one thing on her mind: killing the man who murdered her family. But first, she'll have to find him. As Ethel navigates the eccentric town and its inhabitants, she learns that the quaint veneer hides a brewing darkness. She has no choice but to descend into a ring of depravity and violence, with her only ally an Old West novel that follows famed gunslinger Solomon Eaton. As both stories unfold simultaneously, a love of fiction informs choices in reality, for better or worse.
Pick of the Week
Flash #88 – I have been hearing rumblings from retailers on this one. Could be a good book to grab. New character Paradox appears. This is not supposed to be the same one that appeared in Flash Annual #4 (but keep an eye on that one too if it jumps.