Every week, hundreds of new comics hit the stands, each with potential. We pick the ones we think have the best shot at heating up. Here are our picks of the week for comics delivering 9/16/20:
Covers of the Week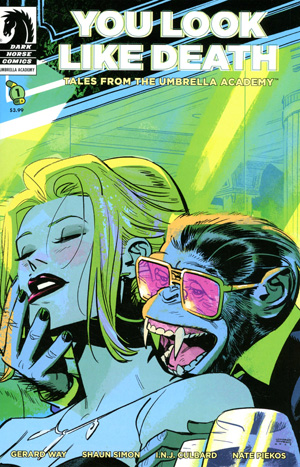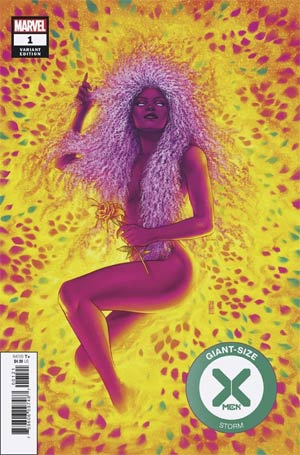 You Look Like Death Tales From The Umbrella Academy #1– The B cover is awesome. Vampire Chimp. These sold out early at Midtown.
Giant-Size X-Men Storm #1 Jen Bartel Cover – I have seen people complain about the sexualization of Storm on the cover. Controversy can sell covers. Still it is a great cover and one to keep an eye on.
Notable Reprints
DCeased Dead Planet #1 4th Ptg Peach Momoko Variant – I think the Momoko train may be pulling out of the station, especially on the regular covers. There was a time these would sell out completely. Still, a pretty cool cover.
Something Is Killing The Children #8 2nd Ptg – Have been grabbing the reprints of this series. The earlier ones popped. I have done OK with selling the later ones. Still, worth the grab if you see them.
Magnificent Ms Marvel #13 2nd Ptg – Second printing of the first Amulet. I think I still have my first prints around. But still, Marvel 2nd prints have been hot. Sold out at Midtown and TFAW already.
Ones to Watch
Detective Comics #1027 – Batman premiered in Detective #27. This is the big anniversary issue. I am waiting to find it cheaper later, but still pretty damn cool.
Justice League #53 – I am hearing this could be the TT#12 of the Death Metal series. Will have spoilers later.
Star Wars #6 – Luke gets his yellow light saber. The action figure variant was hot in pre-sales. Has come down since. But still might be worth watching.
X-Men #12 – Sword of X is kicking off this issue. Plus first cover of the High Summoner.
New #1's
Heavy #1 – Interesting new series from Vault Comics. If nothing else will be an interesting read.
Iron Man #1 – A new series launches for Tony Stark, putting him back on the streets fighting bad guys. A ton of covers on this one, for the fans more than spec.
Immortal Hulk #37 – This one was limit one per for the big online stores. This series is a must grab so cannot wait to see what is in store. (Spoilers later). The First is free.
Small Press Picks of the Week
Possessed #1 – The creative team behind Criminal Macabre, a series that I absolutely loved, Steve Niles Writing. Small Press so a small print run, and a high cover price. A lot to scare shops away from ordering it. Could be a winner if the demand ends up there
Riptide Draken #1 – Previous series ended up being a hit. The option news that came out a long time ago could help this book along.
Picks of the Week
Stillwater #1 – awesome looking new horror series from the mind of Chip Zdarsky. I cannot wait. Oh and it is Skybound too so I can see an eventual option on it.
Thor #7 – one of the Marvel must grabs. Interesting events take place here, new dynamic for Thor and Mjolnir. Check the spoilers later.