It's that time again, where I tell you what's really grinding my gears for the week of November 7th, 2018.
Some weeks it's mostly likes, other weeks it's dislikes.
So what's grinding my gears this week?

Wytches from Snyder and Jock
I actually got an advanced review copy of the new Bad Eggs Wytches
Halloween special but with this already being part of the monthly Image+
(that I stopped reading cause it's pretty much things you can find and read online for free), I just hate these tactics by Image.
I also dislike that Wytches had so much going for it and then poof, gone, another fart in the wind that vanished before it even really got started.
We've been promised the next volume but honestly, with such huge gaps between issues and volumes, it just kills the vibe for me.
I know Snyder
and Jock
are likely some of the busiest in the comics industry but instead of teasing us readers and collectors with these one shots or years between stories, I say just work on it when you can and then release them when you're done.
So knocking out two in one. Two dislikes. Wytches delays and Image doing craptastic cash grabs.
Aquaman Is Coming
I finally got around (I know, I know) to watching the second extended trailer for Aquaman and I must say, I really like what I'm seeing.
This one might end up being one of the better movies in the DC Universe (it might not dethrone Wonder Woman but it could very well be the second best DC movie judging from the trailers). There's some cheesy scenes and dialogue but it's all for entertainment right?
If you haven't watched it yet, here it is for your viewing pleasure.

Let's go over some key first appearances for some of the characters that made it into the movie which most are the really cool Silver Age books.
So obviously the Black Manta is one of the villains in the movie. Black Manta's first appearance
 was in Aquaman #35 which surprisingly is not out of reach for most collectors. I bet Mel already has it in his collection since he loves himself some Aquaman.
Aquaman #11
is Mera's first appearance which is within reach of some budgets for the lower grade copies. Not a bad key book to own.
Black Manta is one of the villains but I think the key villain turns out to be Aquaman's half brother Orm. His first appearance as the Ocean Master
 was in Aquaman #29.
Queen Atlanna (being played by Nicole Kidman) was in a flashback scene in Aquaman Vol. 7 in issue #24 New 52
series which claims to be her first appearance. Someone correct me if I'm wrong but I'd imagine these were a bit more on the value spectrum but these you can find dirt cheap, but it seems like most of her appearances have been flashback sequences according to the DC wiki. I was never a reader of Aquaman so I'm not 100% positive so if we got any fans out there that know, please do chime in.
Dolph Lundgren is playing King Nereus who's first appearance was in issue #19 New 52
. Not a bad pickup if the character is a more prominent one but I'm not counting him having a lot of screen time.
I think that's enough Aquaman for now. But mark this as an actual like. I'm looking foward to the movie. I just plan to have zero expectations going into it.
Grant Morrison Writing Green Lantern
I'm not a huge DC reader. In fact I don't think I've ever read an entire story arc of most DC characters or titles. I think the only one I've kept up with is Batman over the years. I read The Flash after Rebirth up into the 30s and then dropped it cause I was just too far behind.
But the new Green Lantern
reboot now being written by Grant Morrison
got my attention of a potential book to check out and possibly read.
It also help when there's awesome Killer B covers, this one from Frank Quitley
for issue #1.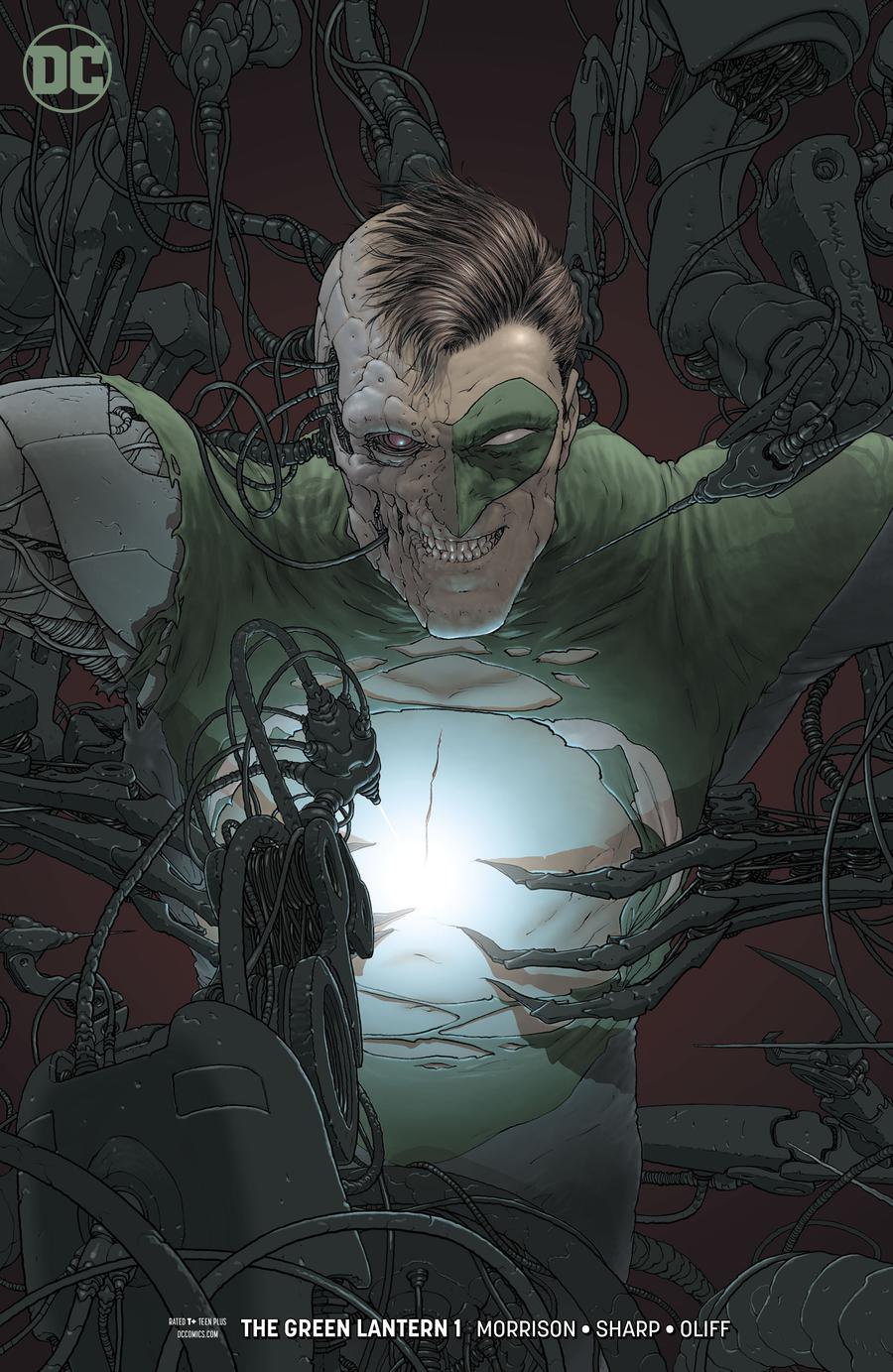 CHU Giveaways
I love CHU giveaways. Just feels good to give back to the readers and community with cool books they might of missed out on. The latest giveaway is a Rick and Morty Presents Sleepy Gary NYCC Exclusive which is still going on.
So be sure to comment, it's the only way to possibly win.
---
That's all I got this week. Tell us what your liking or disliking in the comments.
Also a friendly reminder that tomorrow is voting day here in the U.S.. If you haven't already voted early, go vote tomorrow if you're qualified to vote. Be late for work, skip work, take a long lunch to go vote. Don't care what your politics are, just go vote. Poyo says you can't complain about the government unless you go vote.