Powers of X #4 (of 6) and Powers of X #5 (of 6)
As Cerebro does as it was intended to do, Sinister does what Sinister does best and the future comes to an end.
Superstar writer Jonathan Hickman (FF, NEW AVENGERS, INFINITY) continues his reshaping of X-History alongside breakout artist R.B. Silva (UNCANNY X-MEN). The Future of the X-Men begins here! Rated T+
Just like House of X, we are blessed with Powers of X also out from Hickman. All other X related books are canceled or ceased upon the direction of Hickman to reboot these characters.
So it's going to be interesting to see how these titles unfold and what's in store for all the X-Men and mutants alike after these hit shelves.
---
The darkness is spreading, and Knull is winning.
But when the Surfer discovers something with the potential power to turn the tides, is he prepared to pay the terrible price for awakening it?
With the cost of survival already taking its heavy toll on him, does he have any other choice? Rated T+
I know most are not fans of Tradd Moore's artwork.
So this the book you buy for the story and writing, not the interior artwork.
It's a mini-series but could still pack some surprises.
---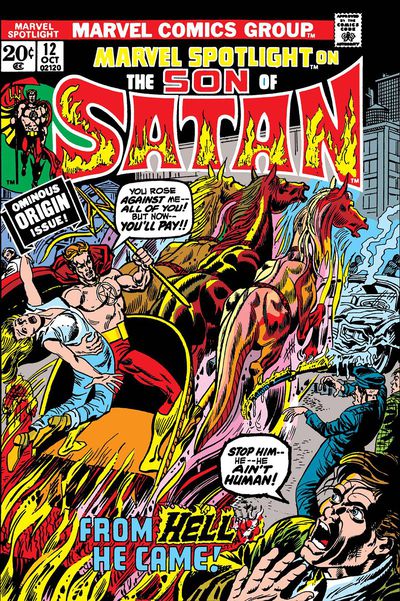 Son of Satan Marvel Spotlight #12 Facsimile Edition
From Hell he came! By day he is Daimon Hellstrom, but by night he is known as the Son of Satan!
Trident in hand, striking birthmark on his chest, and with the strength of a hundred men, Daimon is on the trail of his accursed father – and woe betide anyone who stands in his way!
Watch in terror as the Son of Satan fights his way through an army of demons as he pursues the ultimate family feud – with the soul of Johnny Blaze, the Ghost Rider, at stake!
It's one of the all-time great Marvel comic books, boldly re-presented in its original form, ads and all! Reprinting MARVEL SPOTLIGHT (1971) #12. All Ages
I know not everyone are fans of the facsimiles but I like them. Even if I don't pick them up, they're fun.
This one is a great pickup for anyone who might not fork over the cash for this first and classic book but also wants to read it in it's original format.
---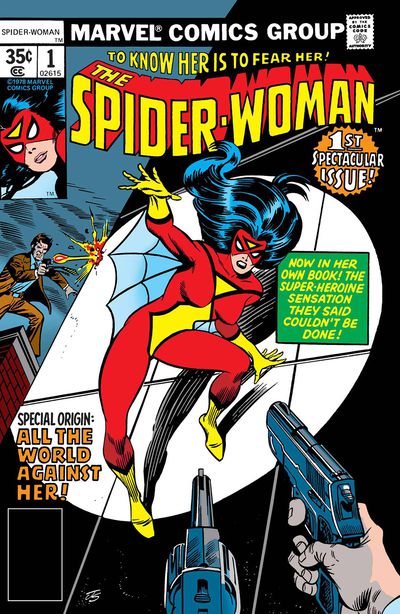 Spider-Woman #1 Facsimile Edition
To know her is to fear her! She's Jessica Drew – the sensational Spider-Woman!
Jessica was born human, but now she's something very different. Thanks to Hydra, her past lies in tatters – and she faces an uncertain future! But who will Jessica Drew become? A villain? A super hero? Or something else?
One thing's for sure, she's about to make a very public splash – and catch the attention of S.H.I.E.L.D. Agent Jerry Hunt in a big way!
Watch as the sensation called Spider-Woman emerges from the shadows to find her place in the world for the first time! It's one of the all-time great Marvel comic books, boldly re-presented in its original form, ads and all! Reprinting SPIDER-WOMAN (1978) #1. All Ages
Another classic book in facsimile style.
---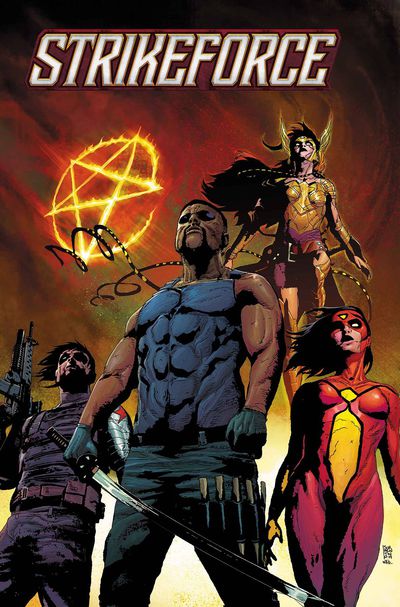 NO COMPROMISE. NO MERCY. ALL NEW, ONGOING SERIES!
From the dark minds of rising stars Tini Howard and Germán Peralta comes a tale of the underside of the Marvel Universe!
A new threat is secretly taking over the planet — and the more people who know about it, the more powerful the threat becomes.
Blade dealt with this threat once before, and hoped to never have to again. He can't bring the Avengers in on this — not just for their own safety, but for the safety of everyone on Earth. So he must recruit a team of heroes accustomed to darkness — a strikeforce. Blade, Angela, Spider-Woman, Wiccan, the Winter Soldier, Monica Rambeau and Daimon Hellstrom join forces to fight the fights that no other Marvel team can take on! Rated T+
Might be a new team-up series so it's on the list of checkout books.
---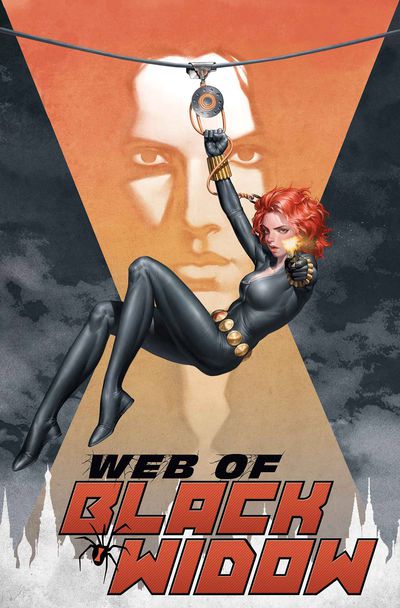 BLACK WIDOW: YEAR ONE! One of Marvel Comics' longest-running female heroes finally gets her due!
Natasha Romanoff is the deadliest spy in the Marvel Universe and the beating heart of the Avengers. But when a mysterious figure starts exploiting her past, the Widow may have to go back to Black – and off the grid.
Who can she trust in this web of deceit? And more importantly – can her friends trust her? Don't miss the spy tale of the century! Rated T+
I love a good Black Widow story and I really enjoy Jody Houser's work. I also really like it when they stick to some of the secret agent stories for Black Widow, as that's what she does best I think.
So this might be a winning combination for a mini-series of the Avengers favorite lady.
---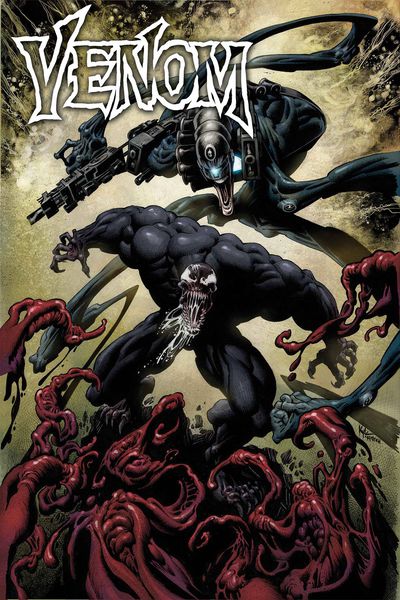 ABSOLUTE CARNAGE TIE-IN! Carnage's unlikely and symbiotic allies swarm Venom and his family!
As all hell continues to break loose as Carnage's army swarms the streets of New York, Eddie Brock has his hands full at Rex's Warehouse! Rated T+
Donny Cates recently tweeted that big things are in store for Venom during the Carnage tie-ins.
Should we believe him or is it just him playing marketing rep for the book he writes? Well, he's been known to surprise with his rewrites and first appearances in the Marvel Universe.
So these are definite books to keep an eye on. Seems Cates has been revolving his entire line of stories all around this Knull God of the Symbiotes so anything can happen.