This is a spotlight of the upcoming Marvel solicitations and books for July Previews as promised after we reviewed the DC books.
Marvel has a lot of books hitting shelves so I'm going to try and limit them to the regular covers (Always bet on cover A right?). But it's okay if we stray a bit and venture off into the variants that we have previews for as Marvel doesn't always release the final cover art in Previews.
*The solicitations put out by Marvel are in italics.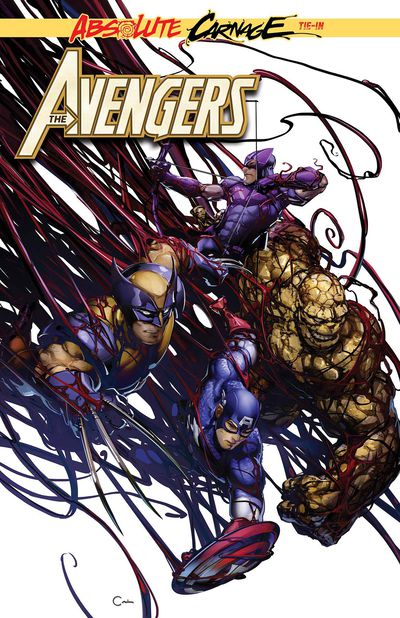 CAPTAIN AMERICA! HAWKEYE! THE THING! WOLVERINE!
Years ago, Cletus Kasady used the Carnage symbiote to take over a small town called Doverton, Colorado, as well as the team of Avengers who arrived to stop him!
Barely able to free themselves from his control during their first meeting, this small band of heroes will have no choice but to assemble once more after they discover that Doverton's entire population has recently fallen victim to Carnage's more lethal designs… Rated T+
I'm not usually big on tie-in books but this Crain variant is just pretty cool if you ask me so it made the cut on getting mentioned. Sometimes we get surprises as well with new characters, firsts and so on. So they're definitely always on the lookout for new books for such potential.
---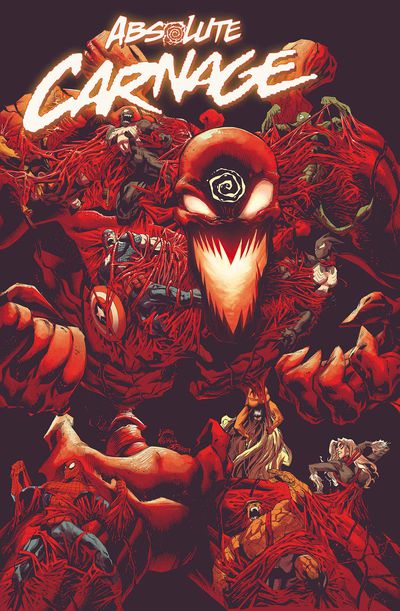 THE SUMMER OF SLAUGHTER CONTINUES!
After the harrowing events at the end of ABSOLUTE CARNAGE #2, Venom and Spider-Man have to deal with the hard truth that not everybody will make it out of this conflict in one piece if they make it out at all, that is.
As Carnage continues to amass strength and allies, Venom and Spider-Man realize that the only way to beat him is to do the same. Rated T+
Donny Cates is writing this so anything can happen in this series so it should not be ignored. New characters, deaths, new plots or history rewrites, a book from the not so distant past that was irrelevant could become relevant.
Something big could happen in the first Absolute Carnage #1 (of 4) but judging from Cates past, his big unveils seem to always come in the second or third books in the series.
I'm going to limit the picks for Absolute Carnage story line and tie-ins, you'll just have to take a look at all the others coming down the pipeline. There's just way too many to cover.
---
THE KEY TO CATASTROPHE! Searching for the source of the mystical monsters threatening her beloved Shanghai, AERO confronts the mysterious MADAME HUANG – and faces the horror of KEYSTONE!
Meanwhile, WAVE fights to prove herself to TRIUMPH DIVISION by tracking down the fugitive scientists of ALONTECH.
What will she do when she discovers their true motives – and how far will Aero be willing to follow her friend down her new path? Rated T+
I suspect this one might be popular due to first the recent success of Agents of Atlas and then also the anime feel it gives off.
It's definitely a series to keep an eye on but I also suspect most shops will not be ordering lightly on these to anticipate new faces showing up to pick up these copies.
---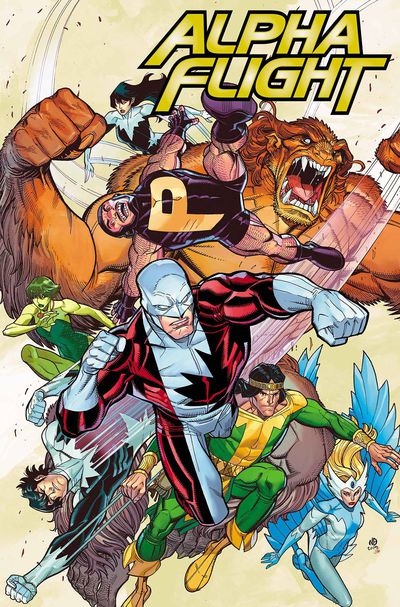 STRONG AND FREE! Grab your hat and come travel light… adventure lies just around the bend!
Three brand-new tales no one has ever told…until now!
Join the greatest creators the Great White North has to offer as we unearth the secret history of the classic Alpha Flight stalwarts: Puck! Snowbird! Talisman! Northstar! Marrina! Guardian! Vindicator! Rated T+
A new Alpha Flight
series. Time to whip out that old classic series to get a refresher on this new volume right?
Reviving some old teams with new stories, is this a first step into the upcoming Marvel Cinematic Universe we could be seeing in the early stages? I mean, it all starts in the comics right? I read Alpha Flight long ago so this is a definite check out for me.
---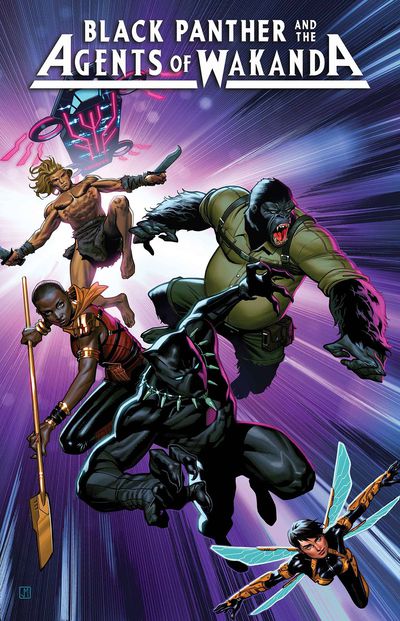 Black Panther and Agents of Wakanda #1
WAKANDA WORLDWIDE! ALL-NEW ONGOING SERIES! From the pages of Jason Aaron's AVENGERS!
Vampires. Aliens. Angry fish kings. Black Panther's hand-picked Agents of Wakanda can handle it all. And who better to lead them than the king of the world's most technologically evolved country?
Wakanda is making waves on the world's map – and not everyone's a fan. With General Okoye's help, T'Challa will take Gorilla-Man, Ka-Zar and Wasp on a global fight for survival – to handle threats S.H.I.E.L.D. could only dream of! Rated T
I'll admit, this one won me over because of Gorilla-Man. But seriously, I haven't been too keen on some of the recent Black Panther series so I'm hoping for a great read out of this one.
Click next page to continue with the Marvel July Previews spotlight books…