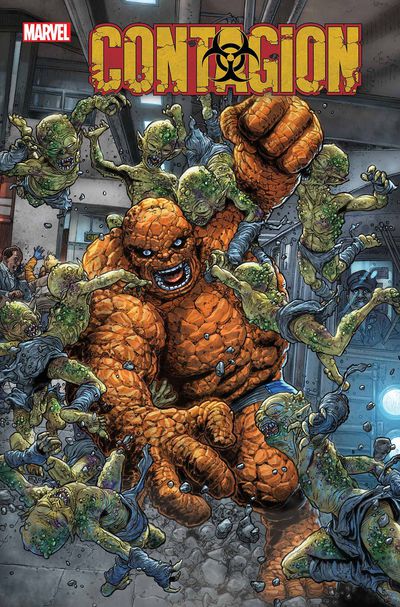 A NEW EVIL BEYOND UNDERSTANDING COMES TO THE MARVEL UNIVERSE!
A seemingly unstoppable force has invaded the Marvel Universe, and it's going to take every hero the streets of New York has to stop it!
A strange substance is taking over heroes and citizens alike, draining them of their life force, stealing their knowledge and abilities, and neither science nor magic can stop it! Where did it come from? Can anything destroy it?
And who will fall to its awful, overwhelming power? Parental Advisory
This will be a reader series but it could hold some surprises.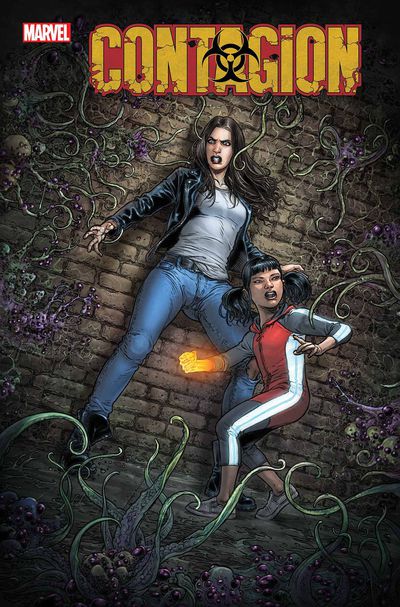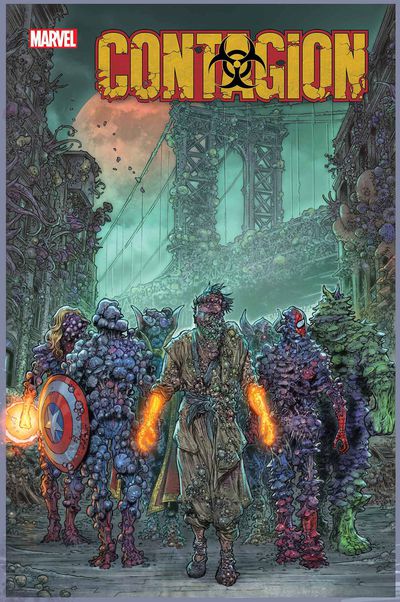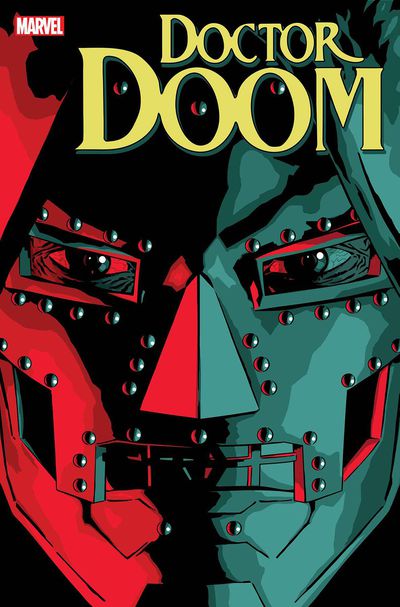 THE CRACK OF DOOM! From Christopher Cantwell (HALT AND CATCH FIRE, SHE COULD FLY) comes a new monthly ongoing series Victor Von Doom – scientist, sorcerer, disfigured face, twisted soul – has been spending much of his time warning against a trillion-dollar global effort to create the first 'artificial' black hole.
Wrestling with visions of an entirely different life a better future DOCTOR DOOM finds himself at a crossroads. (what is he questioning?) A catastrophic act of terrorism kills thousands, and the prime suspect is DOOM? Victor will have to push his unexplained thoughts aside and focus on remaining alive as the title of 'Most Wanted Man' is thrust upon him.
Left with no homeland, no armies, no allies, indeed, nothing at all, will the reign of Doctor Doom come to an abrupt halt? Rated T
I like the writer for this new Doom series. I hope this is dark.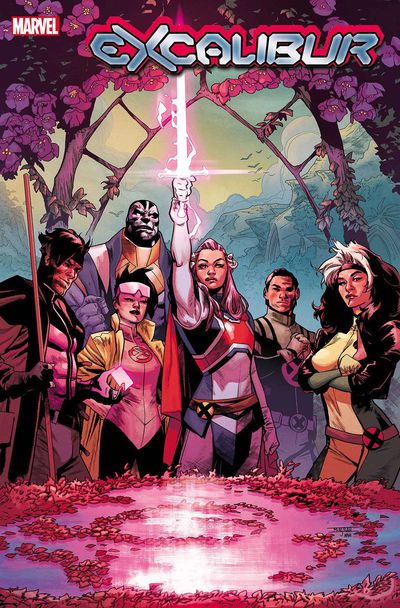 A NEW DAWN IS FORGED!
The Otherworld is rocked by war! It is a new era for mutantkind as a new Captain Britain holds the amulet, fighting for the Kingdom of Avalon with her Excalibur at her side – Rogue, Gambit, Rictor, Jubilee…and Apocalypse. Rated T+
I was a pretty big Excalibur reader back in the day so this is a book I'm looking forward to.
I sure hope I'm not let down as I have high expectations for this one.
Future Fight Firsts Crescent & Io #1
THE ALL-NEW DUO FROM THE MARVEL FUTURE FIGHT MOBILE GAME STAR IN THEIR OWN ONE-SHOT!
How did Dan Bi, a young girl from South Korea, first bring an ancient mystical bear spirit into the modern world?
How did this unlikely duo become the evil-smashing team known as Crescent and Io?
Also featuring MARVEL'S FUTURE AVENGERS in an all-new story! Rated T
This one and the next two I'm digging cause I love InHyuk Lee's work.
Future Fight Firsts Luna Snow #1
THE K-POP CRIME-FIGHTER FROM THE MARVEL FUTURE FIGHT MOBILE GAME STARS IN HER OWN ONE-SHOT!
As a South Korean pop sensation, Seol Hee melt her fans' hearts…and now as Luna Snow she has the power to freeze her enemies! How does Luna juggle being an international pop star with battling evil as a Super Hero?
How did she gain her powers and what does Stark Industries have to do with it?
Also featuring MARVEL'S FUTURE AVENGERS in an all-new story! Rated T
Future Fight Firsts White Fox #1
THE SUPER SPY FROM THE MARVEL FUTURE FIGHT MOBILE GAME STARS IN HER OWN ONE-SHOT!
Ami Han is WHITE FOX: a spy, a superhero, and the last of the kumiho, a mystical race of shapeshifters. But who was she before she became White Fox? And what happened to the rest of the kumiho?
Also featuring MARVEL'S FUTURE AVENGERS in an all-new story! Rated T