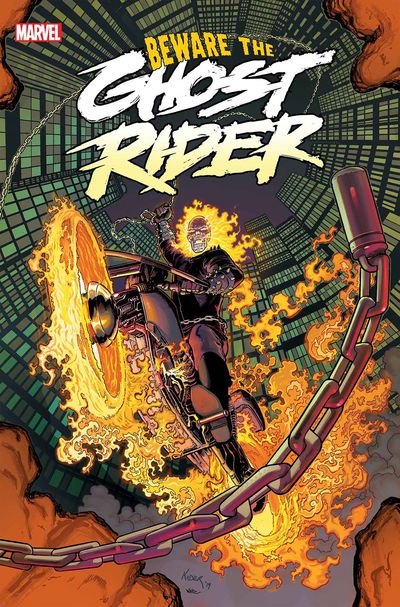 ALL HELLS BREAK LOOSE! The Brothers Ghost Rider are back! Johnny Blaze ain't just the king of Hell-he's the warden too.
He's the first line of defense between the demonic hordes trying to escape the joint and the lords of other hells making a play for his throne and all the power that comes with it – including a certain evil queen from his past!
Meanwhile, Danny Ketch never wanted to be a Ghost Rider. Now that his brother's in charge downstairs, Ketch must take on the duty of Earth's Spirit of Vengeance full-time-no matter how much he'd rather be doing anything else…
Superstar creative team ED BRISSON (EXTERMINATION) and AARON KUDER (GUARDIANS OF THE GALAXY) redefine the Marvel Universe's supernatural underbelly for a brutal new era! PLUS: the first installment of the Caretaker Chronicles! Forget everything you thought you knew! Rated T+
Long time Ghost Rider fan. I'm just glad he's back on his bike. Johnny Blaze is the true Ghost Rider in my opinion.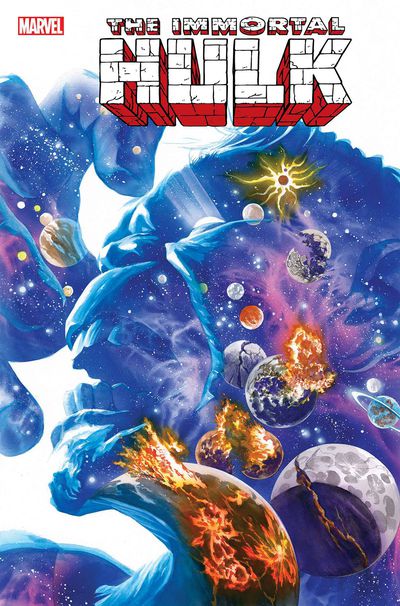 GROUNDBREAKING DOUBLE-SIZED ISSUE! You've never read a Hulk comic like this before.
You've never read a Marvel comic like this before. The heat death of our universe has come and gone.
The Hulk is finally dead. Now, billions of years later, the Ninth Cosmos cowers… …before the BREAKER OF WORLDS. Rated T+
Great looking Ross cover. Definitely want to see where this series is going with this issue.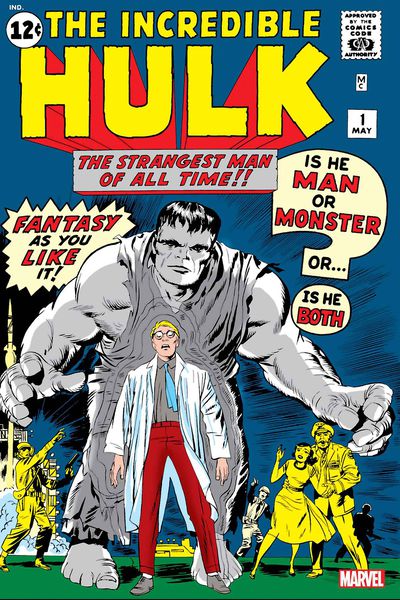 Incredible Hulk #1 Facsimile Edition
Meet the Incredible Hulk – for the first time! Re-experience the landmark issue that introduced the strangest being of all: Is he man or monster or is he both?
When puny scientist Bruce Banner's gamma bomb experiment is interrupted by young Rick Jones, Banner charges onto the test site to rescue the reckless teen – and ends up caught in the blast!
When the sun falls, a hulking new form rises – with gray skin, not green! A weakling no longer, the world is his – for he is the Hulk! But who, or what, is the Gargoyle? What are his plans for this newly-minted monster? And will it be the Hulk, or Bruce Banner, who triumphs over this Iron Curtain evil?
It's one of the all-time great Marvel comic books, boldly re-presented in its original form, ads and all! Reprinting INCREDIBLE HULK (1962) #1. All Ages
Just like Amazing Fantasy #1, next best thing to own if you can't own the original.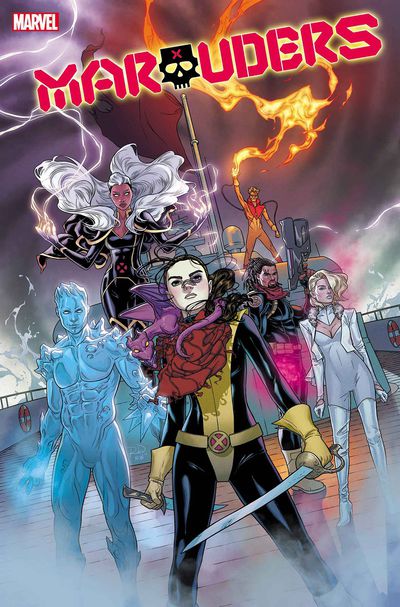 THE X-MEN SAIL AT DAWN! Even in this glorious new dawn, Mutantkind faces hardships and oppression from their human counterparts.
Led by Captain Kate Pryde and funded by Emma Frost and the Hellfire Trading Company, Marauders Storm, Pyro, Bishop and Iceman sail the seas of the world to protect those hated and feared! Rated T+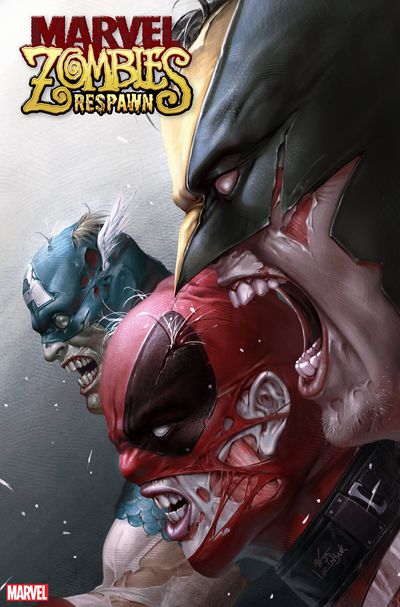 THE HORROR SMASH-HIT LIVES AGAIN! When Galactus' corpse appears at the edge of Earth's solar system, the Avengers, X-Men and Fantastic Four investigate.
Too late, they discover that Galactus' body is now the vessel of an interstellar terror, which one-by-one transforms Earth's Mightiest Heroes into the universe's most terrifying predators!
As our heroes try to escape the superpowered, cannibalistic aberrations that were once their friends and family, will any survive? And even if they do, can they hope to protect Earth from the infestation that has already claimed half of the known universe?
Don't miss the FIRST ISSUE of this terrifying new vision of the classic Marvel tale! Rated T+
Zombies are all the rave right? DCeased is supposedly a great read (I'm just waiting for the trade), so Marvel is bringing back their zombies.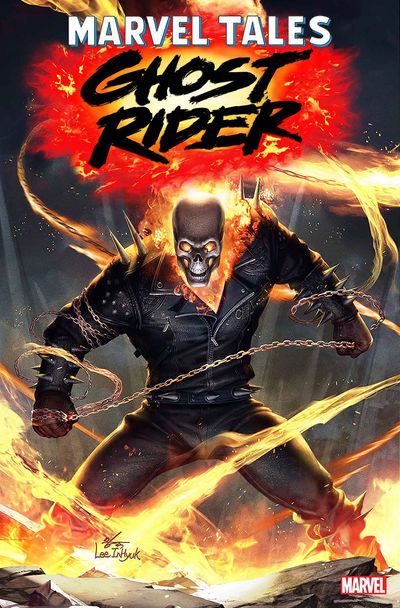 Johnny Blaze, the flaming-skulled Ghost Rider, roars into action as we celebrate the 80th anniversary of the House of Ideas with the era-spanning MARVEL TALES!
This anthology series shines a spotlight on fan-favorite characters, features timeless stories and highlights some of our most impressive talent from the past eight decades.
First, legendary scribe Roger Stern explores the curse of Johnny Blaze – and the adrenaline-fueled origin of Ghost Rider – in GHOST RIDER (1973) #68! Next, Spider-Man has one of his most hair-raising team-ups of all, joining Ghost Rider in action against the eye-watering villain called the Orb, in MARVEL TEAM-UP (1972) #15! Then, ask yourself 'What if Ghost Rider were separated from Johnny Blaze?' in a thought-provoking tale from the classic alternate reality series, WHAT IF? (1977) #28! Let's ride! Rated T
Great Inhyuk Lee cover but these Tales books are not doing much on the secondary market. If you got the spare cash to buy these to read, then they're great.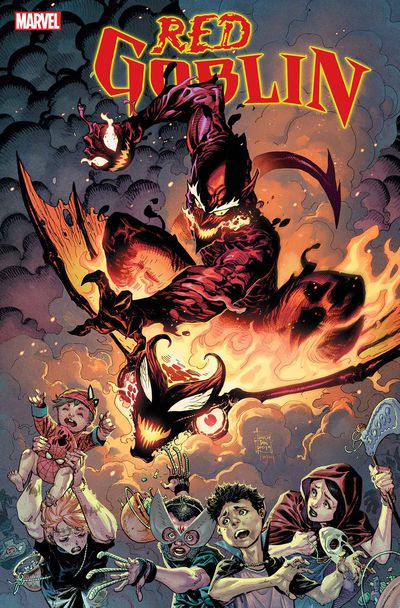 DEAD IS THE NEW RED! In order to finally destroy Spider-Man once and for all Norman Osborn joined himself with the Carnage symbiote, becoming the Red Goblin!
Here at last are the untold stories of the Red Goblin's rein of madness and mayhem!
So grab your greatest goblin gear and rend your raiments red, for the Red Goblin rides again! Parental Advisory
I hope we keep seeing more and more of Red Goblin so his first appearance starts some movement.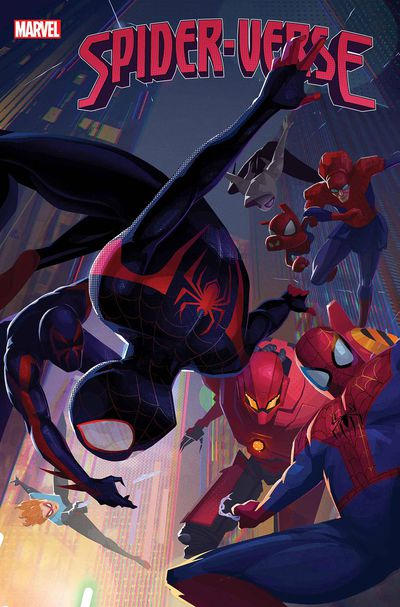 Miles Morales finally feels like he GETS this Spider-Man stuff and then falls through a portal!
But isn't the WEB OF LIFE & DESTINY destroyed? Maybe not, True Believer. But who spun this new web?
Regardless, Miles finds himself at the center of a multiversal adventure that will feature a who's who of creators and characters as the series spins forward!
And each issue features #SPIDERSONAS from some of the biggest Spidey fans and comic creators both! Rated T+
We all know from the past what these Spider-Verse can spin out of their pages. It's definitely a book to keep a close eye on.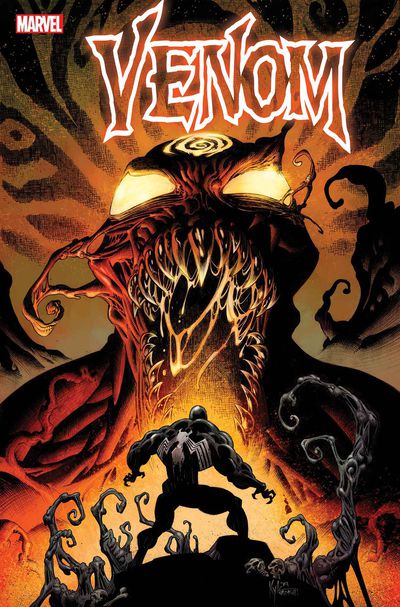 ABSOLUTE CARNAGE TIE-IN! A FAMILY AFFAIR!
As Carnage rules and chaos reigns, the symbiotic offspring of VENOM make their presence known by hunting Eddie Brock's son Dylan!
But there's more to Dylan than Venom, Carnage, or even The Maker understand – and once they learn the truth, nothing will be the same! Rated T+
I really like Hotz's covers. I think he's way underrated and needs more love. So buy this book even if you aren't reading Venom.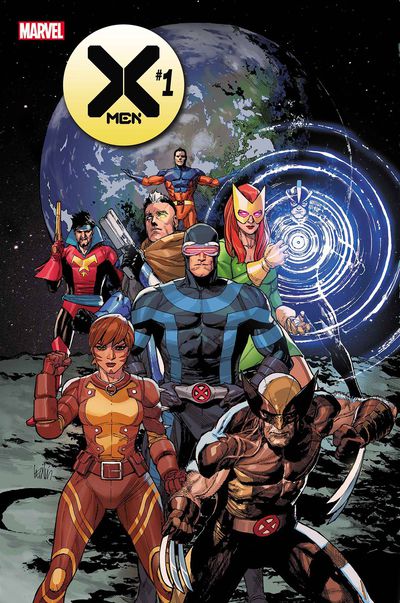 DAWN OF X!
The X-Men find themselves in a whole new world of possibility and things have never been better!
Jonathan Hickman (HOUSE OF X, POWERS OF X, SECRET WARS) and superstar artist Leinil Yu (NEW AVENGERS, CAPTAIN AMERICA) reveal the saga of Cyclops and his hand-picked squad of mutant powerhouses! Rated T+
Gotta see where Hickman is taking these X-Men.