It's time to dive into the spotlight books for Marvel out of the August 2019 Previews.
These are the books we're looking forward to that might make waves or could turn out to be spec hits.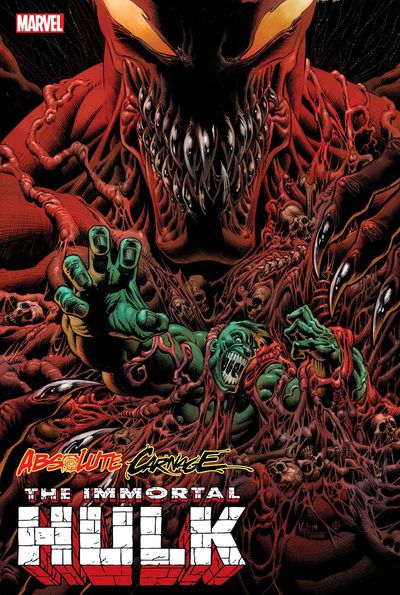 Absolute Carnage Immortal Hulk #1
Before his untimely death, Thaddeus 'Thunderbolt' Ross was the Red Hulk and, for a time, bonded to the Venom symbiote alongside Alejandra Jones and Laura Kinney.
Now, Ross' corpse has been unearthed, though why and by whom remain shrouded in mystery.
With the gamma material in Ross' body possibly in nefarious hands, that's just what Bruce Banner intends to find out – one way or another! Rated T+
Hulk's face looks a little goofy but I still dig this cover. I don't expect any heat though. Pick it up for the read.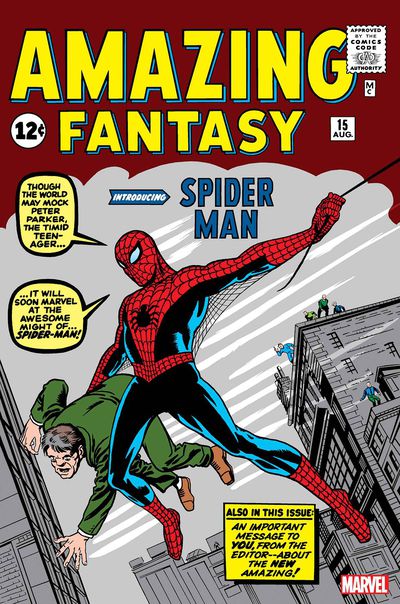 Amazing Fantasy #15 Facsimile Edition
The landmark, industry-changing issue that introduced the Amazing Spider-Man!
When high school wallflower Peter Parker is bitten by a radioactive spider, his life is transformed – first for the better, then for the worse! With his new array of arachnid abilities – including speed, strength, agility and, thanks to his scientific know-how, spinning webs – Peter seeks fame as the costumed celebrity called Spider-Man!
But his cavalier attitude soon comes back to haunt him, and shatter the lives of his beloved Uncle Ben and Aunt May! Peter Parker is about to learn a powerful lesson, one that has never been taught better than by Stan Lee and Steve Ditko: With great power there must also come great responsibility!
It's one of the all-time great Marvel comic books, boldly re-presented in its original form, ads and all! Reprinting AMAZING FANTASY (1962) #15. All Ages
This is a must have. I will likely never own this book, even the beat up covers are pricey I can't justify. So this is the next best thing to owning an original.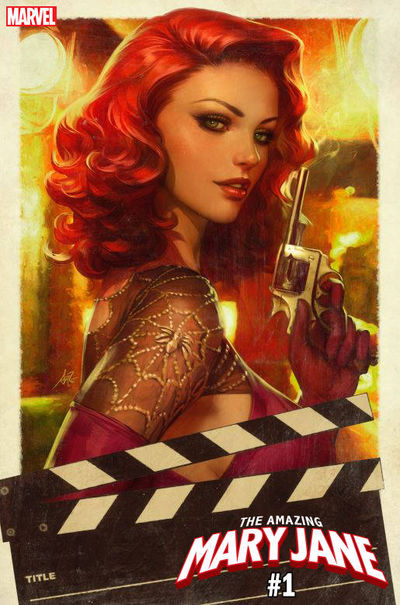 Amazing Mary Jane #1 (Artgerm Variant)
SPINNING RIGHT OUT OF THE PAGES OF AMAZING SPIDER-MAN! 'YOU JUST HIT THE JACKPOT!' ALL-NEW ONGOING SERIES!
The web-head's favorite redhead (and yours!) is taking a chance on her dreams. But if you've read ASM #25, you'll know MYSTERIO is behind Mary Jane's big shot, and someone worse is behind him!
What's real and what's illusion, what's illusion and what's Hollywood phoniness?
This fall, Leah Williams (AGE OF X-MEN: EXTREMISTS; GIANT MAN) and Carlos Gomez (UNCANNY X-MEN ANNUAL, Red Sonja) bring you all this intrigue plus more action, glamour, grit, and – we'll say it – sass than anyone's previously dared fit in five fabulous issues! Face it: you don't wanna miss this! Rated T
I hadn't planned on picking up this series and I still have zero desire to read it but I'll pick up this cover. Artgerm does no wrong.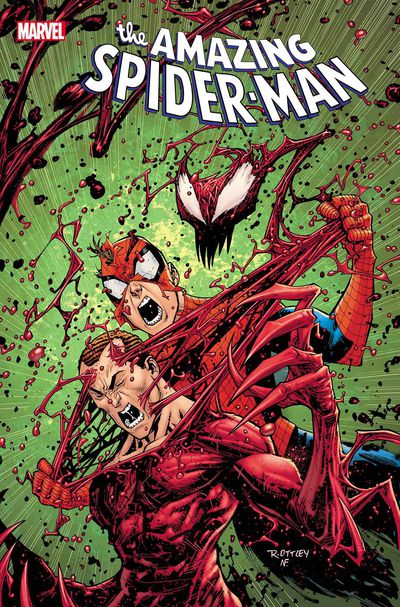 ABSOLUTE CARNAGE TIE-IN! Everyone who has ever worn the Carnage Symbiote has a Codex, including Norman Osborn from his time as the Red Goblin!
Can Spider-Man save Norman from Carnage? Does he want to?
WHAT OTHER SURPRISES ARE HELD HERE? MANY!!! Rated T
I really dig this cover. I sort of stopped reading Amazing Spider-Man as I've not been that impressed but this one is just a really cool cover.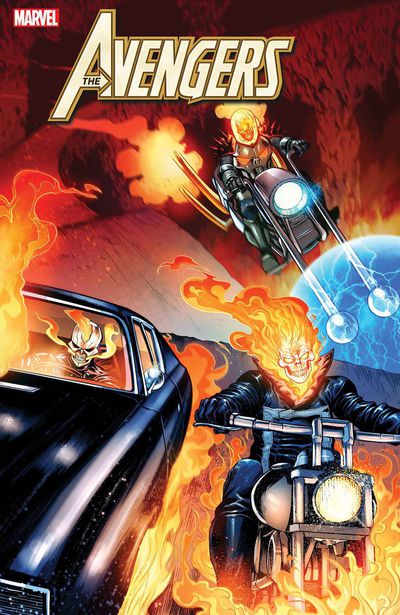 GONE TO HELL! CHALLENGE OF THE GHOST RIDERS CONCLUDES!
The Avengers go to hell to join the wild race for the soul of Robbie Reyes, who's desperate to learn the truth once and for all about what sort of Ghost Rider he's become.
But those sorts of answers always come with a dreadful cost. Especially when Mephisto is involved. Rated T+
I love Ghost Rider, it made my list due to that.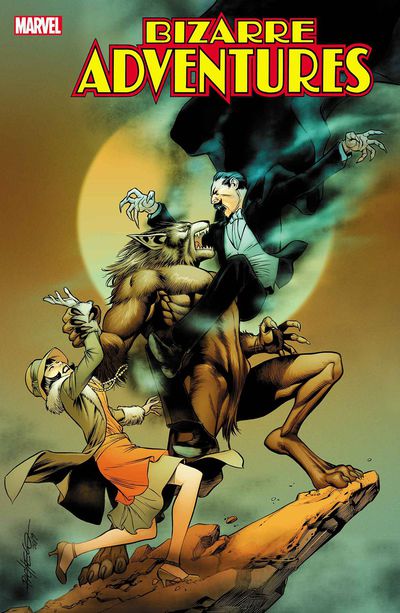 PREPARE FOR THE BIZARRE!
To celebrate Marvel's 80th we're resurrecting one of its wildest creations, BIZARRE ADVENTURES!
Within these pages you will see Shang-Chi take on a martial arts master, Ulysses Bloodstone battle a master of the dark arts, Dracula meet his match, and the Marvel debut of Achewood's Chris Onstad!
These adventures will be thrilling, exciting and most definitely BIZARRE! Rated T+
I'm hoping this is a great read. Hope it really brings out the old school type of story telling.
'THE LEGEND OF STEVE' CONTINUES!
Steve Rogers' mission to clear his reputation and to re-establish the good name of Captain America continues, as he and Jessica Drew, Spider-Woman, tackle a familiar old foe who is contaminating the water supply of a large rust-belt city! Rated T+
A great looking Alex Ross cover. I really need to pick this series up to read. Any comments from those who are reading it?
CAPTAIN MARVEL'S LAST STAND!
The world has turned its back on her. Her powers are fading. And Carol Danvers has never felt more lost.
But when a world that shunned her needs Captain Marvel, she will answer the call, because that's what heroes do. Carol is in the fight of her life — one that by it's very nature must destroy her.
What will be left when it's all over? Rated T+
Really dig the change from Connor to Brooks. No more cringing at these Captain Marvel covers. This was the best move Marvel made this year.