DC is doing some pretty nifty looking acetate covers, well, some are pretty cool, some are not as cool.
Dubbed as the "Year of the Villain: Hostile Takeover" Acetate covers.
These books are slated for a November release but FOC is this coming Monday, September 9th. So get your orders in, these will only have a first printing as acetate covers to my knowledge.
First up is Batman #82 that has a cool City of Bane cover that flips to have Batman on the cover.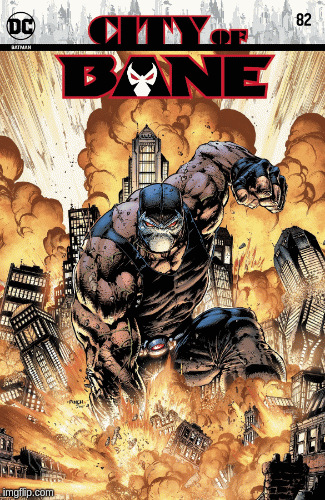 Next up is Catwoman #17 which has a pretty cool mirror reflection change from good guys to villains.
Hawkman #18 gets a really cool cover that apparently shows Hawkman infected by Batman Who Laughs.
Nightwing #66 gets a really cool Talon and Court of Owls cover. I really loved the first Talon series after Batman New 52 introduced the Court of Owls. We need more Talon and Court of Owls.
Another hero is infected by the Batman Who Laughs in Supergirl #36.
The Terrifics #22 get a Bizzaro Acetate Cover.
This is one of the cooler ones as well in my opinion, Deathstroke #49 coming out of a grave.
Captain Cold gets a nice cover appearance on Flash #82.
Batman Who Laughs is getting the current laugh against Batman & Superman on Batman Superman #4.
Detective Comics #1015 gets the 'old switcheroo.
Yes, there's more. Click the next page to see the next batch of these Acetate covers.