Welcome to my own weekly spec which includes my weekly drek picks. I pick what I think will be winners, not only if you make money by flipping but winners as in either a great read or just awesome art.
Then there's the pesky drek, the comic you should avoid altogether or not fall into the buying every variant trap.
DC Picks
Not a whole lot going on with DC this week but looking forward to the conclusion of Basketful of Heads.
It's time for a final swing of the axe. In the darkest, coldest hours of the night, June Branch finds herself up against the deadeyed killer who abducted her lover…and comes face to face with some truths even more horrifying than a basketful of heads.
Just a book on the reading list for this weeks DC pick.
---
Marvel Picks
This first pick is a bias type of pick, solely because I love Moon Knight and it's nice that he's getting some attention and some cover appearances in an Avengers book. I don't expect this one, Avengers #33 to heat up but you can't go wrong with a Scalera cover, particularly as a regular cover.
Star Wars Doctor Aphra #1 is back with a new volume. One wonders if this new volume is to kick off renewed interest in the possibility that she'll be getting her own Disney+ show.
This one won't catch any heat, unless of course there's some firsts in it or the volume so it's a new series to keep an eye on for sure. Particularly if she does end up with a show. Could see some more love for her first appearance in Darth Vader #3, which has already seen some renewed interest but a new series can only help.
The last Marvel pick goes to Venom #25. Venom Island ends. Could be special if there's a first in this book. Could just be a huge oversize disappointment as well that cost ya a few extra dollars cause they threw in some extra pages.
I do like the Rapoza Variant the best though out of all of the covers. I noticed earlier it had sold out at Midtown but is now listed at 1 per customer, along with a few of the other variants.
---
Indie and Small Publisher Picks
This pick has already been mentioned and is an early winner on pre-sales. Blackwood Mourning After #3 Peach Momoko Variant.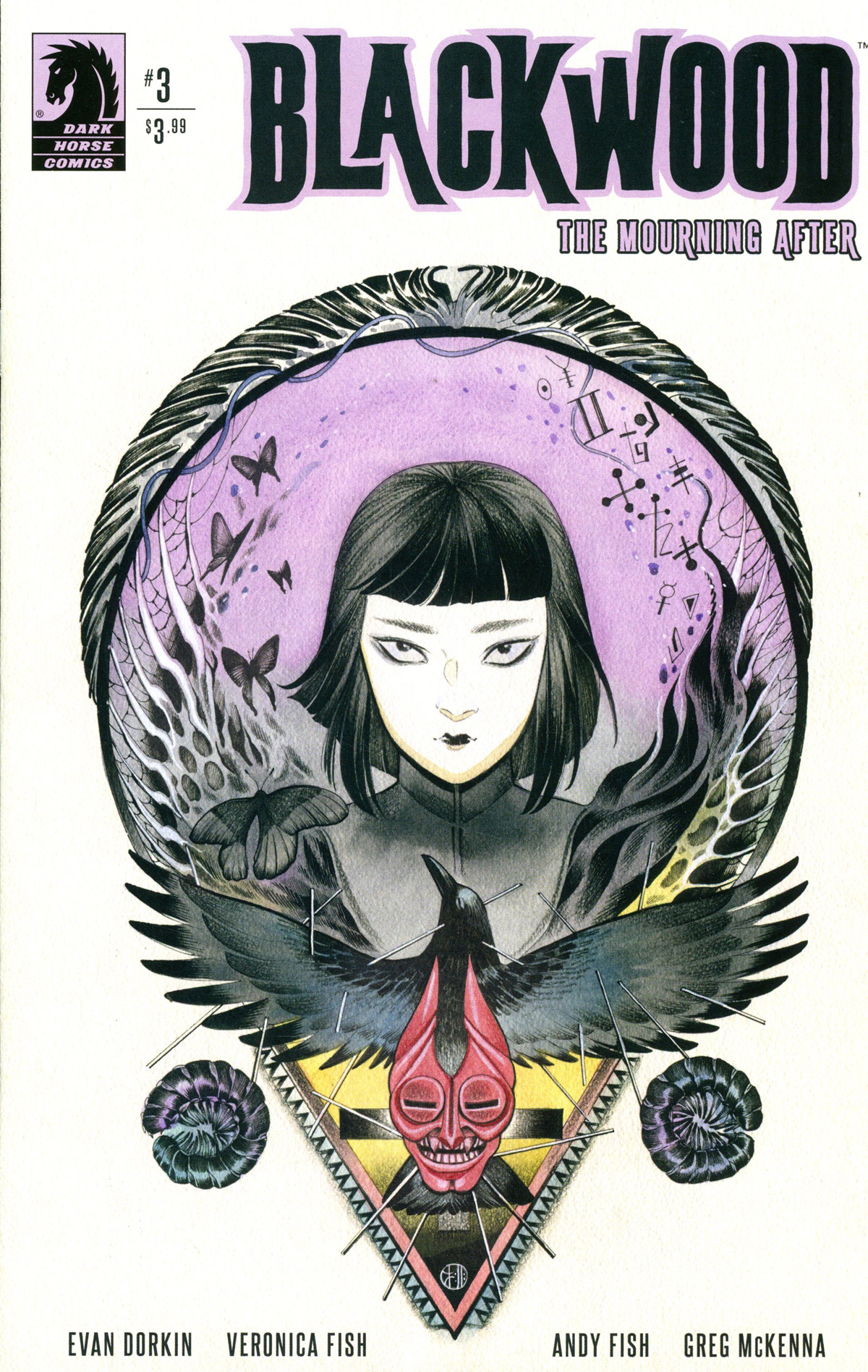 Mercy #1 (there's a 2nd Printing out this week) was a great read with great artwork. I'm a fan of this series. Don't worry if it heats up or not, just pick it up to read. So the next pick goes to Mercy #2. We should be further along in this story but with the shutdowns, this is one I'm happy is back on schedule.
Rogue Planet #1 is a new Cullen Bunn book out this week. It's a must pickup for me. Love a good sci-fi monster comic. I'm also a sucker for skulls on cover art.
---
Now on with the dreaded "drek" pick, every writer and artist worst nightmare when it comes to selling their hard work. The book to avoid or not fall victim to in buying at ratio inflated prices.
I have one this week. It's the Zaffino Venom #25 variant. Okay, I normally like Zaffino's artwork but this one doesn't seem that special to me, something seems off about it. So unless you can find it at cover price or for dirt cheap from it's normal ratio retail price, avoid avoid avoid.