Seems Hickman is doing some cryptic messaging. That's Jonathan Hickman for those new to the comic book world. This is the man responsible for getting Marvel to cancel all ongoing X-Men titled books before his new Powers of X #1 and House of X #1 hit store shelves.
Anyone up for deciphering his cryptic message? It's definite Hickman work and style, who loves his schematic type doodles and drawings.
I've done it again. pic.twitter.com/lnk40d3E5f

— Jonathan Hickman (@JHickman) June 9, 2019
Marvel and Hickman are both claiming these are game changers for the X-Men. This new cryptic message comes after Marvel's tweet claiming the most important scene ever in the Marvel Universe…
Marketing is, of course, always ridiculous. So ridiculous.

This is actually the most important scene in the history of Marvel Comics. https://t.co/10PJhcHfgQ

— Jonathan Hickman (@JHickman) May 24, 2019
I'm a Hickman fan so these might be the first X-Men related titles I plan on giving a try once released to see if the story lives up to all the hype they seem to be pumping out.
You can pre-order these books.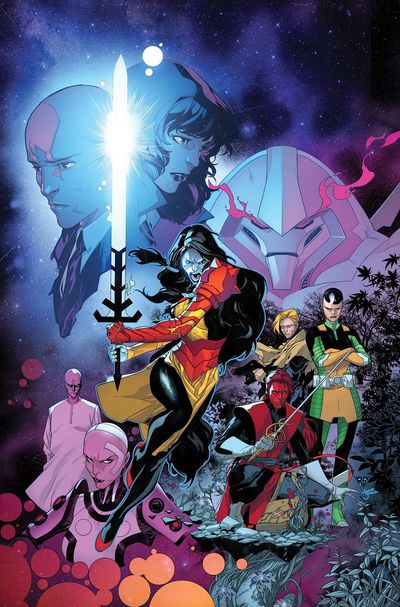 FEAR THE FUTURE! Superstar writer Jonathan Hickman (INFINTY, NEW AVENGERS, FF) continues his revolutionary new direction for the X-Men.
Intertwining with HOUSE OF X, POWERS OF X reveals the secret past, present and future of mutantkind, changing the way you look at every X-Men story before and after.
You do not want to miss the next seminal moment in the history of the X-Men!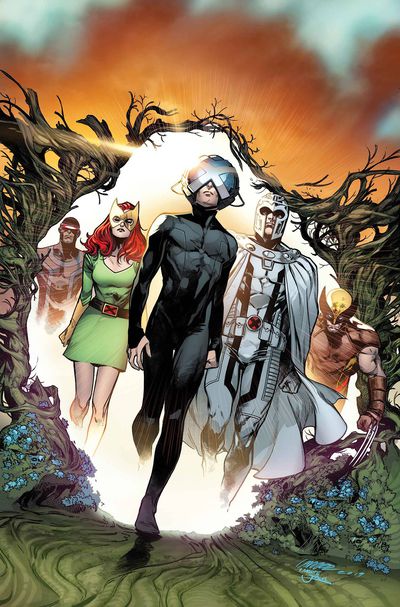 FACE THE FUTURE! Superstar writer Jonathan Hickman (SECRET WARS, AVENGERS, FANTASTIC FOUR) takes the reins of the X-Men universe!
Since the release of Uncanny X-Men #1, there have been four seminal moments in the history of the X-Men. Giant-Sized X-Men. X-Men. Age of Apocalypse. New X-Men. Four iconic series that introduced a new era for Marvel's mutants and revolutionized the X-Men.
In House of X, Charles Xavier reveals his master plan for mutantkindâ¦one that will bring mutants out of the shadow of mankind and into the light once more.
So what's everyone's theories? Tell us here or tell us on the forums.
Note: Edited after accidentally claiming the Most Important Page in Marvel Universe was Hickman's tweet when it was actually Marvel's tweet.