We've already covered the Indie, DC and Marvel. Let's take a peek at what's coming for all the remaining publishers for July Previews.
Dark Horse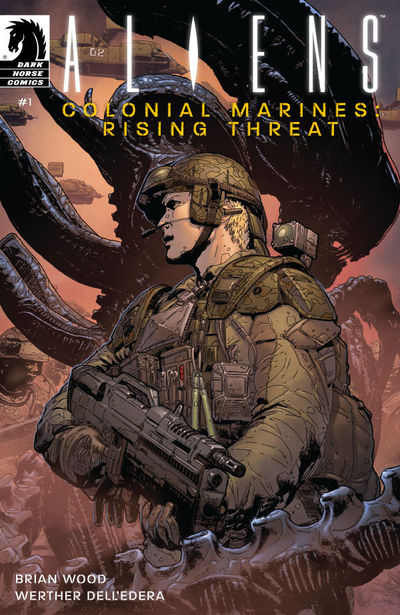 Aliens Colonial Marines: Rising Threat #1
Brian Wood! Tying into the events from the upcoming Cold Iron Studios video game, this series delves into the formative years of the Colonial Marines. Introducing Olivia Shipp, leader of a squad of battle-weary Marines who have defied orders to rescue the survivors of a refinery under siege.
Based on characters from the upcoming Aliens video game! Written by Brian Wood of Aliens: Resistance!
I've read several of these Aliens mini-series that are getting pumped out of Dark Horse and most of them have been surprisingly great reads.
I'm an Aliens junkie which helps. I don't expect these to heat up any but just great reads. Pick up the floppies or wait for the trades.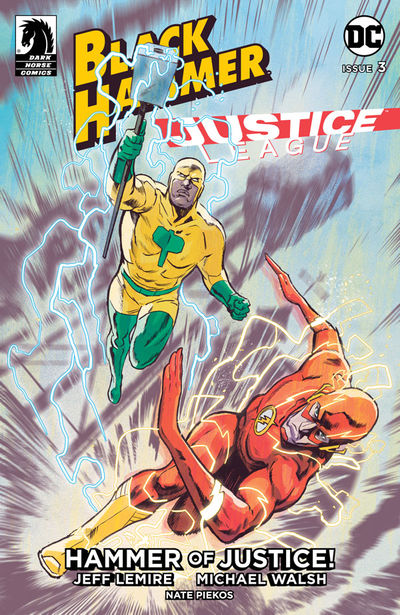 Black Hammer/Justice League: Hammer of Justice! #3
DC Comics and Dark Horse Comics present the ultimate superhero crossover event of 2019!
Dropped into the DC universe, the Black Hammer heroes find themselves captured by members of the Justice League who blame them for the cosmic switch–and on the Black Hammer Farm, the displaced DC heroes search for answers and a way out of their bucolic prison. But Colonel Weird and the Green Lantern discover that the solution to this riddle may not be so simple.
"I didn't think something could be thrilling and sad at the same time but now there's Black Hammer proving me wrong. Amazing, just flat-out amazing." -Patton Oswalt "Black Hammer is the maddest, most brilliant comic I've read in years ." – Mark Millar
It's Jeff Lemire and his Black Hammer story. That's all we have to say, no further explanation necessary.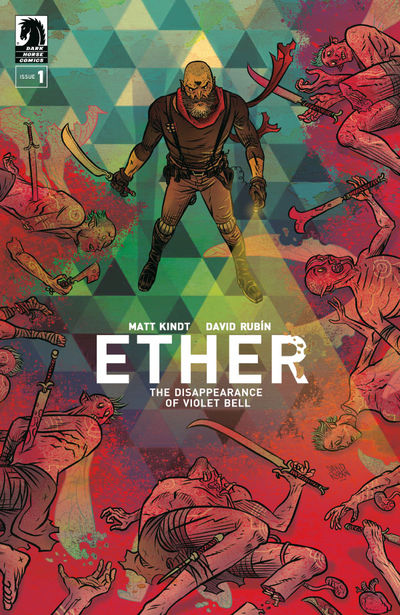 Matt Kindt!  David Rubin! From New York Times- bestselling Mind MGMT creator Matt Kindt and Black Hammer' s David Rubín comes the third installment of this fantasy adventure thats Sherlock Holmes meets Dr. Seuss. The Faerie King's daughter is missing, and only portal jumper Boone Dias can track her down.
Jumping from one magical crime scene to another, he uncovers a bizarre plot featuring assassin eggs, weird pirates, ice deserts, and more noir absurdities. * Pinups by Gabriel Walta, Kevin Nowlan, Paul Azaceta, and more!
Matt Kindt is one of my favorite writers. His stuff is a definite check out and read.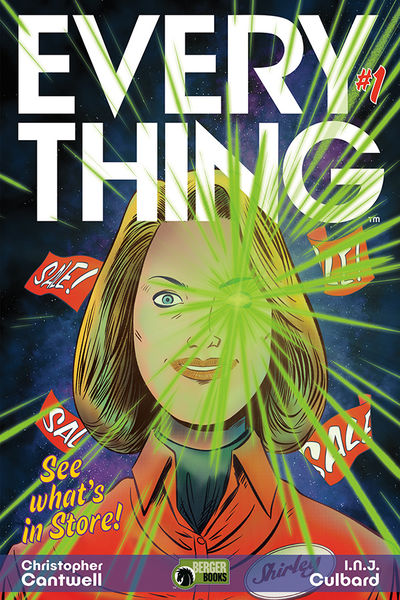 EVERYTHING is a gleaming new mega-department store which arrives to extraordinary thrill–and rapidly escalates to inexplicable mania in the small town of Holland, Michigan.
When random hellish fires and unshakable psychic disturbances start to overtake the community, a few–like depressive out-of-towner Lori and a suspicious local named Rick–begin to suspect EVERYTHING and its catalog-perfect manger, Shirley.
Who–or what–exactly is in charge here . . . and what insidious plans are in store? From Christopher Cantwell, acclaimed writer of She Could Fly and co-creator of AMC's Halt and Catch Fire , and celebrated artist I.N.J. Culbard ( The New Deadwardians , Brink ) comes a new monthly ongoing series. Everything : a truly bizarre story about the most horrifying pursuit of happiness you've ever read.
I really enjoyed She Could Fly so this might be another great read.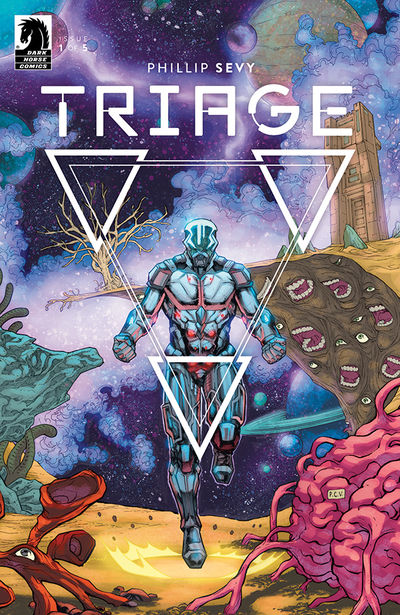 Define your existence! A dedicated nurse named Evie Pierce awakens to an unfamiliar world alongside two other women–one, a young and snarky superhero; the other, a hardened rebel military commander of a post-apocalyptic world.
When a mysterious figure begins to hunt them down, the women must work together to survive and discover why they were assembled. * Phillip Sevys authorial sci-fi epic!
I love a good sci-fi book. This one looks interesting enough to check out.
The artists who also write are sometimes a hit or miss. There's only a few on the list who can pull that off.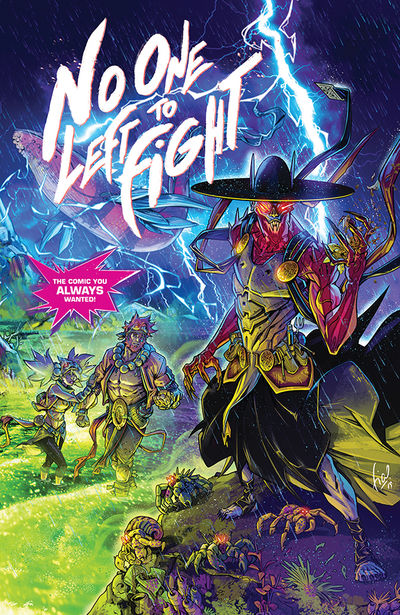 The comic you ALWAYS wanted proudly presents "the Coming of the Hierophant!"
This year's hottest new creative team, Aubrey Sitterson ( The Comic Book Story of Professional Wrestling, G.I. Joe ) and Fico Ossio ( Spider-Man,  Revolution ), invite you to immerse yourself in their fantastical world, meeting its iconic heroes and the old nemesis who refuses to remain in the past: the dreaded, enigmatic Hierophant.
The first issue heated up.
The art looks great with these. It's just a must pickup and check out, especially if you're already on the bandwagon with the first two issues.
Click the next page to continue..